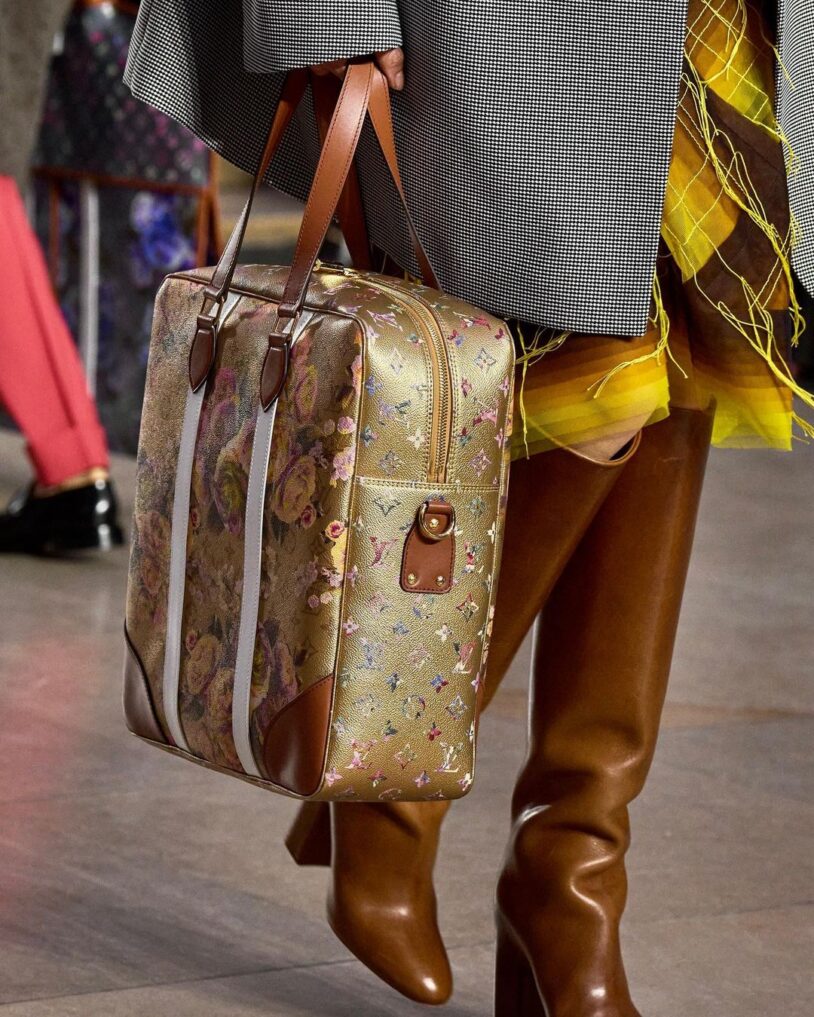 The important details for the Fall 2022 Ready To Wear Collection were showcased at the Paris Fashion Week.
Read Also: Best Instagram Moment This Week
Gorgeous florals are layered over the iconic Louis Vuitton Monogram on many of the Maison's most popular bags, including the Speedy, Onthego, and Neverfull as well as more recent classics like the Dauphine and the Loop bag.
The collection is completed by a fresh take on Nicolas Ghesquière's Petite Malle, which served as his debut accessory for Louis Vuitton.
The bag's leather gussets, which form a V when viewed from the side, are what gave it its fitting moniker, the Petite Malle V. There are traditional monogram variations as well as striking Mother-of-pearl ones available.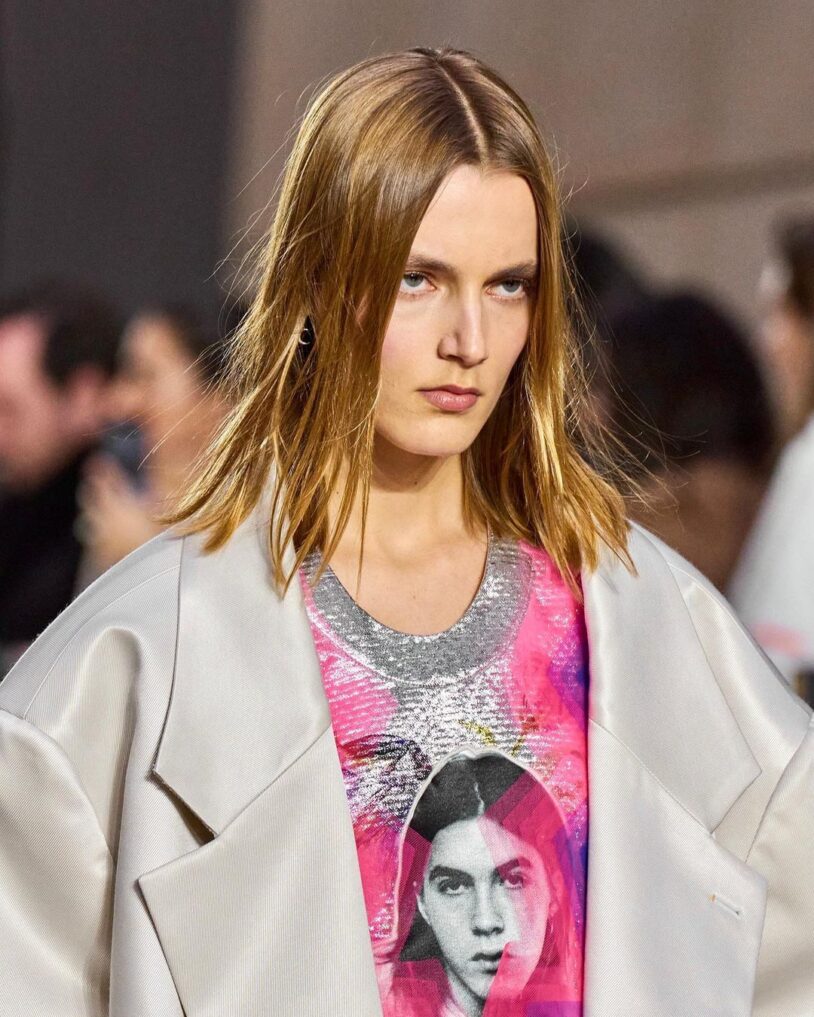 How to identify a true Louis Vuitton bag is by it's stitches,  Louis Vuitton coats its threads in a special type of resin to add extra durability and weather-resistance; this resin also gives authentic LV stitching a distinct mustard-yellow color.
It is simple to identify counterfeits by the use of brighter, synthetic yellow or orange thread in their stitching. The resin on genuine LV purses will also develop a patina with age, similar to the Vachetta leather trim sometimes found on LV monogram canvas handbags, however this will only serve to darken the color.
Finally, when performing a Louis Vuitton authenticity check, stitch count is crucial. Depending on the model, there should be 3 or 5 stitches going along the top of the tab connecting the handles to the handbag where the handles join to the bag.
Read Also: Glam Look Of The Day: BBnaija's Modella Slays in Black
Here are other designs below;