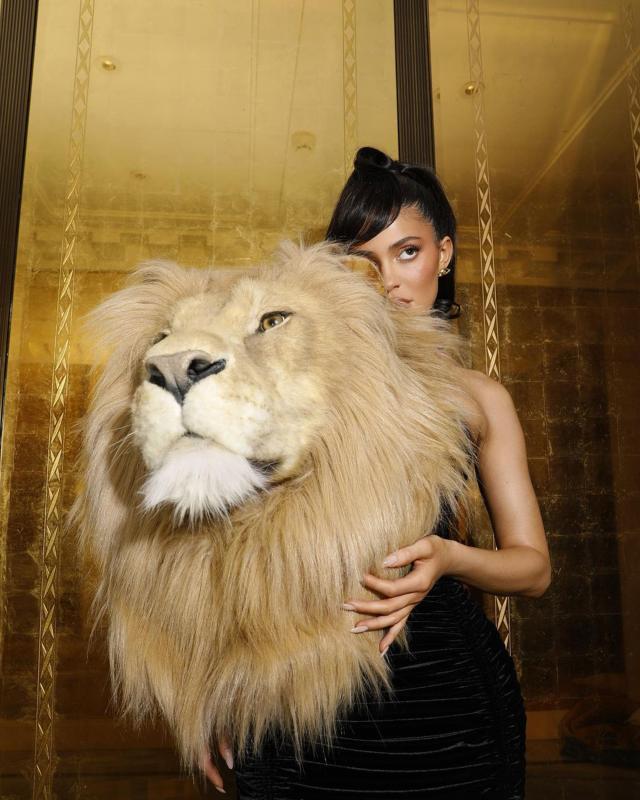 Fans of reality star, Kylie Jenner are outraged by this wild fashion choice.
The 25-year-old makeup mogul went to the Schiaparelli show on Monday while dressed in a strapless black velvet gown with a uncannily lifelike (life-sized) lion head affixed to it.
This outfit was from the new collection, which hadn't even made it to the runway yet.
"BEAUTY AND THE BEAST. thank you @danielroseberry and @schiaparelli for such a special morning. wow i loved wearing this faux art creation constructed by hand using manmade materials," Jenner captioned Instagram photos of herself modeling the couture creation. "beautiful beautiful."
Her fans, however, weren't fond of the furry front-row fashion item.
See some reactions below:
A user commented: "But why. Why why why even imitate this. I'm thankful it's faux but the imagery is still disturbing." 
Another user said; "Why are you wearing animal's head on your dress? Faux or not… it doesn't make sense to me?"