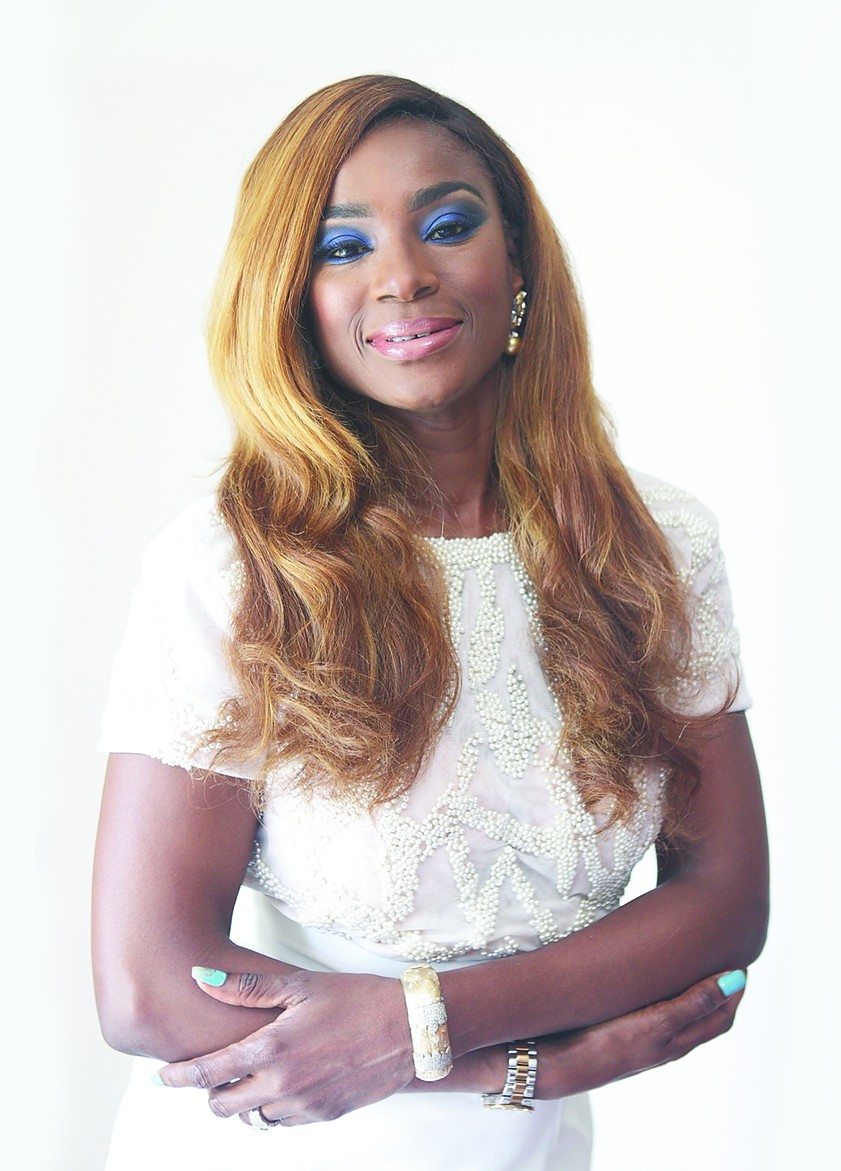 Yemisi Wada has taken her commitment to tackling poverty and improving the lot of others to another level by taking children off the streets, sending them to school and, ultimately, re-uniting them with their families.  Through her non-governmental organisation, Haven for the Nigerian Child Project, Yemisi has given hope to street children who, otherwise, would have constituted a menace to the society. 
The lawyer and former wife of controversial spokesman, Femi Fani-Kayode (FFK), who recently turned 50, takes us into her world of charity, the challenges, her controversial marriage with FFK, her new home and life, generally.
What exactly does the Haven for the Nigerian Child Project do?
The foundation takes care of street children; clothe, send them to school and take them back home.
When you say 'take them back home', could you explain?
They have homes; a lot of them have come to the streets for different reasons. A lot of them are not from Lagos. For instance, the young boy you saw outside settled in Ketu. His mother is very old. He is the last of seven children. He had learning difficulties so, he wasn't doing well at school and was always beaten for that. So, he ran away to Kuramo Beach.
By the time we found him, we realized that he had learning difficulties. We took him home and assured the mother that he will be okay. So, we took him home, changed his school and put him in a lower class so that he could cope.
When we took him, we had to take him to primary three even though he was on the streets for more than three years. Now, if my memory serves me right, I think now he is in JS3. Basically, that is what we do.
That was six years ago. See how grown up he is now.
How exactly did it all start? What inspired Haven for the Nigerian Child Project?
I have a tradition of taking food to street kids; which I do most Sundays. It was something I learnt from my mum and my present husband.  It all started on one of those Sundays; I didn't have a driver so I was doing it myself and, all of a sudden, on Ahmadu Bello Way, I was swarmed by a group of 20-30 boys between the ages of 14-15 years! They were climbing on the jeep just to get something. At that time, I just had my second son so I was a stay-home mum. It just got me thinking about what these kids were doing on the streets; my cousin told me that they usually came from Kuramo Beach to beg for survival on the streets.
To be honest, up until then, I did not know that we have a problem with street children; area boys. I didn't understand what they were all about. So, I spoke with a friend who told me about an organization called 'Save the Children'. I searched the internet and saw that they are based in Abuja. I went to Abuja and told them what I had in mind.  Through reading their literature, I discovered that the home is the best place for children and they explained to me that by the time you take children that you can't monitor like you should to your home, you are just institutionalizing abuse in another way.
Over time, I have realized that when it is physical abuse or, in a case where you find out that the mother has re-married and the father too has re-married and they don't want their kids with their new partner and, in some cases, there are issues you don't want children at that age to be exposed to.
That particular boy, we put him in a boarding school. Another boy, in this case, the father will take them and go and dump them with his mother with about 15 other children. Meanwhile, his own mother was there. He was not allowed to go to live with his mother. He had been on the streets for six years when we got him so we sent him to go and learn barbing and video recording.
After he finished that, he came back and said that he wants to go to school. We said he was too old because he was 19 and we were like: where do you start from? He said he wants to go to school and that he had always wanted to be a lawyer.
We sent him back to school; we tried to send him to a government college. They said he was too old so we took him to a private school. He was the only one we sent to a private school. He's finished now and is waiting to sit for JAMB examination. In the meantime, he is working in a friend's office. So, in that regards, it is very rewarding. Like I see him how… I wasn't expecting him. He just added a smile to my day.
It is sort of finance-intensive. How is the project funded?
What we do? I am not in this alone. I can't afford to do that alone. I have to do other things. I haven't been able to get the person who will help me with social media, to bring attention to the project. On Instagram, we have a page called 'Children of Lagos' where we write their story, hoping that people would read it and support us.
How many children have you been able to take off the streets yet?
We have about 33 children; all of them taken back to their homes.
What about a situation where the child in question is an orphan and has no place to go back to? What do you do?
I had considered that; which is why I do the things that I do. I met a boy at Kuramo Beach. His name is Tokunbo. He was born abroad. His father just got his mother pregnant; his father has a hotel at Festac Town which the mother ran. Then, the mother died; the hotel went down. After his mother died, he never knew his father's people. He only knew his mother's people. He has only been to private schools; he doesn't even know how to speak Yoruba.
That was the irony of it all. He had only gone to private schools all his life. And the man's children didn't want to know about him or whatsoever; which is why he went to live at Kuramo Beach. We had an event and somebody from his mother's family saw him and they located him. He has gone back to his mother's family.
For people like Tokunbo, until we found where to put him, we had a foster parent at Ikorodu; somebody who knew his mother.
I am sure some of them will insist they don't have anybody.
That is what they tell you at first but you need to gain their trust. A lot of them that tell you that they don't have somebody are those that have done something at home and ran away. But even then, I keep telling the parents that if the government gets the children on the streets, they will put them in a correctional centre; which is a place for children who are in conflict with the law.
A lot of them are not; a lot of them, their problem is that their parents can't afford to look after them. That is an omission on the parents' side, not on the child's side but because they have run away, they themselves feel they have done something bad. So, they gravitate towards the streets.
We made a movie sometime ago, which was at the cinemas with four of the children we have. This story of Tokunbo, we sort of put it in a roundabout way to tell the story.  The children acted in the film but each one did not act their own story.
How is life like generally? When it comes to relationships and marriage issues, any regrets?
They are completely different situations. I am thankful because of my three beautiful daughters. One of them looks so much like her father and also thinks they took his brains. They are brilliant. I am thankful. I have no regrets.
I never regret anything that I do. I always say to people, even my children, I tell them that you need to be able to stand by whatever decision you choose because there is a reason why you did it. I hardly regret anything I do.
What was it like being married to him?
It was an unpleasant experience. It was a very short marriage and I wasn't happy. It wasn't a happy marriage; it wasn't a secret. But for the first time, I am going to say that I guess he was in a very bad state at the time. He had left his career and faced politics and he was enjoying the politics, which to me, was the attraction to him at the time…
Read rest of this Interview on Vanguard Allure