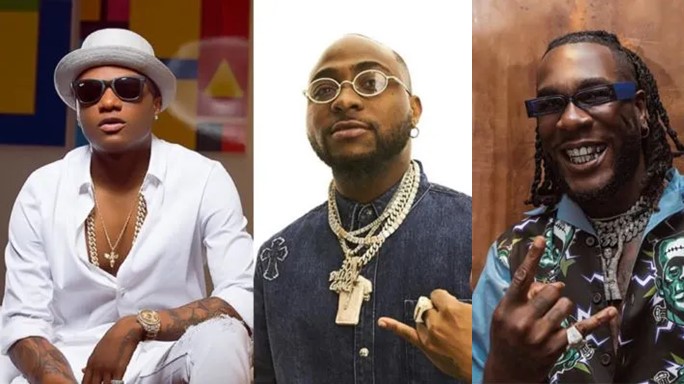 Award-winning artist Wizkid has come under fire online for pretending to be in love with Davido, a rival.
This comes after Wizkid's public declaration of love for Davido ignited the internet.
Wizkid mentioned during his performance at 2022 Afronation that he always preaches about unity whenever he teams up with a particular person.
Wizkid brought the lyrics to life by declaring his love for Burna Boy and Davido, shocking many in the process.
As many people are aware, Wizkid and Davido haven't had a close bond throughout the years, this caused some controversy on the internet.
Read Also: Toke Makinwa opens up on Wizkid's humble beginning
Wizkid said,
"Everytime I link up with my brother, he is always telling me good shit about unity and Afrobeats. I wanna tell you tonight Starboy got love for Burnaboy, I got love for Davido, I got love for every f**king body. I wanna say thank you to the fans for supporting us and bringing us here to Manchester".
After he made his statement, several people expressed their displeasure on Twitter about his love for Davido.
Many believed that Wizkid was using Davido to promote his next record while pretending to love him.
See some reactions below:
"You love person, e post ur album you no acknowledge. You love person, he drop him own album, you no show support. You love person, you win Grammy e congratulate una, U no talk. Davido was put on the World Cup song, you no congratulate but you love am. Lover lover oniro Big Wiz." one Tife wrote.
Read ALso: BBNaija 2021: "Saga and Nini are Pretending" – Blessing Okoro
Daniel Regha wrote; "Wizkid may be a fan of Burna Boy but he doesn't love Davido; He should quit with the fake love cos he can't claim to be a fan of Davido, then snub him online repeatedly & allow Wizkid FC drag Davido to filth almost everyday for clout, that's beyond ridiculous. Love is an action."
"Wizkid is so fake! You gat love for Davido but he tweeted your album and u didn't acknowledge him, he wished you happy birthday you didn't reply back. He followed u on IG u didn't do the same. MF tryna use davido name to promote his upcoming album". Another Twitter user wrote.