Ayoka Thompson is one big inspiration to young women in our society, she has successfully built such an amazing career around her passion in photography as she is currently one of Lagos's foremost female photographers whose works cuts across high class business moguls, politicians, film makers, actors and models. She has done portraits of the likes of Award winning Nollywood stars like Mary Njoku, Toyin Lawani, Uche Obodo, Anni Marcaulay Idibia and top Nigerians artistes like 2face Idibia, Oritsefemi, Victoria Kamani and more. In an exclusive interview with Glamsquad magazine's Chiazor Daniel, she opens up about her passion for photography, her relationship, late father and aspirations for 2017.
Ayoka Thompson, your name has gradually become one of the leading brands in photography, how does this make you feel?
Well, it simply means the years of hard work is finally beginning to show to the public and it paying off. I was trained over and over again. I never stopped learning photography and won't stop now because I'm still learning.
What was growing up like for you, did you always know you would end up in photography?
Growing up was fun for me, I had my own ideas about the world, I was greatly influenced by my father; who was a King, his judgement, his principles and his choices and how they affected him. He was loved by many.
Photography; hmmm I didn't know I would become a photographer. My family is one of those you either become a lawyer or a doctor or an engineer. But I knew I wanted to do theatre arts and I told my dad, he wouldn't argue with me; I was a smart kid' I had good grades in my JSS exams so he lured me to do sciences in my SSS which I did. Then I knew my chances of doing what I wanted had reduced but I kept on taking literature classes even as a science student. Mind you I did well in sciences as well. But eventually, I got into OAU to study Dramatic Arts, my father had died, and I had written my WAEC as an art student, I passed my JAMB exceedingly well with a score of 271. The idea of Photography came when we had a six months strike and I wasn't going to sit home and do nothing. So I put in to study Photography at the Lagos State Skills Acquisition center at Ikorodu. Of all the skills available Photography was the most relevant to my studies because I wanted to be a film maker. But as you and I know film making is not a child's play. But all my knowledge of stage directing and photography puts me at an advantage if indeed I go into filming. The world should wait for it.
So how long have you been in photography?
I have been into photography for six years.
You lost your father at a very tender age, did this have a psychological effect on you as you grew up?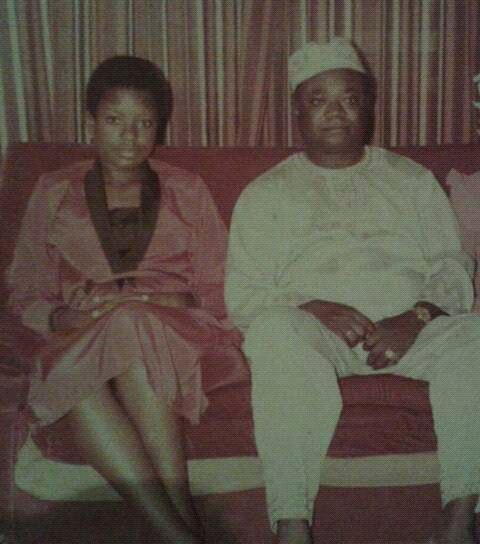 Ayoka's late father and elder sister
My father was my hero like many kids, his death did leave me an impression; every-man for himself' God for us all.
Unlike other ladies, you are never seen with make up; wings or trendy female outfits. Does this make you a feminist or different from other women?
I am not the stereotype kind of person, I dress the way I feel comfortable and I am unapologetic about it. Change is constant I might as well wear a long dress if I feel like it or a bikini. I don't think I have explored all that yet. But as a person, I try to dress covered, decent and smart. I am opened to new ideas if these three things are considered. I am a female, but what people fail to understand is that one female is different from the other so I am indeed different.
Are you currently in a relationship and how does your partner feel about this?
I am currently not in a relationship.
You have a background in theatre arts in which you graduated with a first class degree; why didn't you choose film instead of photography?
Film and photography for me are very related because film started from photography you just have to add movement and time and you will make a film. And I have been working in the movie industry because of my passion for movie making so the brand Ayoka Thompson will definitely make movies in years to come and I have been very lucky to work with some of the the industry's finest so it will come.
What do you have to say about photographers not getting a credit they deserve for their jobs?
Well, we are Africans, we have our own unique ideas when it comes to work, that is why we hear phrases like "who you epp" in our music. We think we are helping people by taking their works and distributing them with or without consent. We have the idea that we are helping them, I as a person believe this notion would change as we evolve into becoming higher humans. Nollywood screams for copyright laws yet most of them have these notion.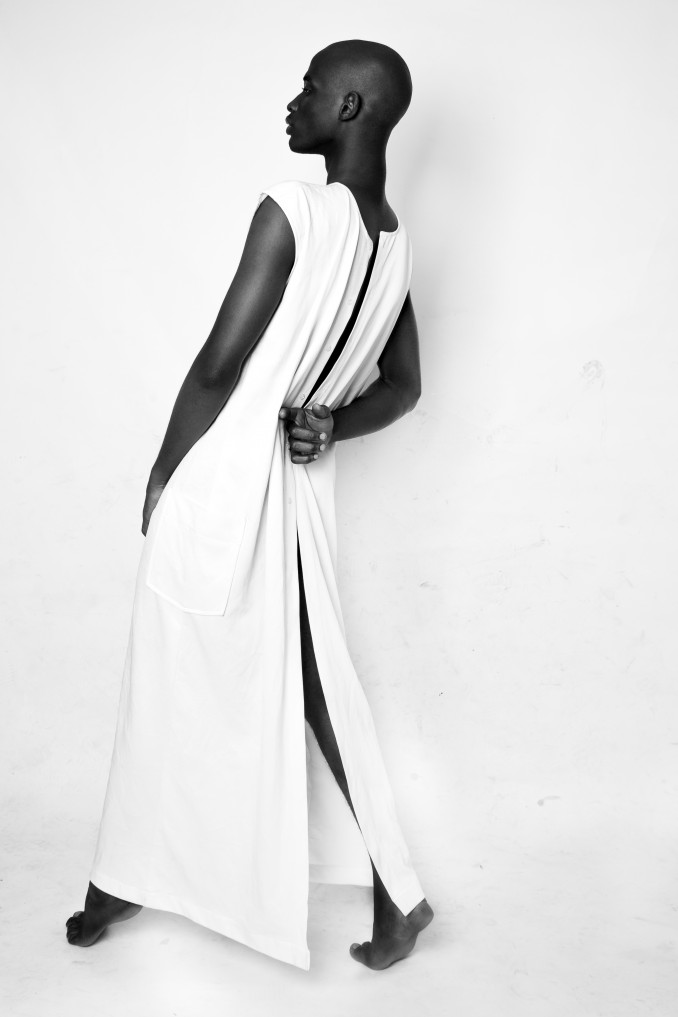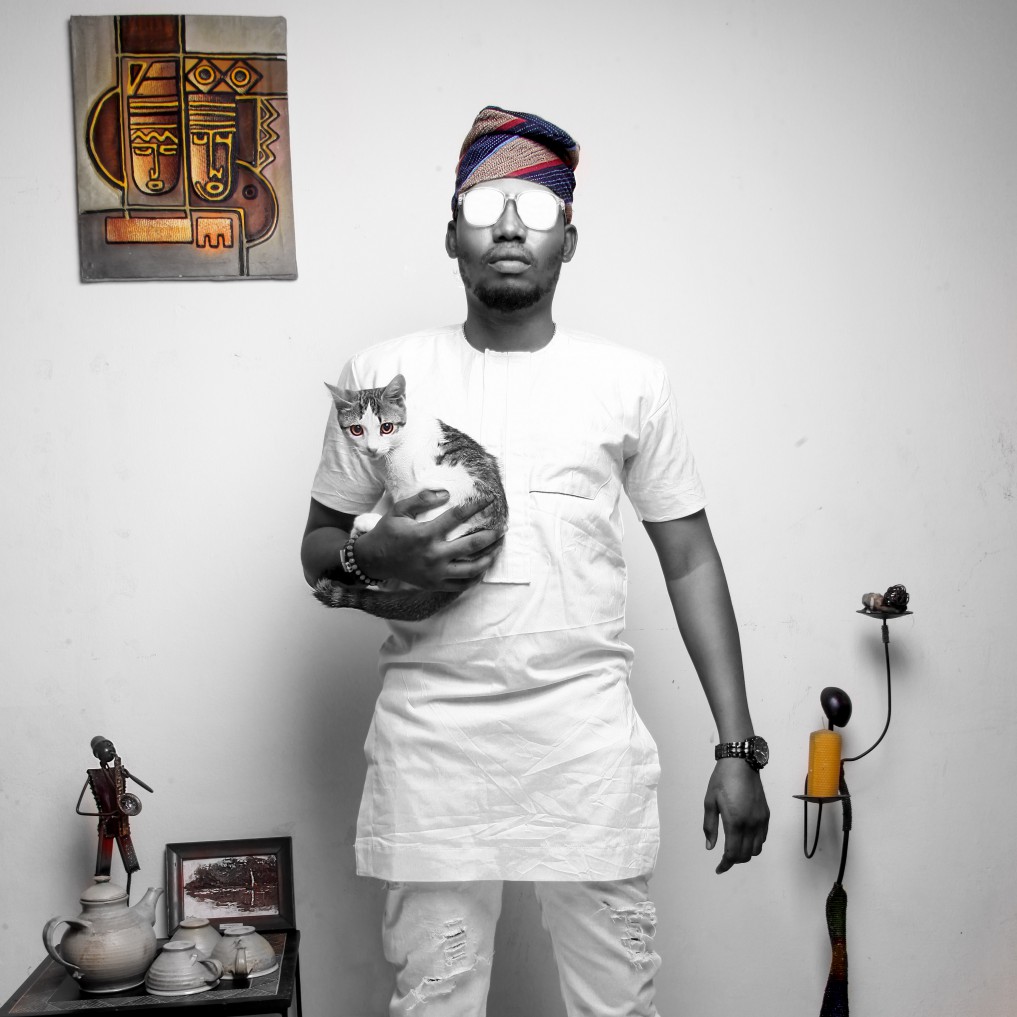 So who is Ayoka Thompson away from Photography and social media?
Ayoka Thompson is a simple girl, loves meditation, light exercises, and can never be caught idle.
What are you aspirations and goals in 2017?
Well, I intend to be a better Nigerian come 2017. Become a better version of myself and finally start my fashion label. A lot of my fine art pieces are going to be printed on T-shirts for lovers of art and made in Nigeria goods to buy. Thank You.