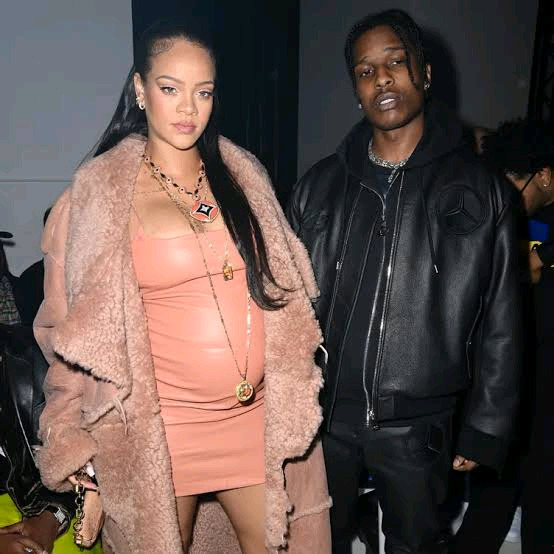 Contrary to the break up rumours flooding the internet about Rihanna and her baby daddy, A$AP Rocky a source has confirmed that both couples are still together.
Read Also: Best Rihanna street pregnancy style moments
According to TMZ, a source close to the couples has confirmed to them that Rihanna and A$AP Rocky are 100% still together.
The break up rumour which has been trending since early hours of today stated that Rihanna ended things with A$AP Rocky after he cheated on her with her shoe designer, Amina Muaddi.
Read Also: "She's the love of my life" – A$AP Rocky finally confirms his dating Rihanna
However, TMZ has cleared the air as they shared;
Our source first said, "100% false on both counts," and then added, "1 million percent not true. They're fine."
It would be recalled that Netizens had celebrated the break up on behalf of Don Jazzy as some says his 'juju' is working seeing that he has always had a crush on Rihanna.