The Fashion industry has been valued globally to be around 

3,000 billion 
dollars (3 trillion dollars), 2 percent of the world's Gross Domestic Product 
(GDP) and currently the African fashion industry is emerging as one of the 
most lucrative venture for emerging fashion entrepreneurs. 
But it seems the cameras and the media is focusing on the industry and its creators only but  
ignoring the talents and models who give this industry a reason to churn out billions of dollars each year. 
Glamsquadmagazine fashion and entertainment reporter Chiazor Daniel recently granted 
one of Nigeria's most talented models who has helped shaped the face of the fashion 
and run way industry in Nigeria, Africa and the world Bertha Amuga who is not only a 
run way model but also a philanthropist and human rights activist campaigning for the 
right of the girl child where she spoke about her journies, challenges and vision. 
In the world of modeling, you have built quit some reputation for yourself as one of the most sort after models in the industry, how have you managed to stay relevant?
I try to develop myself professionally by keeping my skills fresh to the best of my ability.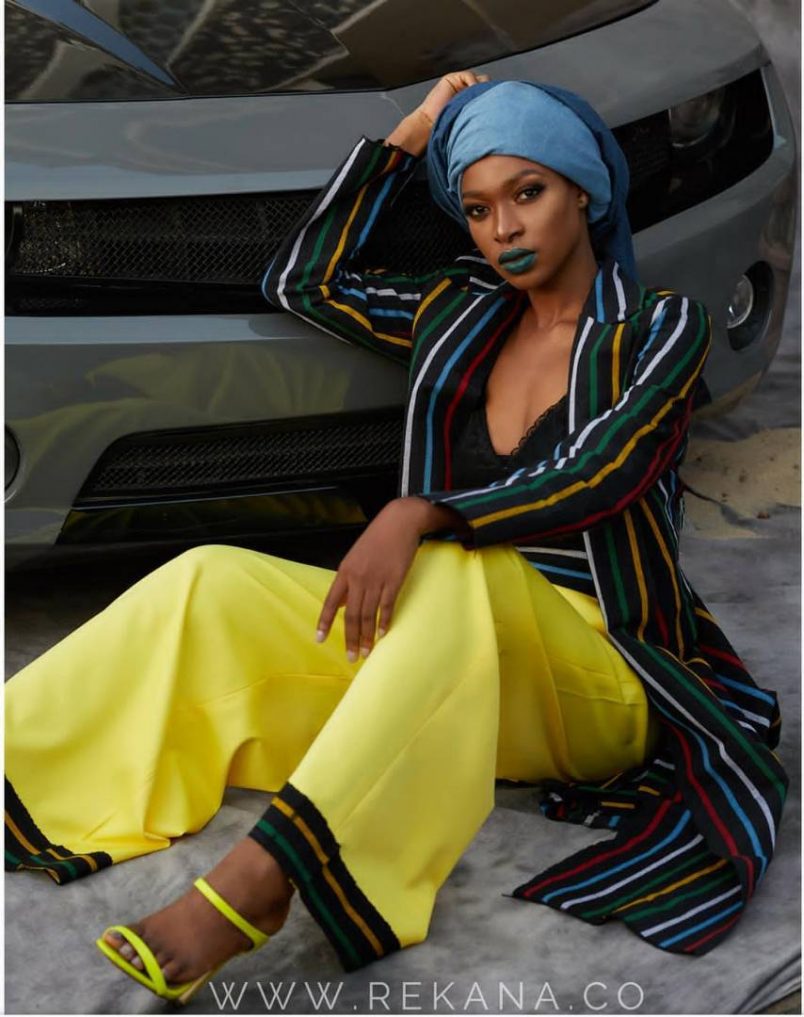 What are the major challenges being a top model in Nigeria?
Modeling is tough, you have to really love this to make it work and also you have to deal with the news talking about whether you are fat or not, you have to smile when you don't mean it after dealing with all that the industry doesn't know how to differentiate beginners from the top the models have to fix that themselves as an individual.
You have stormed some of the biggest runway events in Africa and abroad, what can you say about your experiences from these events?
Modeling has been a life changing Career for me, if I wasn't doing this probably I would have been an actress (eye rolling) Fashion industry is an industry with an attitude problem, models need to be treated fairly.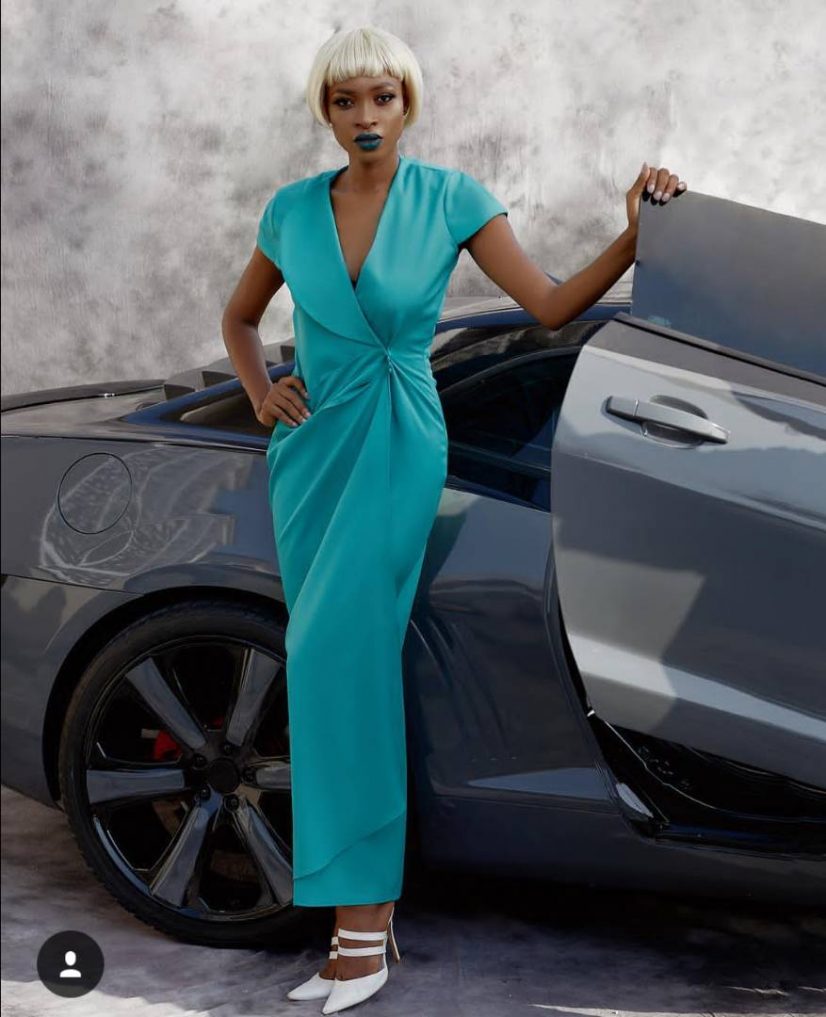 What memories do you always bring back home from your trips?
Memory of getting lost, crying about a missed opportunity or laughing at a new joke, delicious meal, Amazing sunset, returning with a memory about stepping outside of my comfort zone or finding a new comfort zone and also a new culture.
Do you think the fashion industry in Nigeria is big enough to sustain the increasing number of models emerging every day?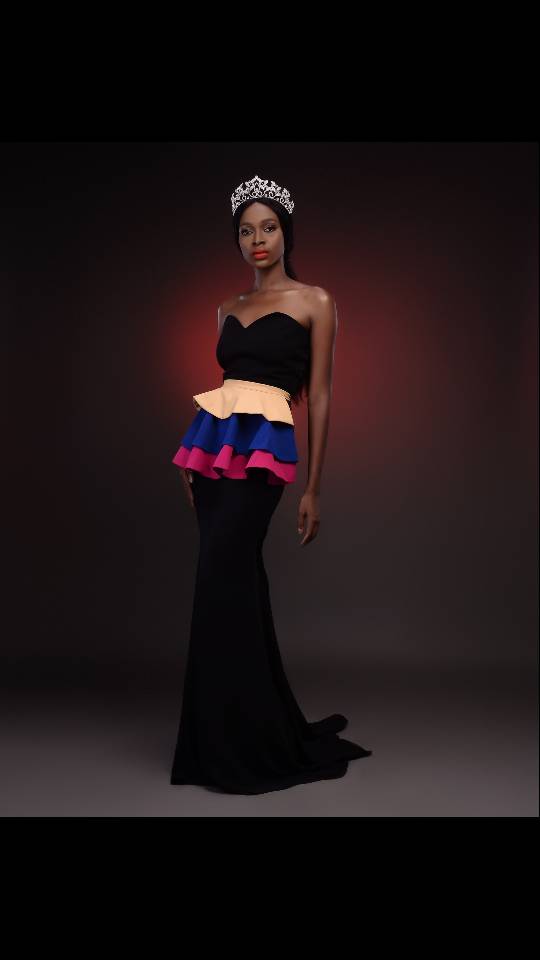 At the moment NO but I can see an industry that is striving for change and am positive about the future.
How long have you been modeling professionally?
I began my modeling career professionally from my teenage years.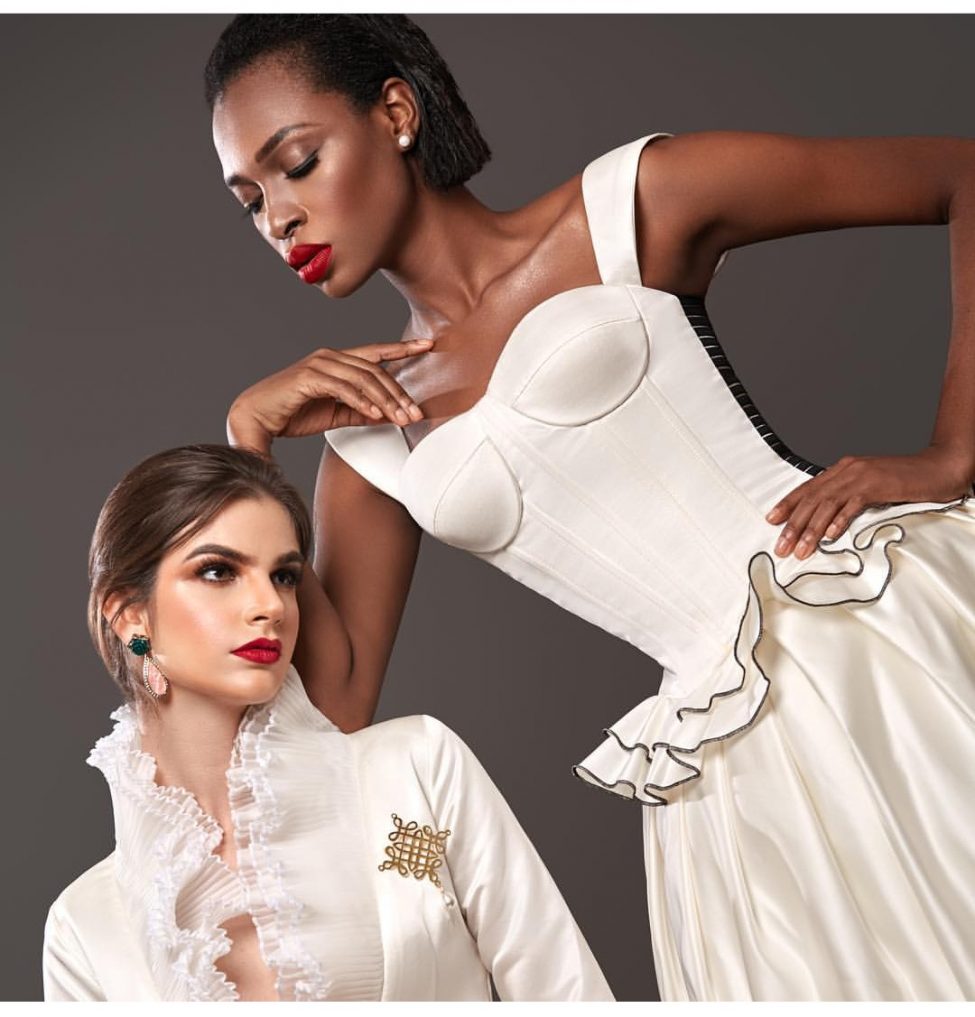 What's your educational background? 
I am a Graduate.

"AMUGA'S HOPE started as a dream and today it's a reality and we are so proud of the opportunity this initiative has given to our young girls/moms today"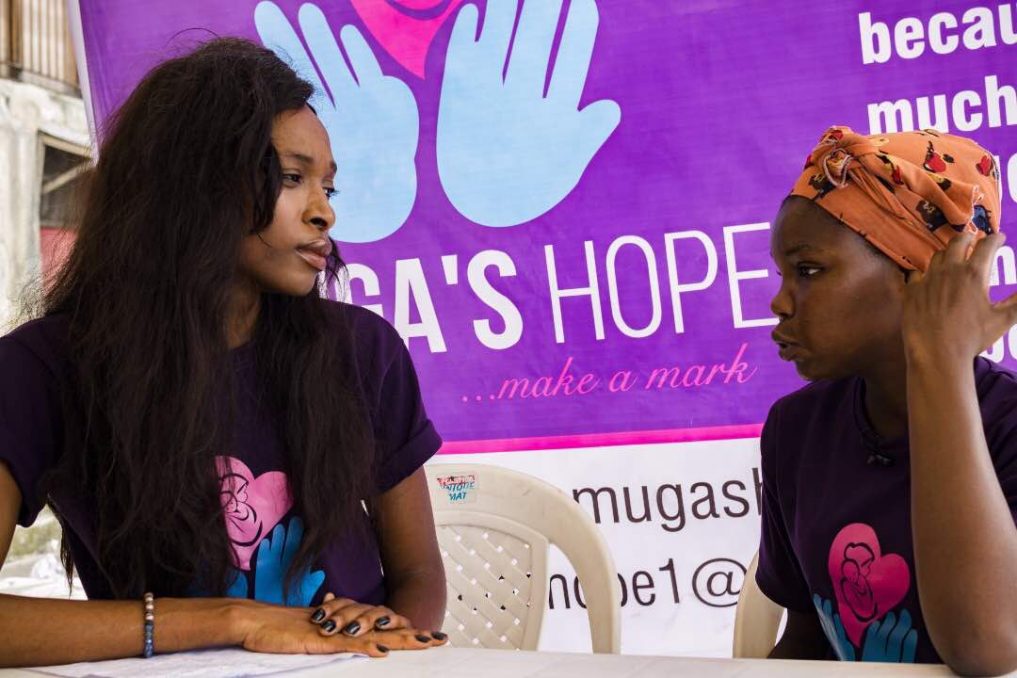 You have been named as the model with a heart for women in several articles and publications, how did the Amuga's Hope Foundation begin?
AMUGA'S HOPE started as a dream and today it's a reality and we are so proud of the opportunity this initiative has given to our young girls/moms today and how fast AMUGA'S HOPE  has grown  and we are not stopping as we are looking forward to bringing more light and awareness in this aspect of the girl child which our society, individuals and leaders have ignored.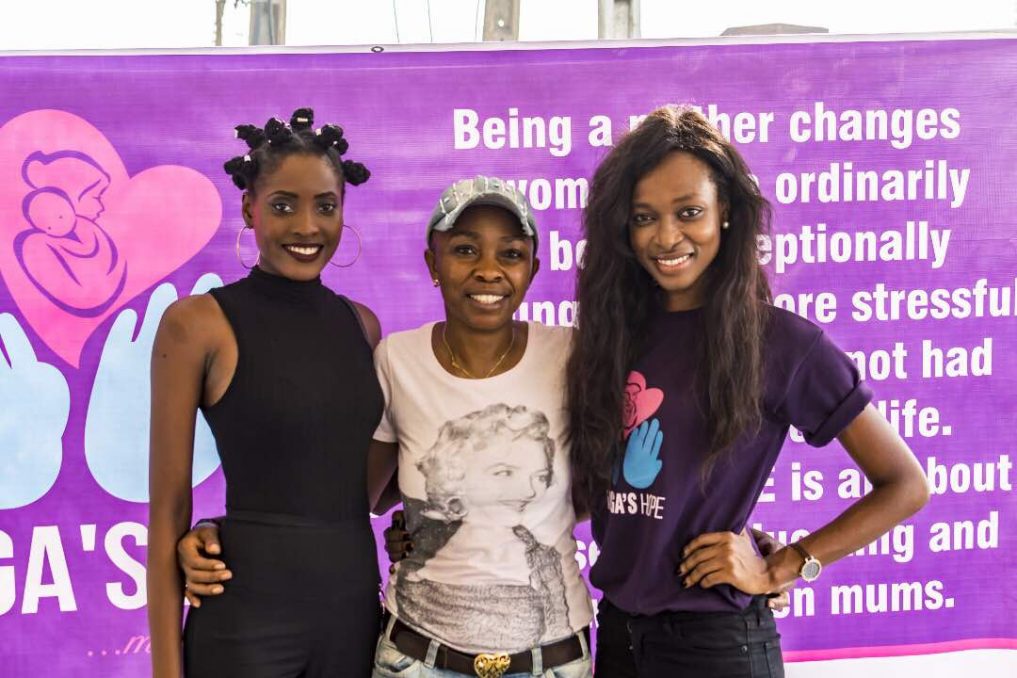 How has Amuga's hope helped make the society better for these teenage girls?
AMUGA'S HOPE has given so many teenage moms skills / education as a form of empowerment and we have visited schools, communities, camps etc bringing lights and awareness to teenage pregnancies and reducing how fast it's growing.
What has been your major challenge in this course? 
Our challenge at the moment is the resource to reach out to more girls especially those ones far from civilization that are also in need of the help that we offer.
How do you manage to stay healthy and keep this body size? 
I Eat right and yoga.
We have always known you to be a fashionable and stylist model, what are your two most priced fashion and beauty items?
My face/ skin products, shoes and bags.
What current projects have you been up to lately?
We are still working towards AMUGA'S HOPE AWARENESS DAY.
How do you hope intend to fund these projects? 
Sponsorship, partnership and support from individuals.
What should we expect from you in the remaining part of 2018? 
I am really excited about the remaining part of the year we have a lot in the box but Everyone knows plans can change and the unexpected happens.