Eniola Badmus, an actress, opened up about her weight loss struggles as she approached her 39th birthday.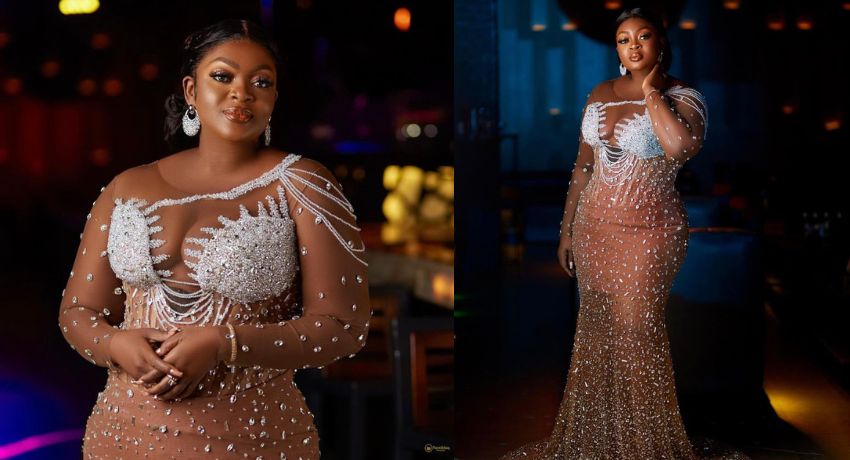 On Wednesday, the Yoruba movie star posted on Instagram to celebrate the woman she has grown into and to say how the previous year has changed her.
posting lovely images of herself on the social media platform Eniola penned: "The last year has been transformational in all forms for me, especially leaving who I was before to the most beautiful, stunning I have become and more to come. There is always something inherent in us that we can unearth if we want it and I am happy I found SELF!
"Thank you, Lord, For this journey so far, for keeping me and constantly blessing me beyond all odds. Super excited about this new phase which is embedded with JOY, LAUGHTER, SOUND MIND, and Plenty of."
Additionally, Eniola wrote an open letter to herself in which she thanked God for all her accomplishments.
The letter read: "*AN OPEN LETTER TO MYSELF* You are beautiful. You've inspired my present self and I'm so thankful for your persistence, your courage, your devotion, and your never-ending belief in me. Eniola Badmus I am so thankful to God for all you have accomplished within these couple of years and I can't wait to see what else God has in store for you. You are compassionate. You wholeheartedly wear your heart on your sleeve.
"You have a passion for life and love. A passion you so kindly share all year. You know how to lift spirits, and fill lives with endless cheer. Eniola you light up my world.. I am so thankful to be YOU May your journey continue in peace, love, happiness, more wealth, success and EVERLASTING blessings.
"I know today comes with a new feeling.. maybe it's because a star sparkled today. Yes! Sparkled in the sky of life. May this birthday always remind you that life constantly inspires and lifts you to heights of joy, laughter and love. Happy birthday to you Eniola.. Happy birthday to ME! I love you so so much baby girl Badosky."