Today marks it one year since the historic #ENDSARS protest, a youth-driven anti-police brutality demonstration, that shook Nigeria to it's  very core.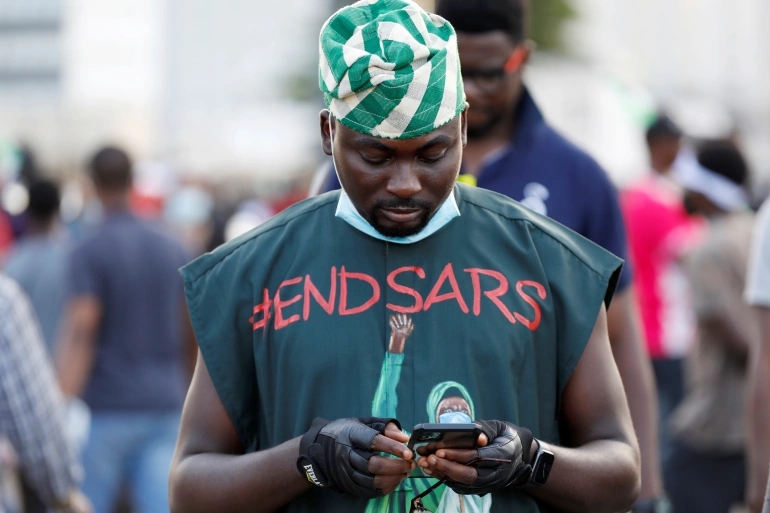 Since the innovative emergence of ICT or digitalization in the modern world, especially in Africa, the use of social media as channels of communication has found expressions in political, economic, social, and business aspects of human dealings and engagements.
Social media has gained so much popularity amongst individuals due to the accessible means of self-expression and communication, especially Facebook, Twitter, WhatsApp, and Instagram.
Nigeria has a median age of 17.9, and the Nigerian youths used their tech-savvy influence to draw international attention to the brutality on protesters.
This escalated after reports of the Lekki shooting which has drawn widespread condemnation from international figures such as Rihanna, Kanye West, Joe Biden, Hillary Clinton, Lewis Hamilton, Pope Francis, and many others.
The #EndSARS movement dates back to 2017, when Nigerian youths used the hashtag to share their experiences on violence and assault perpetrated by the defunct Special Anti-Robbery Squad (SARS).
READ ALSO: Nigerian Celebrities That Strongly Support The EndSARS Movement
However, the movement only revived in early October 2020, after a video emerged of police officers thought to be members of the SARS unit, allegedly killing an unarmed young man.
This prompted Nigerian youths to troop to Twitter, calling on the Federal Government to dissolve the notorious police unit and effect police reform, with the hashtag, #EndSARS, #Endpolicebrutality, and many others.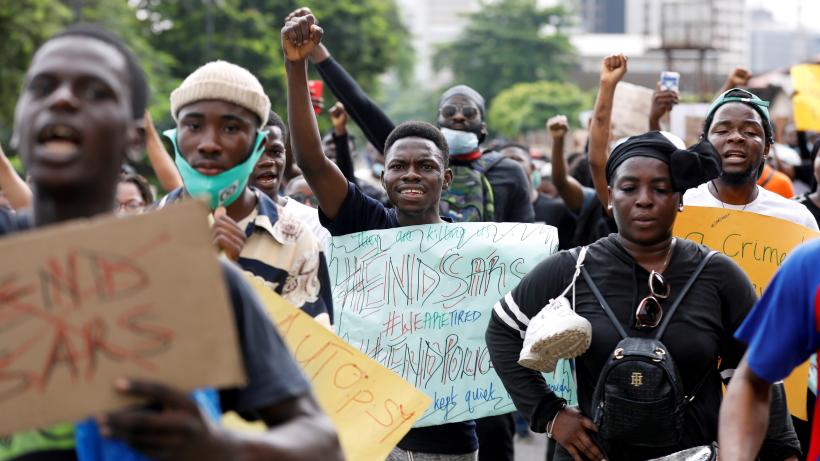 The hashtag trended continuously on Twitter as Nigerian youths aired their pains and experiences online.
Facebook, Instagram, and chief amongst them, Twitter was pivotal in the protests which started with the demand by young Nigerians for the government to dissolve SARS, end police brutality, and reform the Nigerian police force.
It has metamorphosed into a demand to reform Nigeria at a time when the entire world is fighting against the COVID-19 pandemic.
The protest, which morphed from social media campaigns into street demonstrations in October 2020, was triggered by the excesses of the Special Anti-Robbery Squad (SARS), a now-disbanded police tactical unit notorious for cruelty against crime suspects.
This was far from the first time Nigerians had demanded for the dissolution of Special Anti-Robbery Squad (SARS).
It was, however, by far, the first time their calls garnered such widespread support and international media coverage, all thanks, largely, to the prominent role of social media in spreading the word.
READ ALSO: EndSARS Anniversary: Two Arrested At Lekki Toll Gate
The #Endsars protest launched a #5for5 demand, asking for:
1. Immediate release of all arrested protesters.
2. Justice for all deceased victims of police brutality and appropriate compensation for their families.
3. Setting up an independent body to oversee the investigation and prosecution of all reports of police misconduct (within 10 days).
4. In line with the new Police Act, psychological evaluation and retraining (to be confirmed by an independent body) of all disbanded SARS officers before they can be redeployed.
5. Increase police salary so that they are adequately compensated for protecting lives and property of citizens.
The intensity of the protests highlight a key cultural shift in Nigeria:
While older Nigerians may have been conditioned against public protests given their lived experiences under successive brutal military regimes in the 1980s and 1990s, Nigerians below the age of 35 either never experienced those dictatorships or were too young to understand what they lived through.
Literarily hundreds of thousands of Nigerian youths were on the streets demonstrating in various parts of the country.
The government had to respond to this overwhelming demonstration of people power.
Essentially, younger Nigerians are speaking up without fear and tapping into digital tools to make themselves heard by an older generation of leaders.
Digital technology has made it possible for people to get information in real-time and in many cases with digital video evidence.
READ ALSO: Nigerian youth take #EndSARS memorial to church, mosque and shrine (details)
Thus, protests as we know them are changing in line with digital technological advancements, and many protests will be influenced by digital technology.