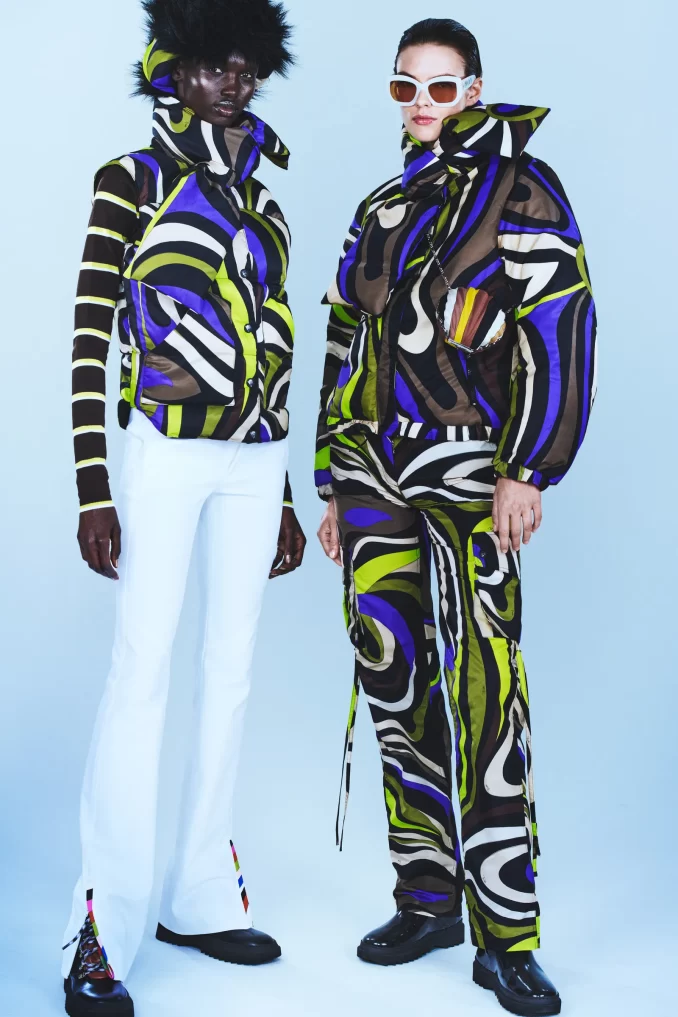 Emilio Pucci Resort 2023 Collection has some incredible color combinations that will keep you glue to this article. Miceli created a round, egg-shaped silhouette that was influenced by the swirls of the enlarged vintage prints she had redone.
Read Also: Fashion History Sessions: The fashion history of the 1500s
The slightly trippy roundness of Pucci's curlicued motifs were conveyed by short padded nylon puffers, midriff-baring drop-shaped foulard tops, patineuse swinging miniskirts, and blouses with ballooning sleeves.
Optic white and deep black were introduced by Miceli as eye-soothing alternatives to the bold all-over printed effect, playing with cool proportions and switching between voluminous and form-fitting silhouettes.
In contrast to a black tight-fitted boxy jacket worn over oversized, wide-leg matching pants, which was also intended as a gender-fluid proposition, a slim white pantsuit with a sharply tailored short jacket and straight-cut trousers.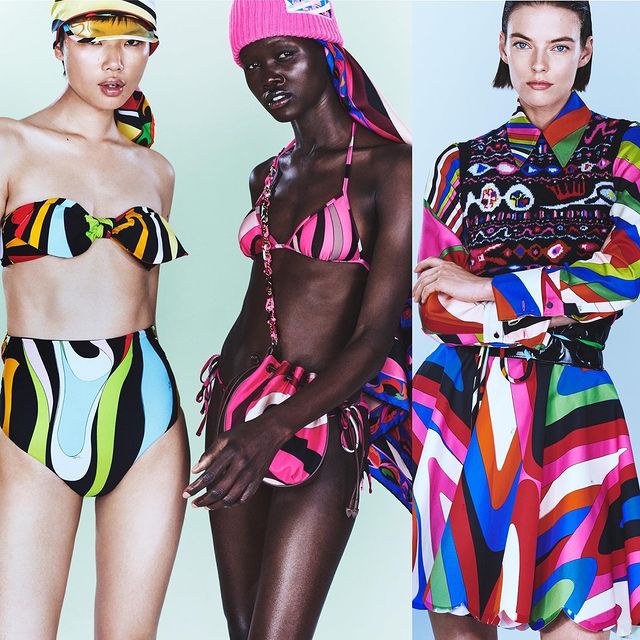 The bold glamour that Miceli is going for was highlighted by the addition of new elements like gold leather and vintage stripes. Malgosia Bela, who was among an age-diverse cast of beauties and whose undisputed queen was the rarely captured, camera-shy Doris Brynner, wore it particularly well in a shiny patchworked bolero.
Read Also: Jason Wu Resort 2023 Collection
"I'm so proud and honored she accepted to do it for us," said a delighted Miceli, who surely scored high in having such an age-defying legend join the ever-growing Pucci famiglia.
See full collection below;