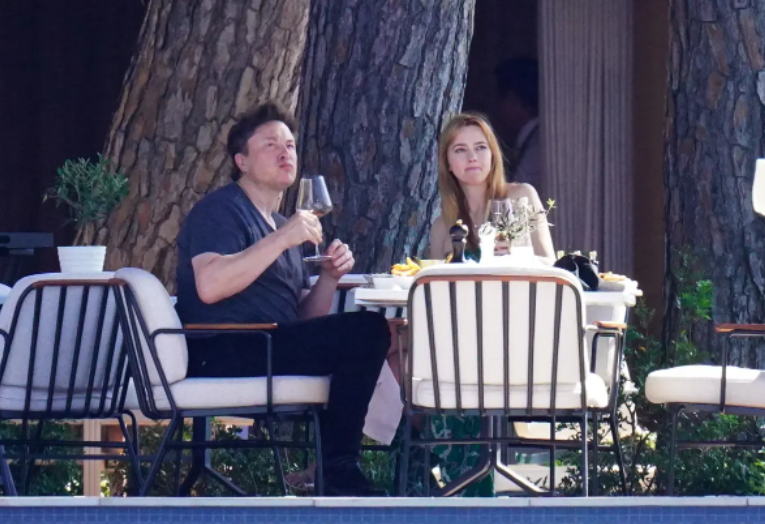 Elon Musk and Natasha Bassett celebrated Memorial Day with a romantic retreat in St. Tropez last weekend.
READ ALSO: Twitter DMs with End-to-End Encryption? Elon Musk Wants It like Signal Messenger
The world's richest billionaire and the Australian actress were pictured having a casual lunch at the ritzy Cheval Blanc hotel on Sunday afternoon, May 29, sipped rosé and shared a basket of French fries in the French Riviera coastal town.
Throughout the lunch, the pair sat close to one other and engaged in passionate conversation. They were even spotted belly-laughing at one point as Musk made a dramatic gesture with his hands.
Musk and Bassett have been the subject of romance rumors for quite some time. In February, a source told HollywoodLife that the two had been dating for "a couple of months" and were "already in a monogamous relationship."
Elon Musk and Natasha Bassett have a romantic holiday in St. Tropez.
READ ALSO: Twitter to Review Elon Musk's Bid to Buy the Twitter for $43 Billion—Negotiations Coming?
Musk was previously dating musician Grimes. The ex-couple has two children: X A-Xii and Exa Dark Siderael.
Check photos below as captured by glamsquad