Franklyn Chimaobi Nwachukwu, popularly known by his stage name Eff-Ell, is a  fast rising Nigerian rapper/vocalist/songwriter and performer.
EFF-ELL Early Life
Eff-Ell was born on September 15, 1995 in Kaduna, to Igbo parents; Mr and Mrs Nwachukwu. He hails from Ngor Okapala LGA of Imo State. Eff-Ell grew in the City of Kaduna where his love for music started to brew at a very young age. As much as his love for music goes, Eff-Ell takes other parts of his live seriously also as he is a graduate of Mathematics from Kaduna State University.
EFF-ELL MUSIC CAREER
Eff-Ell recognized music's impact at a very young age, treasuring it as a gift. His philosophy defines his songs in order to convey his own cohesive vision. Music became about inciting physical, emotional, and spiritual change with nothing more than a beat, a melody, and a smile.
He began work as a musician professionally in 2018, developing the interest in sound recording and rapping he explored his way into a full-on hip-hop persona named Eff-Ell.
He eventually scored a management deal with Kyuni Entertainment Group in 2019 with his unique style that drew on Afro-beat, and a humorous, sometimes quirky rap style. He issued a couple of singles as well as his 2021 debut Project, 'Anti Social'.
The EP became an instant commercial success becoming one of the most streamed Afrobeat EP on Digital stores like Audiomack, Deezer and Apple Music in the North.
Eff-Ell is best known for his comic lyricism, energetic live shows and futuristic-inspired wardrobe. With lush soundscapes and big choruses, his music draws influence from artists like Khalid, Lacrae, Drake and J Cole.
His catalogue of music found him performing on MTN Pulse stage with Harrisong and several other music stage in the North. His body of work titled "Anti-Social" hit over fifteen thousand plays on all streaming platforms, propelling him to become one of the fast rising alternative Artiste from the North.
POPULAR SONGS
– Kwat
– Good Girls
– Wonda
– Forever
EFF-ELL SONGS
Currently, Eff-Ell has released 1 EP, 2 music videos, 7 singles, 15 guest appearances, and made 6 cameo appearances.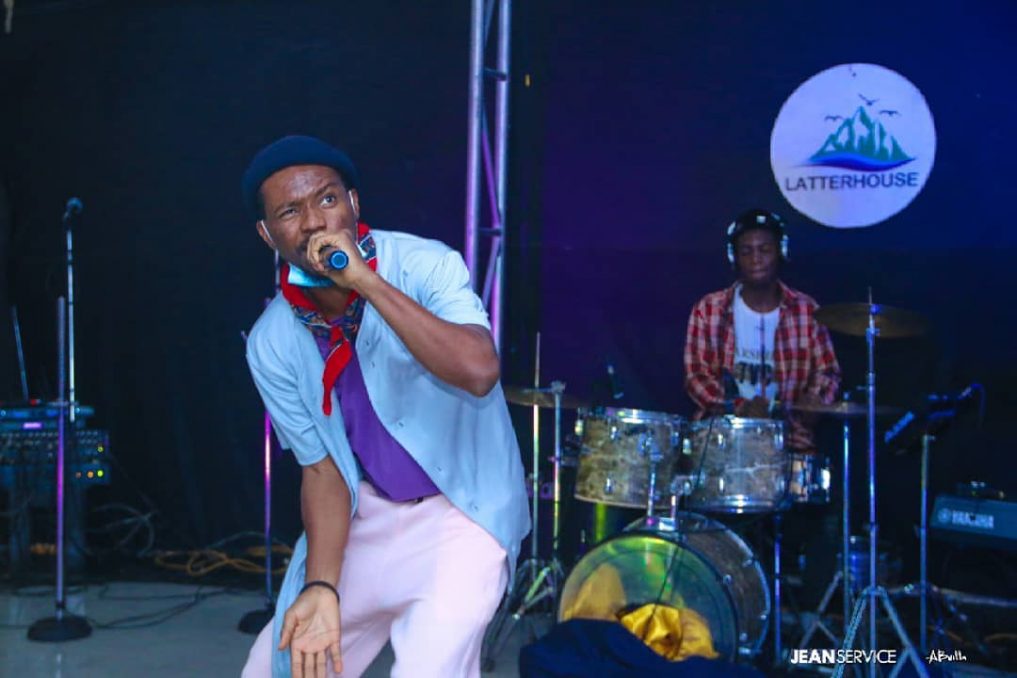 Below are detailed information about his EP:
DEBUT PROJECT: Anti-Social
In 2021, Eff-Ell dropped his debut studio project, 'Antisocial'.
Antisocial was released on January 14, 2021 by his Executive Producer: Mrs. Mams Maiwada Kasim. It was supported by four tracks Lagbaja, Diana (AFM), Fish and WCW.
Lagbaja, Diana(AFM) and Fish were mixed by Enji. WCW was produced by Metro and mastered by Shaddi Justin for 64bit Studio.
The EP has an element of R&B and Pop composed with English and Yoruba Language.
EFF-ELL AWARDS
Best Music Artist In Kaduna State University
Best Performing Act in Kaduna
Best Song In Kaduna (Song title: Adamu)
MORE ABOUT EFF-ELL
He does not believe his sound fits into a particular genre of music as he is constantly creating and fusing new music together to create unique projects.
He writes and produces most of his records so it would be accurate to say he owns his sound.
Eff-Ell Net Worth
Eff-Ell net worth has not been estimated yet as at the time of this bio.
You can hit him up via his social handles;
Instagram: @eff_ell
Twitter: @eff_ellofficial
Facebook: eff Ell
Watch a video for 'Good Girls' below;