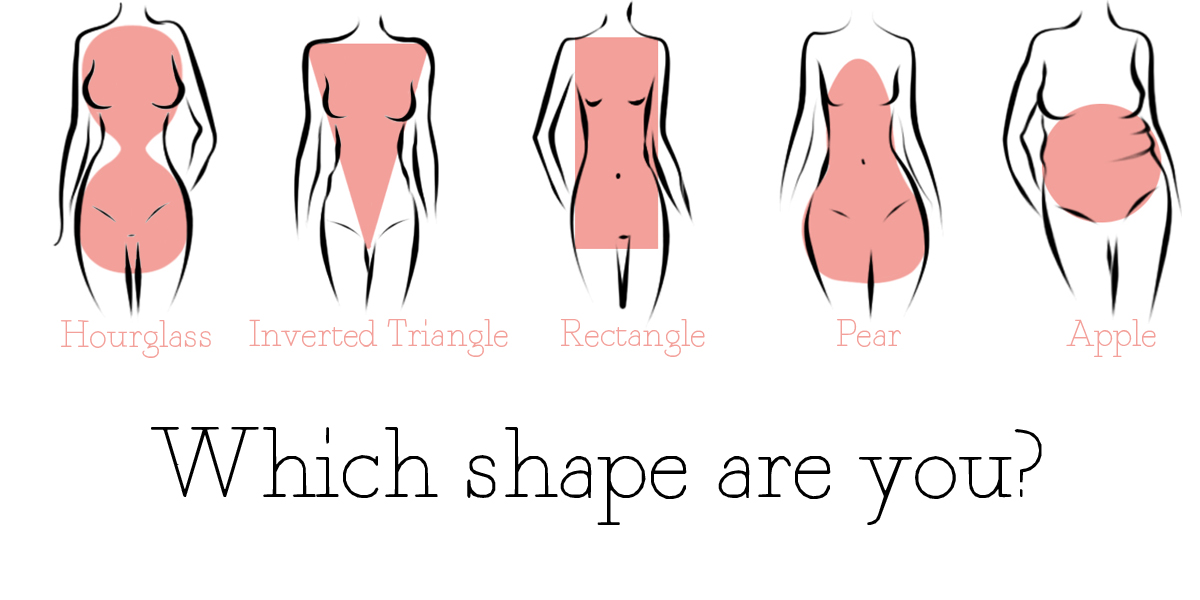 Body shape is really all about proportion. Getting dressed is a whole lot easier when you know what pieces work best for your shape. Most women fall into one of four categories: Pear body shape, Hourglass body shape, Wedge body shape, Rectangle and Apple or Circle body shape.
Once you can determine your body shape, it would help you decide which fashion trends to embrace and which to avoid. Here's a guide to help you out:
1. Pear Body Shape
Pear-shaped celebrity: Omotola Jalade Ekeinde
Pear body traits: Your lower body is much larger than your upper body
Your best assets: Shoulders, torso and flat stomach
Your fashion goals: Emphasize your waist and arms, add volume to your shoulders and upper body and minimize your hips.
NEW YORK, NY – APRIL 23: Nigerian singer Omotola Jalade-Ekeinde attends the 2013 Time 100 Gala at Frederick P. Rose Hall, Jazz at Lincoln Center on April 23, 2013 in New York City. (Photo by Jennifer Graylock/Getty Images)
Dos And Don'ts
DON'T wear shapeless, oversize sweaters
DON'T wear skinny jeans and pants; and skirts in a flimsy, curve-hugging fabric, like silk.
DO wear wide legged pants for a longer and slimmer silhouette
DO experiment with light-colored tops and dark-colored bottoms for contrast.
DO look for boat neck tops, square and cowl necklines.
DO wear A line skirts
Hourglass Body Type
Hourglass-shaped celebrity: Toolz
Hourglass body traits: You have an ample chest, a narrow waist, and full hips
Your best assets: Your curves
Your fashion goals: Show off your curves… without going overboard.
Dos And Don'ts
DON'T wear shapeless or boxy styles, like baby-doll dresses, tunics, and oversize cardigans.
This pair hits at the natural waistline, so it draws the eye to a thin middle.
DO wear fitted dresses.
DO wear a belt at the waist to enhance your hourglass shape.
DO try wrap dresses.
DO go for high-waisted pencil skirts to show off your hips.
A close-fitting blouse with an open neckline flatters curves without exaggerating them.
Wedge Body Type 
Wedge-shaped celebrities: Eku Edewor
Wedge body traits: Also known as the inverted triangle, this body shape features a broad chest and wide shoulders which are large in proportion to a narrow waist and hips.
Your best asset: Your legs
Your fashion goals: Accentuate your lower body while softening your shoulders and upper body.
Dos And Don'ts
DO wear bright colors on bottom.
DO wear wide-leg pants.
DO wear full skirts.
DON'T wear spaghetti-strap tops.
DON'T wear boat neckline tops.
DO wear tops that call attention to your waistline.
DO experiment with high-waisted styles.
DO look for clothes that create the illusion of a waist.
Rectangle body shape 
Rectangle-shaped celebs: Seyi Shay
Rectangle body traits: The waist, hip and shoulder widths are similar and are usually on the slim side.
Your best assets: Your arms and legs — and you don't have to minimize any body features.
Your fashion goals: Create curves and show off slender legs and arms.
Dos And Don'ts
DO wear scoop neck and sweetheart tops to create curves.
DO wear long jackets to create a lean look.
DO wear tops with collars, ruffles and details to flatter your chest.
DO wear a good bra that will make the most of what you have.
DON'T wear overwhelming styles.
DO layer to add more dimensions.
DO wear dresses with ruching. Cinches on sides are ideal.
DO have fun with colorful bottoms… feel free to experiment.
Circle Body Shape
Apple-shaped celebs: Omawunmi
Apple body traits: Most of your weight accumulates above the hips, you are thick around the middle.
Your best asset: Those legs!
Your fashion goals: Clothes should fit loosely around the midsection (to conceal a full stomach) and more snugly elsewhere (to play up thin limbs).
 
Dos And Don'ts
DON'T wear anything that draws attention to the middle―like high-rise pants, belts, and waist-cinching tops.
DO go for v-neck tops to create the illusion of a longer torso.
DO wear a bra that offers good lift and support.
DO conceal tummy bulge by shift dresses
DO wear boot cut and flared jeans to create an even line from the shoulders down.– By Shade A' Onakoya