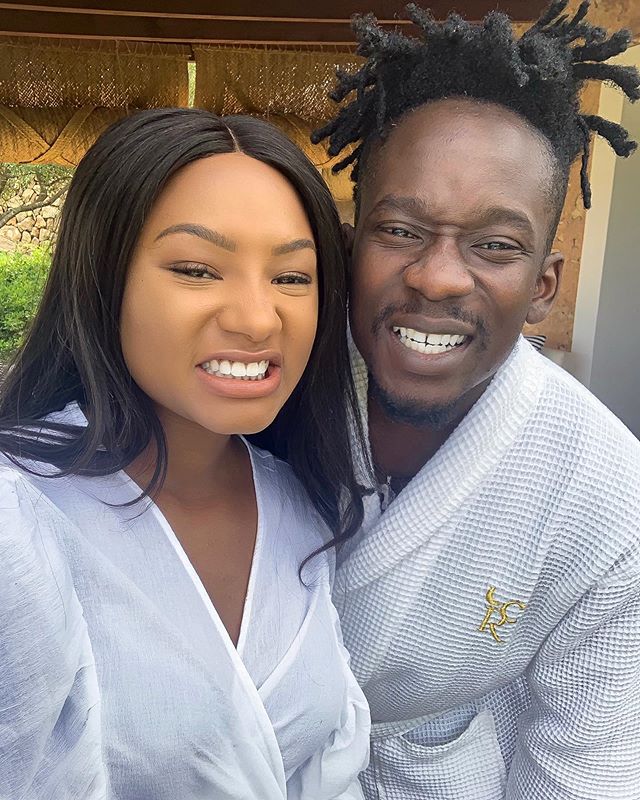 On Friday, February 3, 2023, Nigerian model and actor Temi Otedola took to her Instagram handle to celebrate six years of meeting her fiancé and musician Mr. Eazi. In a post captioned "Yesterday, we met 6 years ago,'' the daughter of billionaire businessman Femi Otedola reminisced on when she met the singer.
Five years after the pair met, Mr. Eazi proposed to Temi Otedola on April 10, 2022, as they look forward to tying the knot soon.
ALSO READ: MR EAZI PROPOSES TO HIS GIRLFRIEND, TEMI OTEDOLA
Nigerian disc jockey and singer DJ Cuppy is the older sister of Temi and shares a professional relationship with Mr. Eazi. In fact, Temi first saw Mr. Eazi during a meeting with DJ Cuppy, and the rest is history.
However, DJ Cuppy had to warn her younger sister about the impact of dating a musician, insisting that should anything go south in their relationship, it would not interfere in her professional relationship with the singer.
In a 2021 podcast titled 'How far with Mr Eazi and Temi,' Temi recounted her sister's reaction to their relationship status:
"I can never forget the only thing she (Dj Cuppy) said. Those first weeks we were dating, she had obviously introduced us and she was there and she was still cultivating a working relationship with you (Mr Eazi). And so, she calls me and said 'so you guys are dating officially and I said, yes, I like him and she said, all I am going to say is that if things don't work well with you both, I am going to maintain my work relationship with him (Mr Eazi)' and she was straight up about it."
ALSO READ: "FIND ME MY OWN MAN"- DJ CUPPY CRIES OUT FOLLOWING SISTER, TEMI'S ENGAGEMENT TO MR EAZI
Mr. Eazi and Temi have gone on to build a strong relationship. The latter, during an interview with Beat FM in June 2022, expressed her love for the singer:
"It is not something about him. It is just a feeling; a sense of peace I can't feel with anyone else. It is a feeling like one has found one's best friend and soulmate. I don't know how to describe it. It is just like home."
The pair has yet to disclose their wedding date.