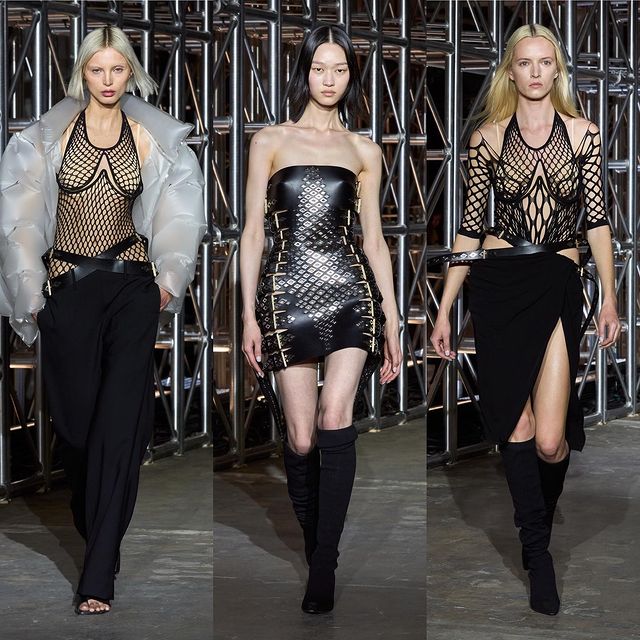 Dion Lee Runway Show for New York Fashion Week FW23 Ready To Wear Collection brought another era of fashion which were everything we hoped and more as  what was best displayed on the collection were lingerie.
Read Also: FASHION INTERVIEW: Canadian fashion designers, Dean and Dan Caten
Creative director, Dion Lee gave his best in the production of amazing designs and  fashion as  he expanded his selection of outerwear with strong shearling designs, corset-style puffer coats, and transparent inflatable jackets, limiting his tailoring to a few sharp-edged, wide-shouldered jackets.
Denim was distressed, a technique he also experimented with in ripped hosiery tops and dresses that were the start of an intriguing notion, especially in menswear, but one that could have used development. Lee made a strong argument for the utilization of boning in horizontal stacks to produce drape and structure; this idea merits additional investigation.
Following the performance, attendees appeared anxious to head over to the designer's after-party, which was hosted by rapper Azaelia Banks. The commencement of the show may have taken much longer than anticipated, but a good party typically does too.
Read Also: FASHION INTERVIEW: Canadian fashion designers, Dean and Dan Caten
See full collection;