Sean "Diddy" Combs is featured on the cover of the latest issue of VF, where he discusses his career and plans for the future.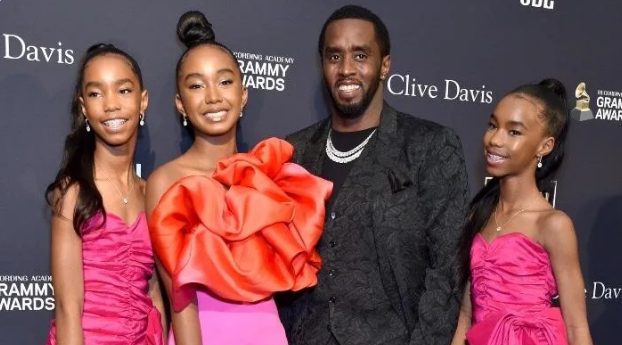 Sean "Love" Combs, better known by his stage as Diddy, appears with his three daughters in a breathtaking Vanity Fair cover photograph, officially ushering in his "new era."
Diddy's multiple periods and reinventions are detailed in a new VF story characterizing him as the world's "first influencer." As fans may recall, he's gone by a variety of identities over the years, from "Puff Daddy" and "Puffy" to "P. Diddy," "Diddy," and, most recently, "Love."
Now, the hip-hop icon is ready to usher in his latest chapter via the wide-ranging profile.
Kaito captured Diddy and his daughters Chance Combs, 15, and 14-year-old twins D'Lila Star Combs and Jessie James Combs lying on a marbled floor in all-black suits, while his daughters stood beautifully behind him in gowns. In the profile, he discussed the death of Kim Porter, his ex-wife and mother of three of his six children, in 2018.
"And so, you know, I had to start to deal with it when I lost Kim. 'Cause I was like, man, you had it," he said. "I'm not saying I would do any of it differently. God willing — I would have had more time. I look at my life as I got a second chance. I'm on my second mountain."
See the cover below: