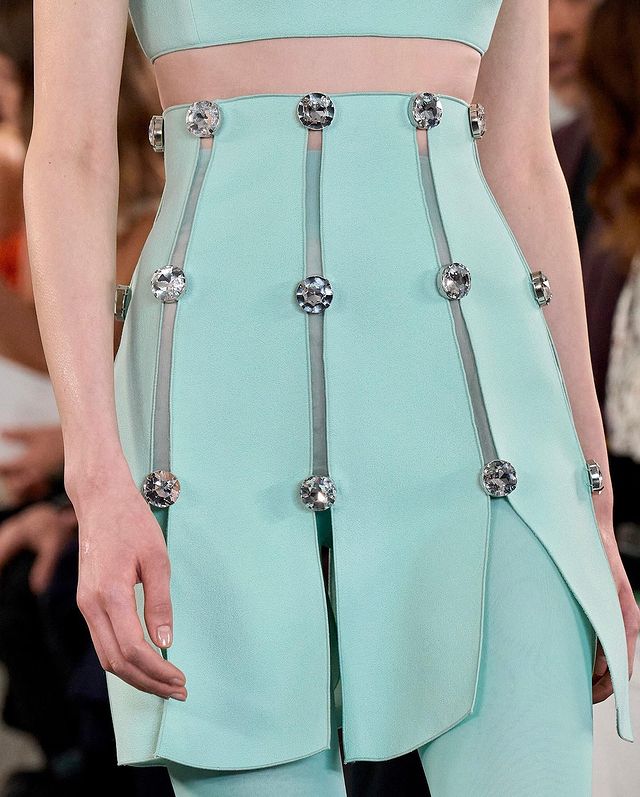 Creative Director, Giambattista Valli brought the magic with him for Fall 2022 RTW Collection.
Valli most certainly has the ability to make a female want to have a good time. A gorgeous parade of ostrich and crystal-trimmed dresses with fabulously gigantic mirrored butterfly sunglasses and enormous sparkly chandelier earrings made up the opening all-white looks, which he perceived as being "basic."
Read Also: Details From Altuzarra Fall 2022 RTW Collection
In keeping with the aristo-dos created by Mr. Kenneth of New York and Alexandre de Paris, there were puffed-up hair extensions that were lacquered and beribboned.
He labeled the assortment "L'Instant" and covered the set in celebration balloons. A photograph of individuals squeezing past each other to enter Studio 54 in New York in the 1970s was shown alongside images of rambunctious roses in an English garden on his inspiration board. For him, these represented the "two sides of the coin."
The first portion is when I draw a line on a piece of white paper; the second part is broad, like when you offer someone a bouquet of flowers.
Read Also: Mrselfportrait Resort 2023 Collection
See some amazing details From the collection;