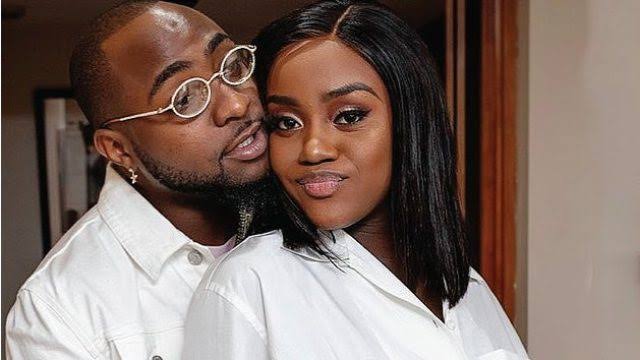 More details have emerged on the private wedding between Davido and Chioma Rowland.
Glamsquard earlier reported that music star, Davido wedded his fiancée Chioma Rowland in a private ceremony earlier this month, 6th November 2022.
According to information making rounds concerning the private wedding, Davido married Chioma due to the Eastern (Igbo) tradition.
The Eastern tradition doesn't permit the deceased son of the couple, Ifeanyi to be buried as an Adeleke as long as the bride price hasn't been paid.
Asides from tradition, Davido's father wanted them to be married.
Chioma was reluctant to stay with the singer, so his father had to plead with her and her family to let him stay.
Davido had been restless as well and feared losing Chioma.
Ultimately, Chioma's family consented to have the bride price paid.
Davido orders G-Wagon for Chioma
Glamsquad reported that Davido ordered a G-Wagon for Chioma.
A video of the SUV as well as an Instagram message to a car dealer showing Davido making the order has made the rounds on social media.
This comes a few days after Davido revealed he would tie the knot with Chioma.
Read Also: Davido And Sophia Momodu Unfollow Each Other On Instagram, Days After Singer Reconciled With Chioma