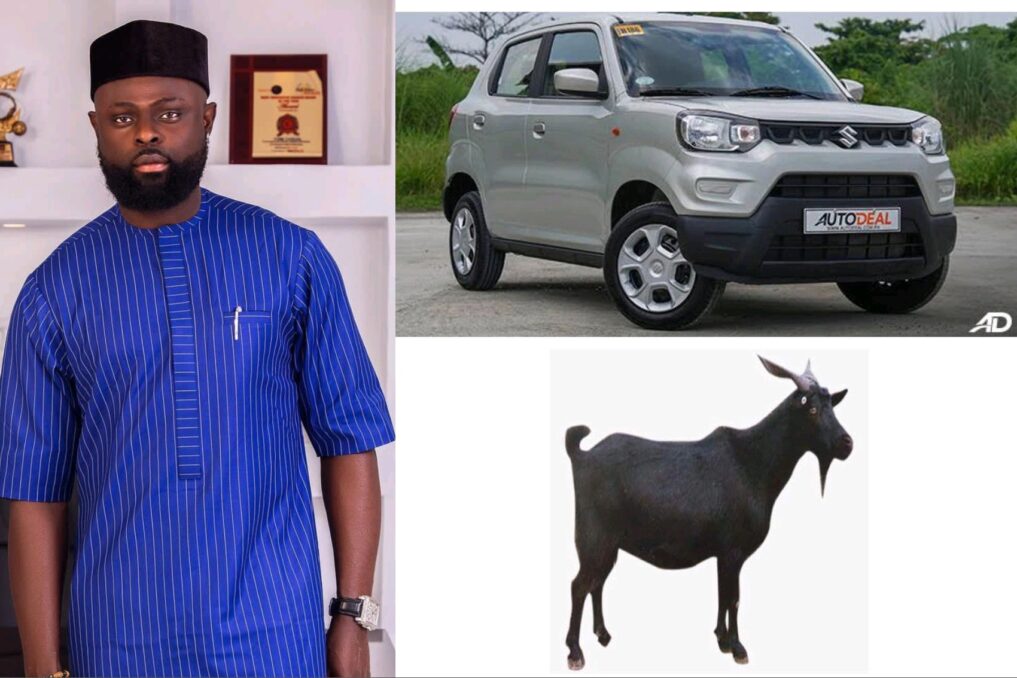 The Uber drivers in Nigeria have been compared to goats by celebrity stylist Omoniyi Makun, better known as Yomi Casual.
Taking to his Instagram page, Yomi Casual who is the younger brother of comedian, Ayo Makun shared a picture of a car and a goat to buttress his point.
Read Also: It's a new phase – Destiny Kids' Rejoice Iwueze says as she traditionally weds her fiance
According to him, there is no difference between goats and the new set of Uber drivers. He noted that they are worse than tricycle drivers, and act as tho they have ten lives.
He wrote: There is no difference between this Stubborn Omokri goat and all these new Uber drivers in this small car looking like bedside refrigerator. They drive as if they have 10 lives. They are worse than keke. ( they can break presidential convoy without thinking twice).
Glamsquad notes that Uber is a business that uses an app to give drivers part-time jobs and passengers transportation services.
Read Also: Marilyn Manson claims his 'career is in gutter' and he's 'getting death threats' since s£xual abuse allegations