What's a more integral piece to our closet than Jeans? Sartorially speaking, we rely on our trusted pair of Jeans to get us through casual Fridays or date nights. Frankly speaking, I don't see a fashion staple that's more flexible than jeans; what matters is picking the right colour, cut and style for that perfect occasion and you're good to go.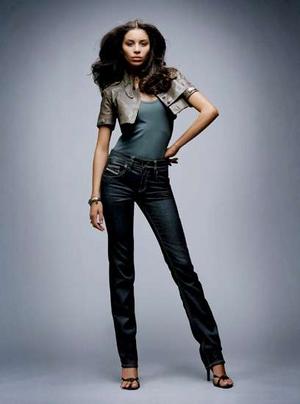 Take a stroll with me down the denim lane as I give you a guide on how to rock your denim in the perfect style for the perfect occasion.
Boyfriend Jeans
This slouchy laid back denim style is great for weekends. They are comfortable and because of their baggy nature, work great with fitted tops, t-shirts and structured blazers. In some instances, loose blouses add a little edge.
Distressed Jeans
The distressed denim is great for achieving an edgy look. Artfully shredded and ripped, this bruised and battered style can come in skinny, straight legs or flared. Great for casual Fridays or evening wear, add class to it by pairing it with heels for added length.
Skinny Jeans
As the name implies, the purpose of skinny jeans is to give a slimming effect. The darker the colour of the skinny jeans, the greater the effect. They work great with flat pumps or with heels. They can easily transition from semi- formal to casual; and look great with loose fitted to fitted tops, blouses or blazers.
Coloured Jeans
Coloured jeans add a vibrant, playful and bold mix to your wardrobe. They are great for mixing and matching and colour blocking. White jeans can easily transition into a formal look. And depending on your body shape, you can choose from any colour palette to flatter your figure.
For Whatever style, colour or trend of jeans your heart desires, the key is to have the perfect pair for the perfect occasion.
Related articles across the web