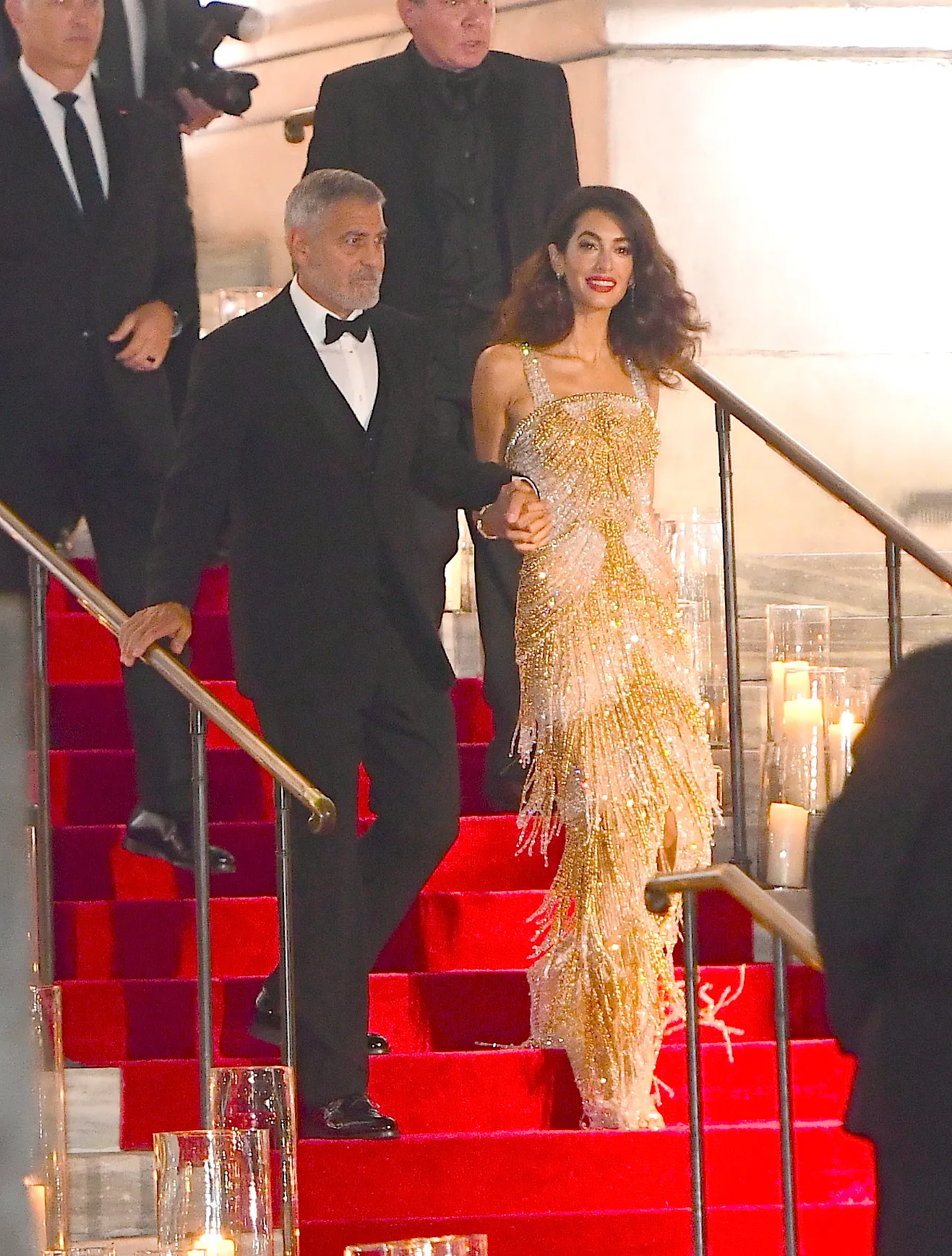 Allow Lebanese and British barrister, Amal Clooney who is married to American actor, George Clooney to be your inspiration for your next date night. Be you a single lady or in a relationship you will need this because as a single lady, you get to impress your date while a lady in a relationship you get to spice up your relationship.
Amal Clooney may have become well-known because of her relationship with her husband, George Clooney, but she has since established herself as a style icon in her own right. The human rights attorney prefers glitzy evening wear that includes haute couture, up-and-coming labels, and trophy vintage, in contrast to her everyday wardrobe of luxurious separates.
Read Also: Lookbook: Miss Sohee Spring Summer 2023 Haute Couture Collection
A little Biography on Amal Clooney.
The birthplace of Amal Alamuddin Clooney is Beirut, Lebanon. Her first name is derived from the Arabic word amal, which means "hope."
During the Lebanese Civil War, when she was two years old, her family fled Lebanon and eventually settled in Gerrards Cross, Buckinghamshire.
Her father Ramzi Alamuddin, a Lebanese Druze from the village of Baakline in the Chouf District and a descendant of the Alam al-Din dynasty, obtained his MBA at the American University of Beirut. After the civil war was over in 1991, he went back to Lebanon.
Her mother, Baria (née Miknass), was a political journalist and foreign editor of the Saudi-run newspaper al-Hayat. She is half Tunisian and half Palestinian-Jordanian from a family of Sunni Muslims in Tripoli in Northern Lebanon.
She is a co-founder of International Communication Experts, a public relations firm that is a division of a larger business that specializes in booking celebrities as guests, publicity photography, and event promotion.
Tala and two half-brothers from her father's first marriage make up Clooney's three siblings.
Read Also: Fendi Spring Summer 2023 Haute Couture Runway Show
Prior to enrolling in college, Clooney attended Dr Challoner's High School, a ladies' grammar school in Little Chalfont, Buckinghamshire. After that, she attended St. Hugh's College in Oxford, where she was awarded the Shrigley Award and a grant for an exhibition.
See more wardrobe inspiration below;