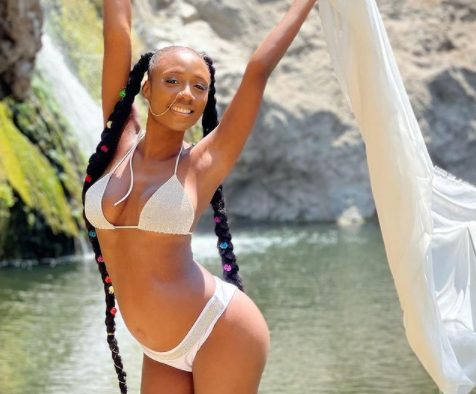 Nigerian popular dancer, Korra Obidi has come out to speak about how she has been coping since her marriage crashed.
The US based dancer has revealed that dancing on social media has been her best coping mechanism.
Read Also: "Being S*xy Doesn't Make One A Slut" – Actress Puju Johnson Breaks Silence In A New Interview
During a Facebook Live session, she said;
"I decided to address some of the things that have been going on. I really don't want to wash my linen in public because I know the Internet never forgets. "First, I want to apologise to everyone who saw the perfect depiction of a family and the inter-racial love I projected online and bought into it. And now, they are disappointed with what is going on. I am sorry you had to see that and now, you have to see everything crashing. I want to apologise to you, my beloved fans.
Read Also: Korra Obidi Burst Into Tears As She Reveals Why She Is Faking Being Strong Online
"You might see me looking strong and dancing, trying to keep things together. When you see me doing that, just know I am trying to hold things together and be strong for my girls."
Recall that the actress had made a video late last week were she broke down in tears over how she feels about her broken marriage, Glamsquad magazine had reported on it.