Birth name: Dakore Omobola Egbuson
Profession: Actress
Date of birth: 14 October 1978
Place of birth: Lagos State, Nigeria
Age: 42 years (as of 2020)
Marital status: Married
Children: 2
READ ALSO;Belinda Effah's Biography: What Do We Know?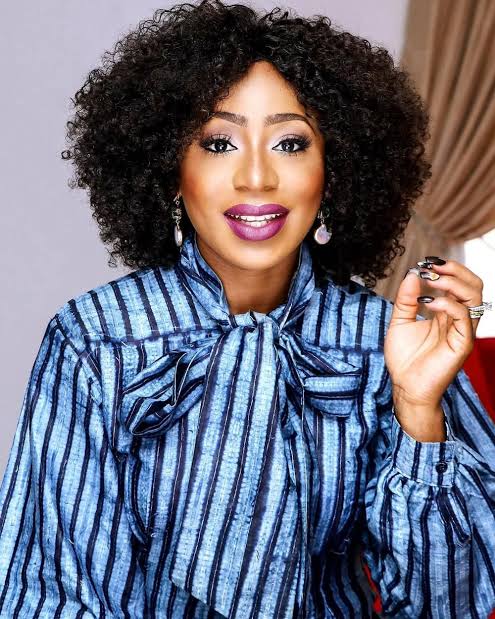 Dakore Akande is an award-winning film actor, television presenter, singer, dancer and humanitarian. Dakore's prowess as a screen diva earned her sponsorship contracts with several major companies.
She is also a certified yoga practitioner. Dakore Omobola Egbuson now Dakore Akande was born on October 14, 1978, in Lagos State, Nigeria. She is from Bayelsa State. Dakore is the first of ten children, so she learned to be independent at an early age, as she was responsible for her youngest children.
She attended Corona Primary School, Gbagada, Lagos for her primary education, while her secondary education was at Federal Government College, Bauchi State, Nigeria. At the age of 5, Dakore Akande had already started making music and playing. She had such a passion for music, film and television that she won the best music award in elementary school.
After finishing high school, Dakore went to the University of Lagos to study Mass Communication. She has also enrolled in a 6-month photography course under the tutelage of Dan Baba. Dakore is married to Olumide Akande and they are lucky to have two lovely daughters.
CAREER
READ ALSO; Sinach: Biography, Ministry & Songs Of An Anointed Gospel Singer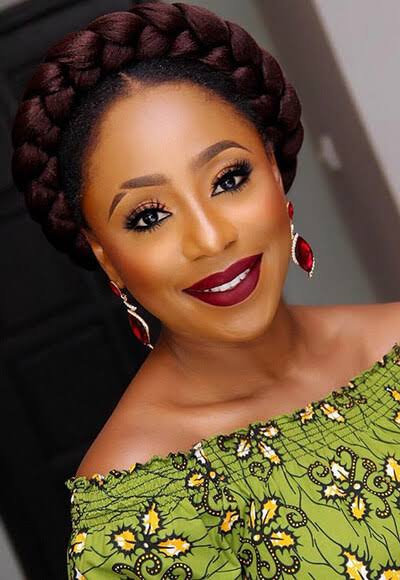 Dakore was first a musician before becoming an actress. She started her acting career in 1999. At the time, she appeared in two films that didn't come out on time because of the actor's strike in Nollywood. So she decided to travel to London to explore other options. While in London, she met a promoter who put her in touch to perform at the prestigious Royal Festival Hall in London.
When the actor's strike ended in Nigeria, the films in which she starred were released. Because of his acting skills in released movies, every producer wanted Dakore to premiere his movie. She therefore had to return to Nigeria. It was the movie – Emotional Crack that propelled Dakore into the spotlight in Nollywood. Dakore has participated in over 60 films so far. Dakore took a 5-year hiatus after her marriage and returned in full force in 2012. She announced her comeback with the movie – Journey to Self. Dakore's artistic experience has opened up a world of opportunities for her in the industry. In September 2019, Dakore Akande was featured in the visual collaboration electronic catalog, themed Vivencias, which means experiences in English.
Visual Collaborative interviewed Dakore alongside other extras in the catalog. Some of those interviewed include Kelli Ali, Adelaide Damoah and Desdemona.
ENDORSMENTS

Dakore is one of the MTN Nigeria brand ambassadors. She is also an ambassador for Nestlé Nigeria. Amstel Malta supported Dakore as one of its ambassadors. Dakore was a former ambassador for Pampers Nigeria. She is an ambassador for Amnesty International. Due to her affection for humanity, Dakore is also an Ambassador for Oxfam America.
AWARD
Best New Actress at Reel Awards – 2004 Reel Awards nominated for Best Supporting Actress – 2004 Best Actress at the NEA Awards – 2006 Eloy Award Nomination for Brand Ambassador of the Year (Pampers) – 2014 City People Movie Award for Face of Nollywood (English) nominated – 2014 Nominated for the Africa Movie Academy Award for Best Actress in a Leading Role – 2016 City People Movie Award for Best Actress of the Year (English) Nominated – 2016 Nigeria Entertainment Award for Best Actress – 2018 Africa Movie Academy Award for Best Actress in a leadership role – 2018
NET WORTH
Dakore was worth $800,000 in 2018