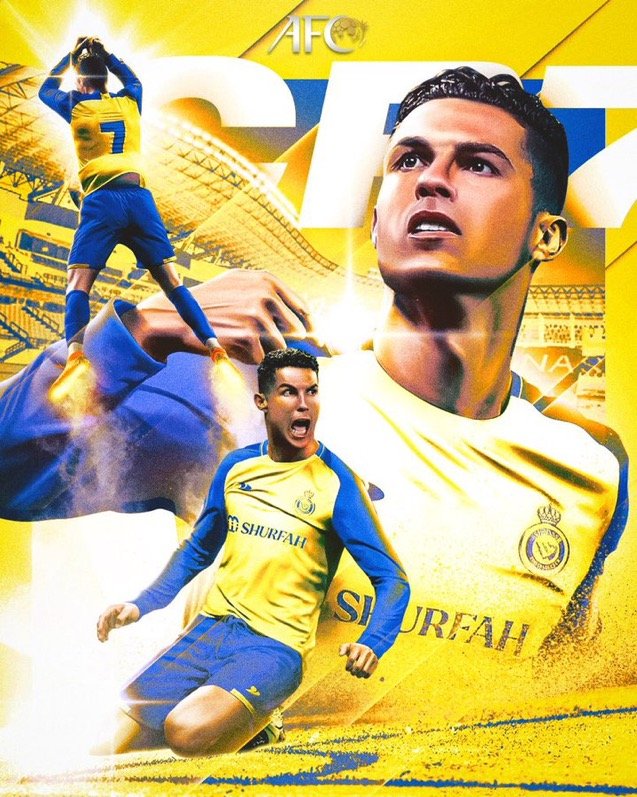 Saudi Arabian club Al Nassr is now the 6th chapter of Cristiano Ronaldo's professional club career.
Sporting CP-5 goals (Portugal)
Manchester United-118 goals (England)
Real Madrid-450 goals (Spain)
Juventus-101 goals (Italy)
Manchester United-27 goals (England)
Al-Nassr-??
"History in the making. This is a signing that will not only inspire our club to achieve even greater success but inspire our league, our nation, and future generations, boys and girls to be the best version of themselves. Welcome Cristiano to your new home AlNassrFC" – Al Nassr statement on Ronaldo
Cristiano Ronaldo's Major Individual Awards;
19X Top Goal Scorer
10X Footballer of the Year
6X Club Player of the Year
5X Ballon d'Or
4X European Golden Shoe
4X UEFA Best Player
2X FIFA Men's Player
2X TM-Player of the Season
1X Puskás
A breakdown of Cristiano Ronaldo's two-year contract with Saudi Arabian club Al Nassr;
€200M/year
€16.67M/month
€3.888M/week
€555,555/day
€23,150/hour
€386/minute
€6.5/second
It's the BIGGEST CONTRACT EVER in the history of football.