Cristiano Ronaldo has gifted a brand new Mercedes to his mother Maria Dolores to celebrate her on Portuguese Mother's Day.
Overjoyed Dolores Aveiro showed off a new set of wheels for her Mother's Day presents from Cristiano Ronaldo and his three siblings.
The 65-year-old posted a picture alongside a top-of-the range black Mercedes with a red ribbon and flowers in her arms. She wrote:
"Thanks to my children for the presents I received from them today.
"Happy Mother's Day to all mums."
Her daughter Katia, replied in a clear reference to Dolores' recent stroke:
"You deserve the world mum.
"We are here to care for you. Have a lovely day my darling mum."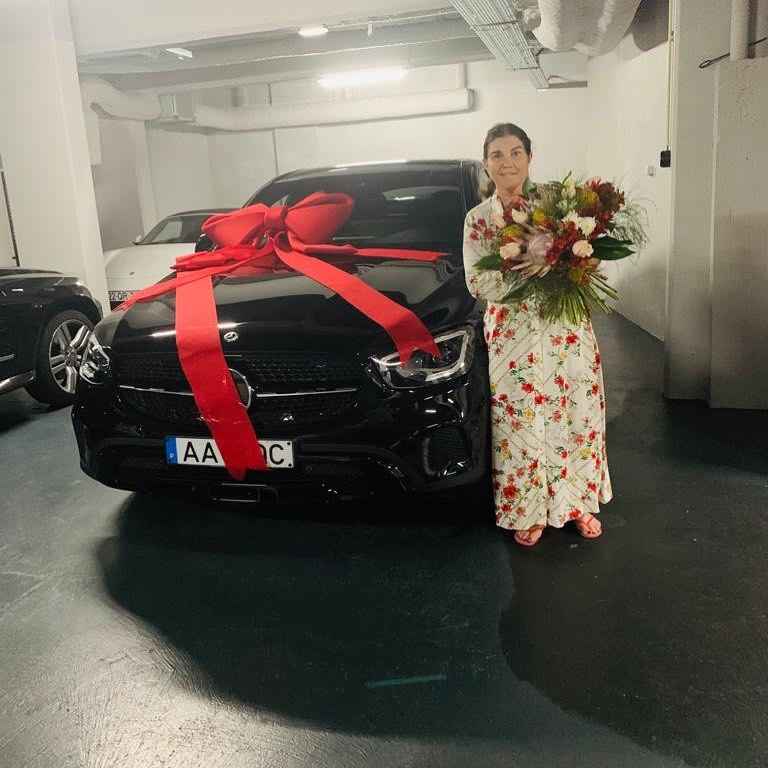 Cristiano Ronaldo, also took to social media to wish his mother and partner Georgina Rodriguez, a happy Mother's Day.
'Happy Mother's Day to my two special women,' he said, with two pictures of Maria and Georgina.
One showed Dolores with her arms round him and a broad smile on her face.
The other showed him sleeping while Georgina planted a tender kiss on his forehead.