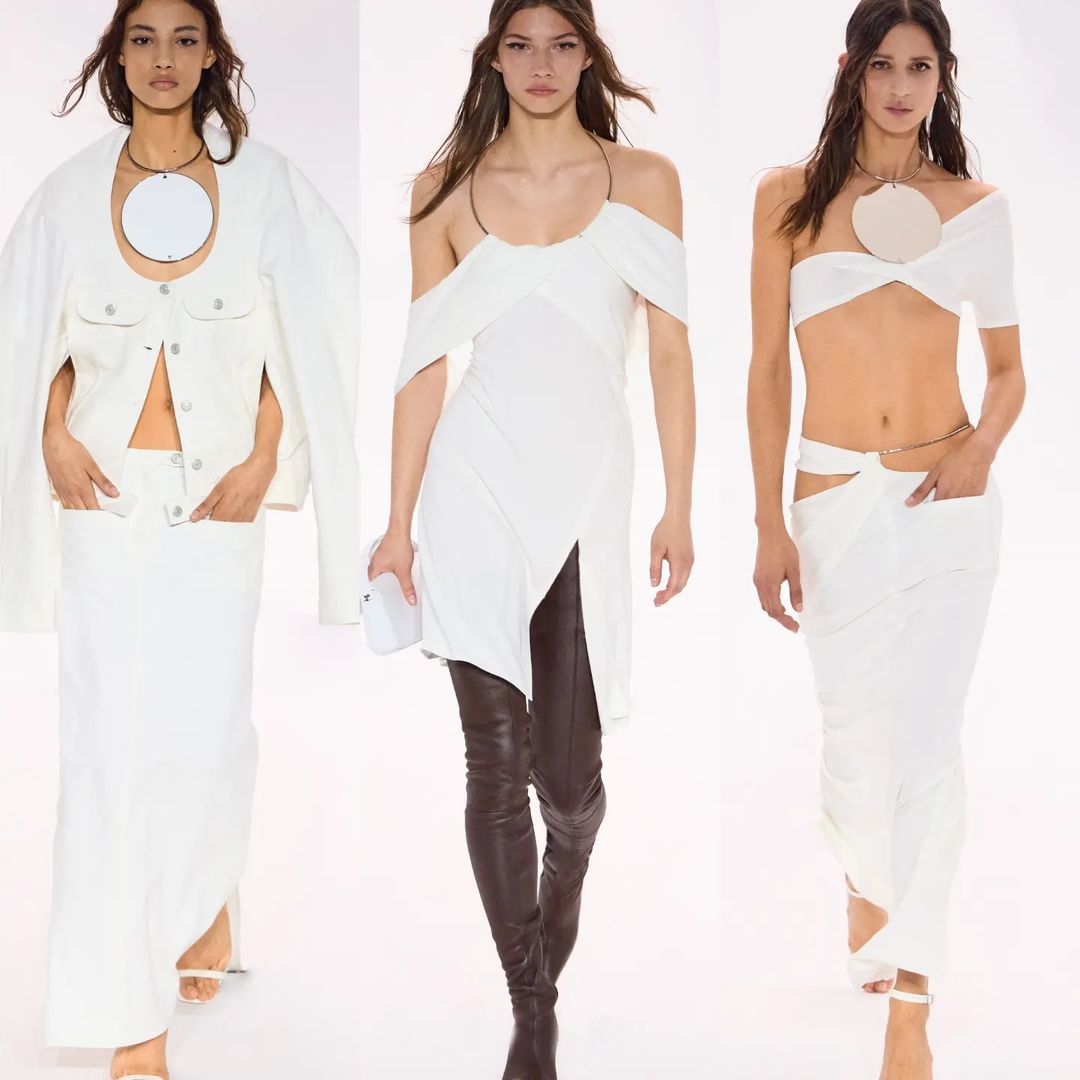 Courreges Fall-Winter 2023 Ready To Wear Collection are more than we can imagine as the fashion house went for some really daring colors; not too dark not too bright just the right amount of beautiful.
Read Also: Alexander Mcqueen Fall-Winter 2023 Ready To Wear Collection
Considering how far the fashion brand has gone, its no secret the brand produces one of the best fashion there is. Courrèges is generating a lot of buzz. Di Felice excels at the type of body-baring clothing that young women today crave.
Last season's look was like the morning after a long night at Burning Man, with the girls carrying their sandals in their hands; this season, they're heading to the office on the metro, in shades of black and gray, and even pinstripes, though nothing as traditional as a pantsuit.
Jackets were replaced by tunics with large circular pendants suspended from portholes on the chest. They had the same general proportions as the '60s-ish A-line shifts that came after them.
The black and gray gave way to red and pink as the show progressed, and the straight lines to soft, sexy drapes suspended from wire necklaces, including one or two with the house logo, the collection's single off note. The final collection of dresses featured silver or iridescent sequins with those mirrored pendants right over the solar plexus. With the help of a spotlight, it appeared that they were emitting energy, with the phone's LED eventually being replaced by inner light.
Read Also: Lookbook: Koche Fall-Winter 2023 Ready To Wear Collection
See full collection below as complied by fashionist_styles;