Finding love can be one of the most difficult things to do in a person's life. And a ratio of 1:10 people find love and fall out of it more than a dozen times in their life time. Now finding love when one is in the spotlight is even trickier, because it's difficult to decipher if it's true love or infatuation. Many celebrities go through tremulous relationships and breakup eventually either because of their fame or other forms of pressure. Finding the right one is the first step, keeping the relationship going strong is the next and most important. The celebrities featured in this article have proven that no matter what turmoil you may encounter on your journey to finding true love, it all depends on what it is you are really looking for and willing to give to make it last. Here is to these phenomenal couples giving us serious couple goals.
Gbenro and Osas Ajibade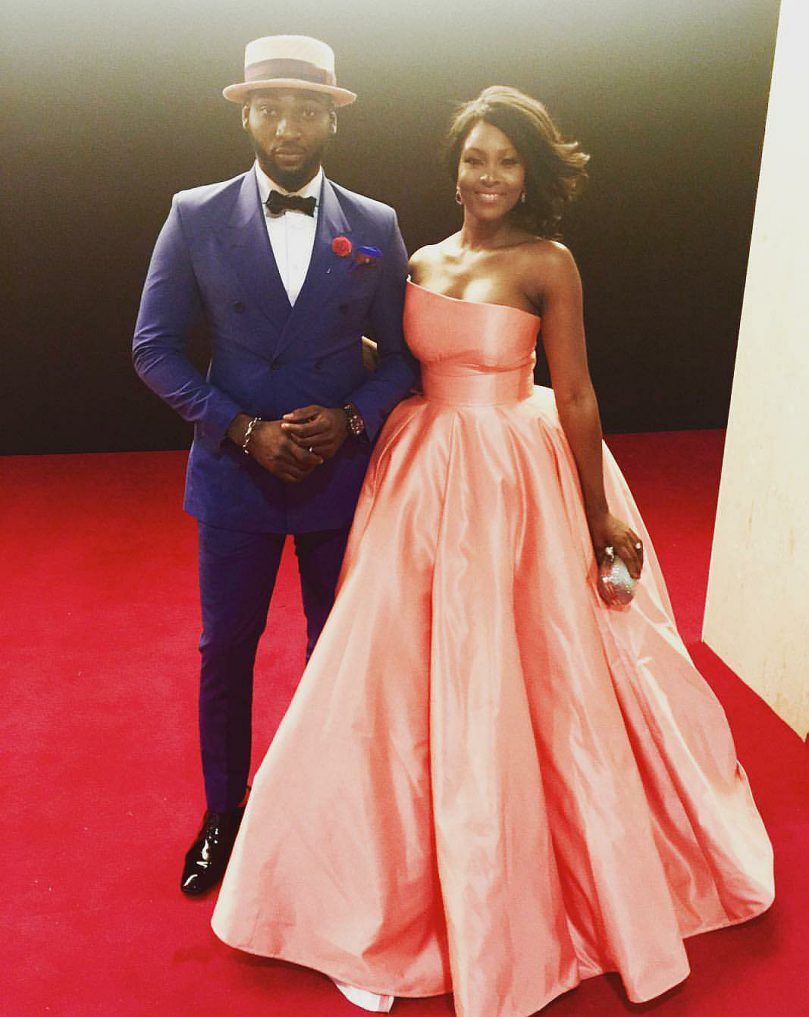 Now these two came from completely different worlds, Gbenro started out as a struggling model and actor who got his big break on Mnet TV series "Tinsel", while Osas is an American/Nigerian actress, humanitarian and TV host. They met and fell in love on the set of critically acclaimed "Tinsel " and married shortly after, together they have a daughter Azariah Tiwatope Osarugue Ajibade. These two fabulous people made this list not just because of their achievements but because they make the red carpet bleed with envy. Glamsquad is watching…
Banky Wellington and Adesuwa Etomi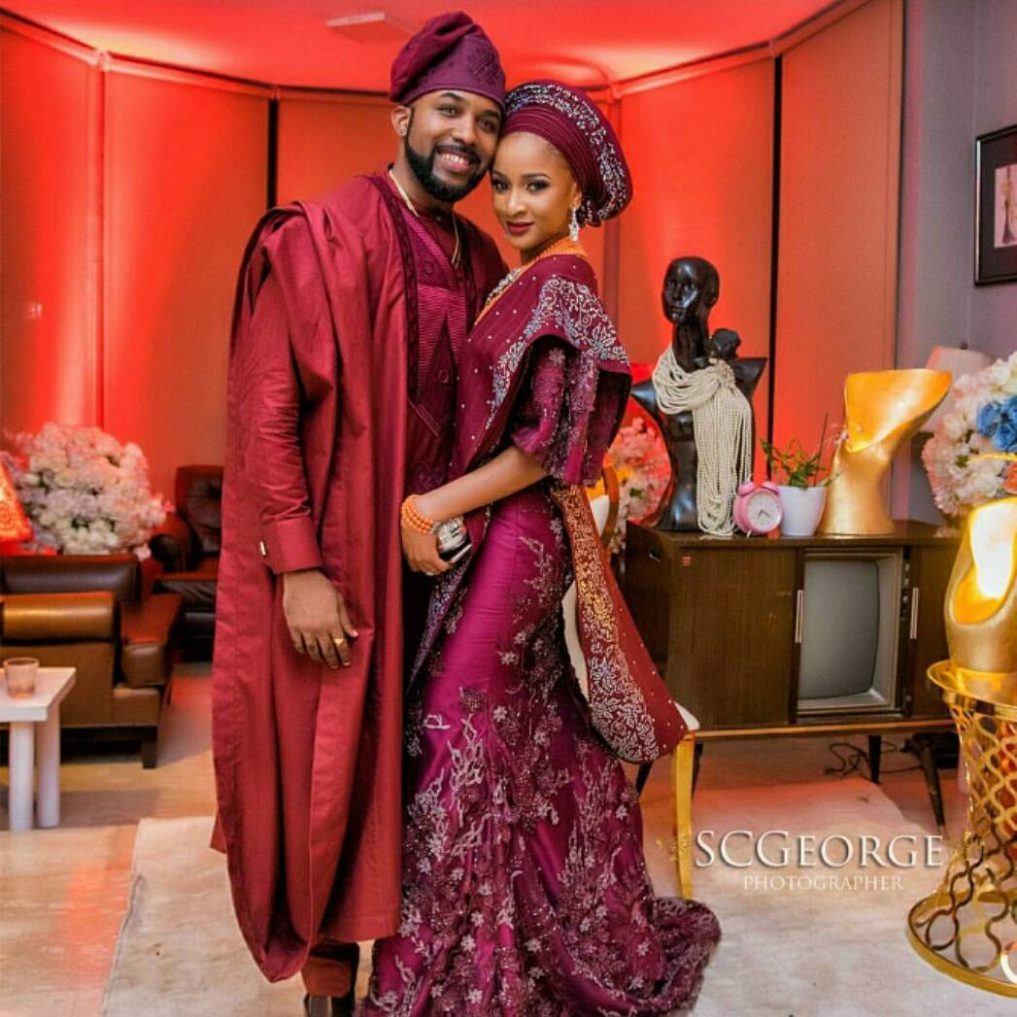 Banky W is a Nigerian / American Singer-songwriter and actor and also CEO of the Empire Mates Entertainment record label. He made his movie debut in the 2016 award winning movie "The Wedding Party", where he is presumed to have fallen for Adesuwa Etomi who he is currently engaged to. Ironically the movie is about a couple who has to struggle with wedding day last minutes family issues and wedding planning, let's hope they won't have all that at their actual wedding. Adesuwa on the other hand is a Nigerian born actress of Igbo/Yoruba descent. She gained her way into the limelight after receiving the award for "Best actress in a Drama" at the 2016 Africa Magic Viewers' Choice Awards. Banky finally shut the lips of people who had been tormenting him about following the footsteps of his friends in the industry who were married when he proposed to Adesuwa earlier this year. We wish this adorable couple the very best.
Innocent and Annie Idibia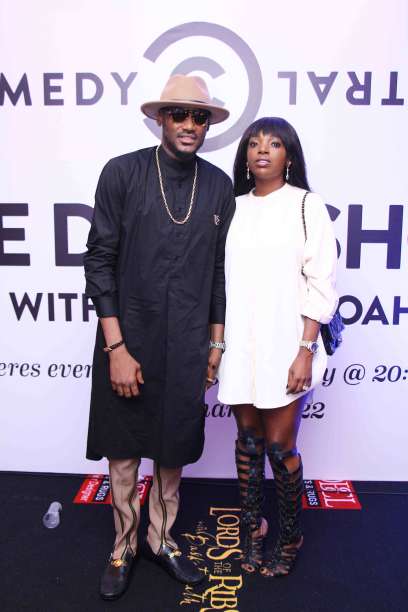 Innocent Idibia aka Tu Face Idibia is no new name in the entertainment industry, and although this musical icon is popular for spreading his music as well as his seed, he remains loyal to his beloved Annie who has been with him since he first started his journey to fame. Annie who he featured on his "African Queen" music album, is an actress and mother to two of his children. Despite all the scandal and media banter, Annie stood and is still standing by her man.
Damilola Adegbite and Chris Attoh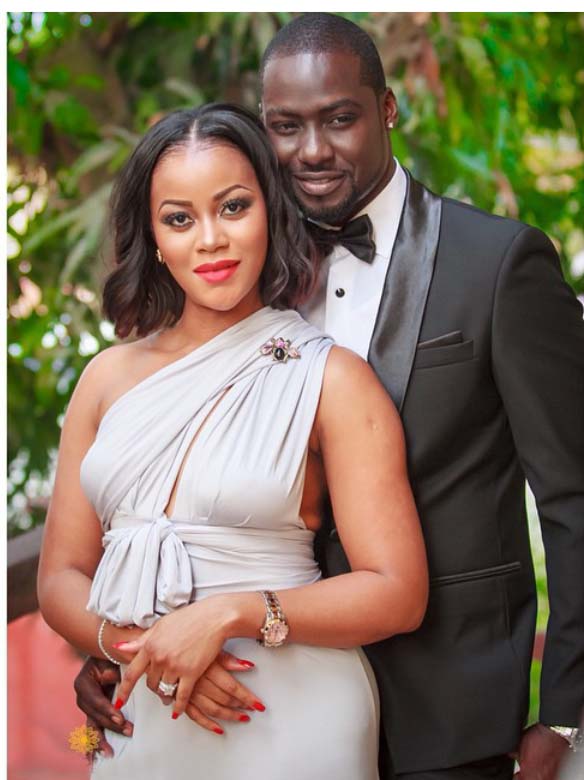 Chris Attoh is a Ghanaian born actor, producer and OAP, he made his Nollywood debut in "Tinsel", where he met his wife Damilola Adegbite who was his love interest in the movie. The two took it to another level and got married in a private ceremony in Accra Ghana and they have a son together Brian Adegbite. Damilola who is a Nigerian Actress and model, struck gold when she starred alongside her husband in "Tinsel" and has since feature in movies like "Flower Girl" and "Banana Island Ghost". This sexy couple always leave a mark wherever they go together.
Joke Silva and Olu Jacobs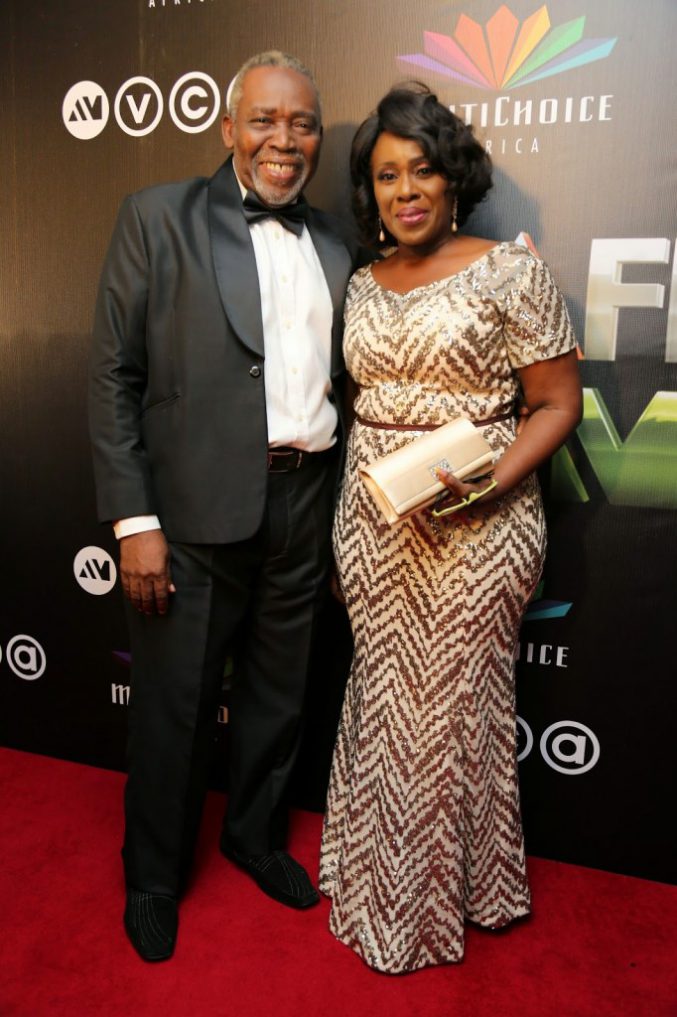 An iconic duo and the most seasoned actors ever to hit our TV screens, Olu Jacobs is a Nigerian born actor who took a chance on acting in the 70's after seeing a theatre production by Hubert Ogunde, he also attended the Royal Academy of Dramatic Arts in London England and upon his return took it as a fulltime job. He has since made an indelible mark on the Nollywood film industry and is married to Joke Silva who is an actress and Co-Founder Lufodo Group, a film production company as well as a film academy. This couple has been married over three decades and is still standing strong despite their fame and success. This is one celebrity couple to look up to.
By Pamela Echemunor