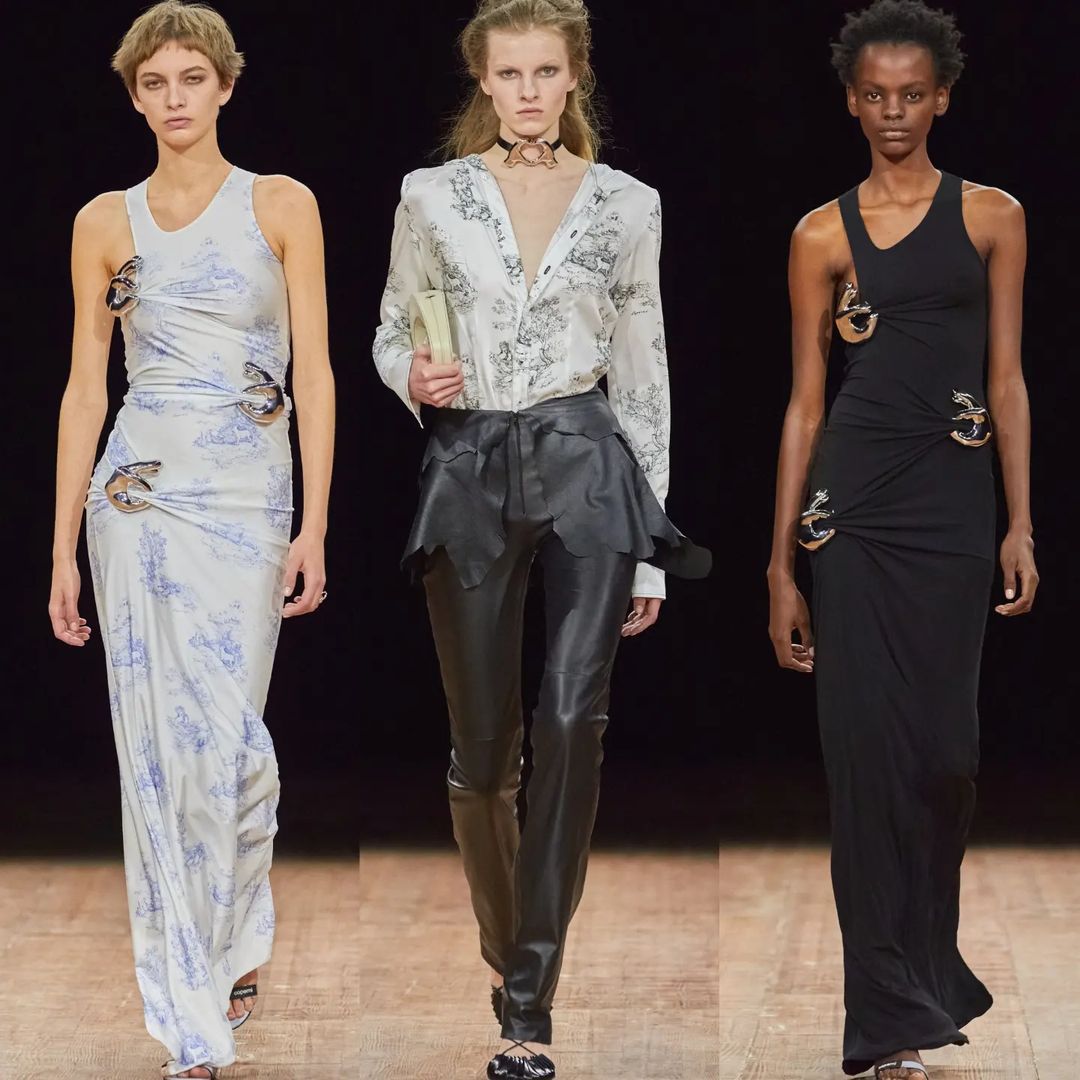 Coperni FW 2023 RTW Collection were everything beautiful as the fashion house released some its best designs which brought light to the stage. The fact that they didn't use overly bright colors is something to be applauded.
The way they mixed leather and sheer are something I can't seem to get over as the mixture is everything good.
Read Also: Gigi Hadid opened Versace Fall-Winter 2022[VIDEO]
The set included a loose underlying Red Riding Hood riff. Before seeing ensembles incorporating altered versions of Gustave Doré's illustration of the fable, with a robo-dog instead of the wolf, and leather trousers fringed in low-grade off-cut leather skirts, the models strolled out in inverted collar capelets in black and tweed. There was a shift toward emoji-inspired products, such as a real-life handbag shaped like the texting equivalent and gathered gowns snatched by grateful hands.
Rianne Van Rompaey appeared next, swathed in a blanket, to perform the important interaction with the one Spot carrying a robo-arm on top of its body. She and Spot locked eyes in a snake-charm eye lock before the arm withdrew and returned the blanket to her. Following this break, the emphasis switched to the more technologically driven, with a large shaggy coat in light reactive recycled nylon (the designers claimed 70% of the collection was recycled) and pieces involving human re-paintings of AI-generated pictures of The Wolf and The Lamb.
Read Also: Biography of American model Gigi Hadid: Career, love life, Awards
See full collection below;