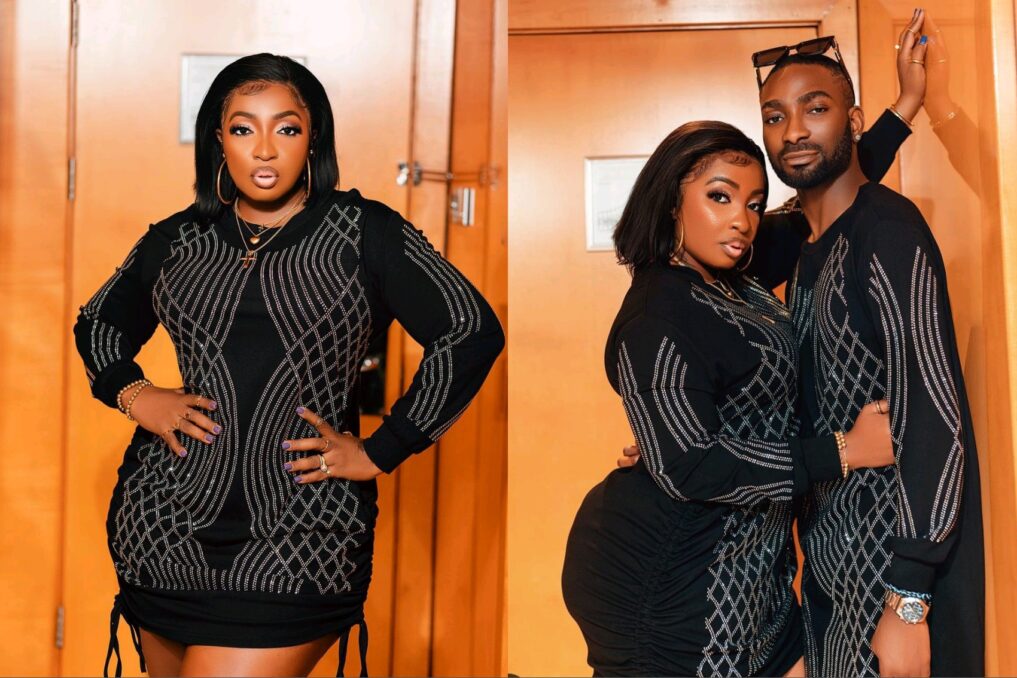 Nollywood actress, Anita Joseph, popularly called 'Mother Hen' has shared one of the little-known secrets of a happy marriage.
Taking to her Instagram page, she advised men to always listen to their wife's while noting they communication is key.
She wrote:
"COMMUNICATION is KEY MEN.

Always Listen to your Wives especially while making Decisions Yesss!! They might call you a weakling it's Fine. So far your Home is at Peace, theirs might be bu***ning

The 37-year-old had earlier shared a strong piece of advice with women. She took to her Instagram page to reveal that her husband (Fisayo Olagunju better known as MC Fish) never makes a choice without first consulting her. She emphasized that one small secret to a happy marriage is that he needs her advice on everything.
Anita further stressed the importance of having a spiritual connection with one's partner and advised single women to get ready.
Anita Joseph wrote:
"He was my Boyfriend before he became my husband.

"My husband never makes any Decision without asking me ist. He needs my Opinion in everything"

"And trust me it works perfectly. Do same I can't do a thing without telling my hubby.

"These are one of the lil secrets to a successful marriage" Spritual connection between you and your patner is very Important.

"For my sisters praying for a husband, have you prepared yourselves? Yours will be easy in JESUS Name Amen. Shallom Shallom Shallom"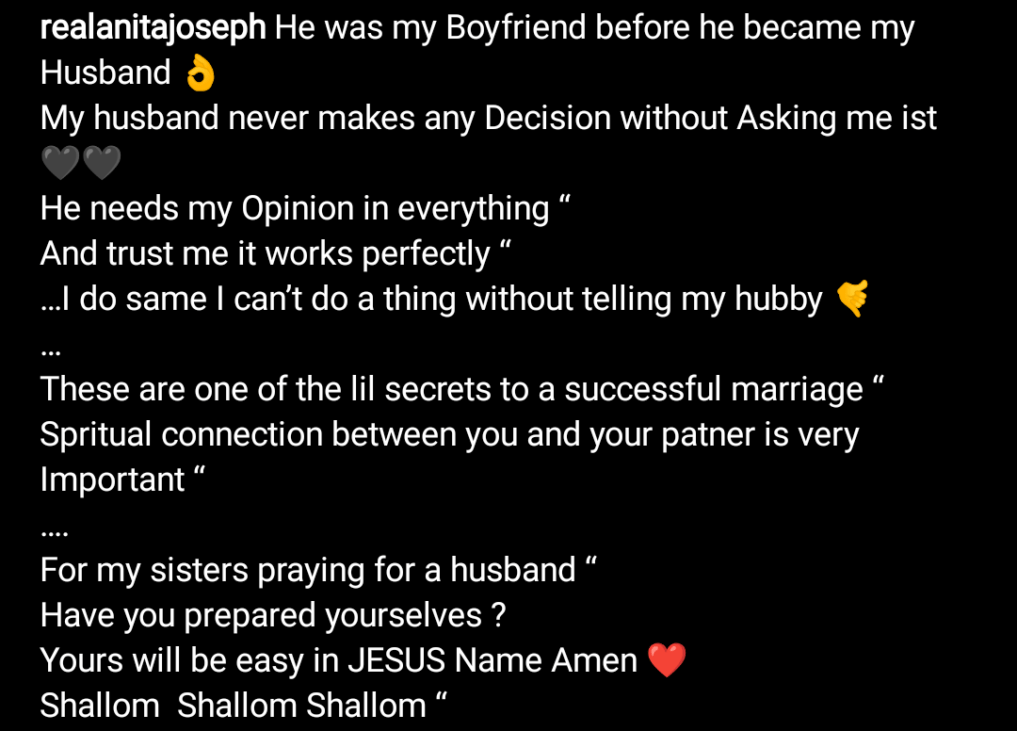 Read Also: