Coming2America Was Filmed At Rick Ross's Mega-Mansion In Georgia; Here Is How He Makes Money Off Of It.
Coming 2 America was filmed at Rick Ross' 235-acre mega-mansion in Georgia! 12 bedrooms, 21 bathrooms, with a separate 4,000 sq ft home. It is the largest single-family home in Georgia and has the largest domestic swimming pool in the U.S
Record executive Rick Ross is earning millions from his Georgia mansion. After buying the foreclosed property for approximately $5.8 million in 2014, he's been able to profit from movie production inquiries, visits, and activity. During an Instagram Live video, the rapper shared that the home was paying for itself.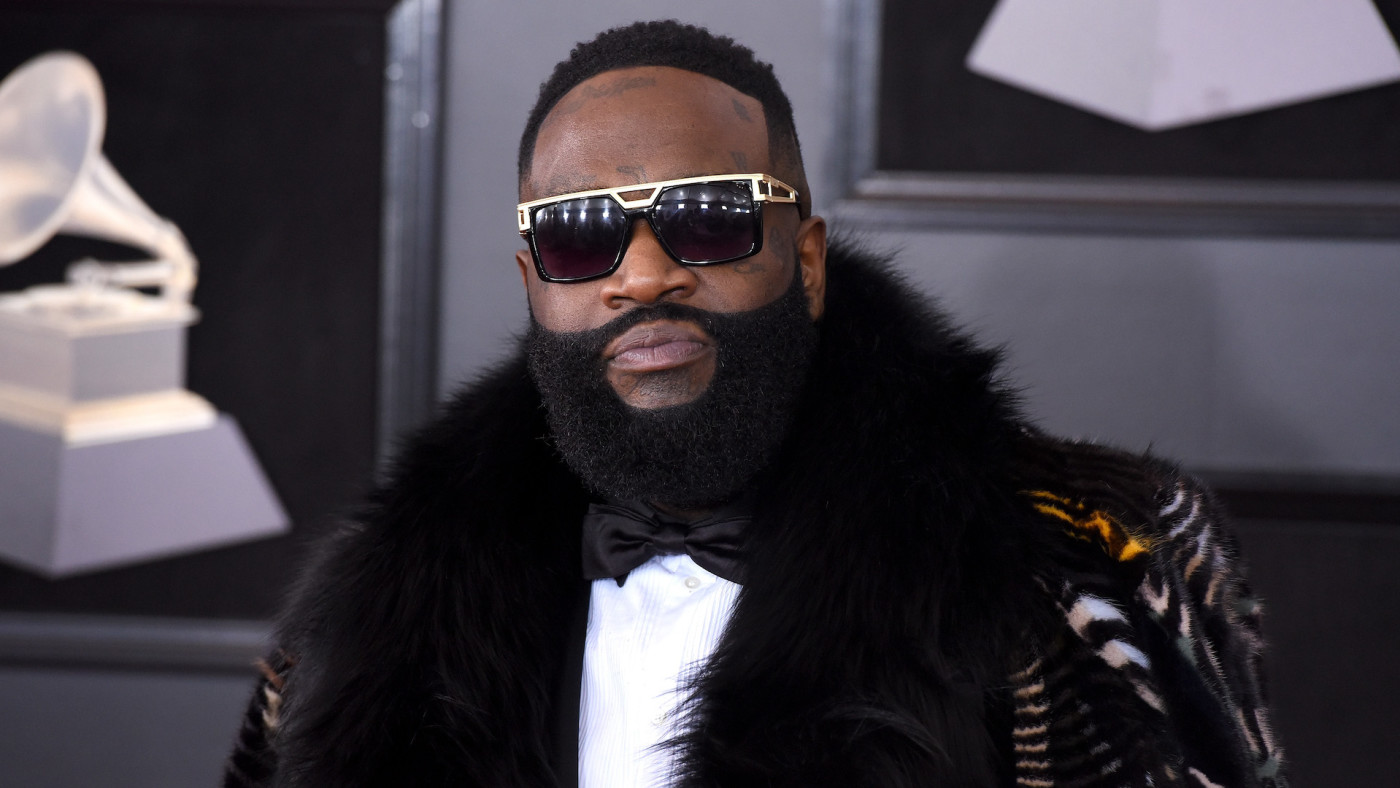 "What you see outside my door is a gathering of film producers and directors who possibly want to rent the estate for another film," Rick Ross shared on Instagram earlier this year. "As you all know, we have the Coming To America 2 that will be hitting the world in I believe March, which was filmed in this same estate."
He adds, "It's not free to come check out the estate. Twenty people are wanting to see it today, every day. What we do is charge people to come look at it, and there's still 18 people that want to come a day. So, welcome to the promised land."
How Ross Transformed His Mansion Into Million-Dollar Bids
Rick Ross opened the doors of his massive 54,000 square-foot Georgia mansion to the cast of the 'Coming 2 America' sequel. His 235-acre estate is considered to be the largest residence in the state of Georgia. Now, it's become an attractive location site for film producers and directors who want to pay for space.
Inside the Rick Ross Zamunda Mansion
There's no place quite like the Rick Ross mansion. That's why it was the perfect location for the Coming to America palace site for 'Zamunda'.
Located outside of Atlanta, the estate has 109 rooms. The property includes 12 bedrooms, 21 bathrooms, and a dining room that could host 100 guests.
The amenities are perfect for filmmakers who seek to showcase a lavish lifestyle. The estate includes a 135-seat theater, 350,000-gallon pool, bowling alley, and a boxing gym.
Built in 1994, the estate was originally the home of heavyweight champion Evander Holyfield. In 2012, Holyfield lost the home after failing to pay $14 million in debt payments. He had to sell to JPMorgan Chase at a public auction as part of foreclosure for $7.5 million, according to Daily Mail. In 2014, Ross was able to purchase the home at a discounted price.