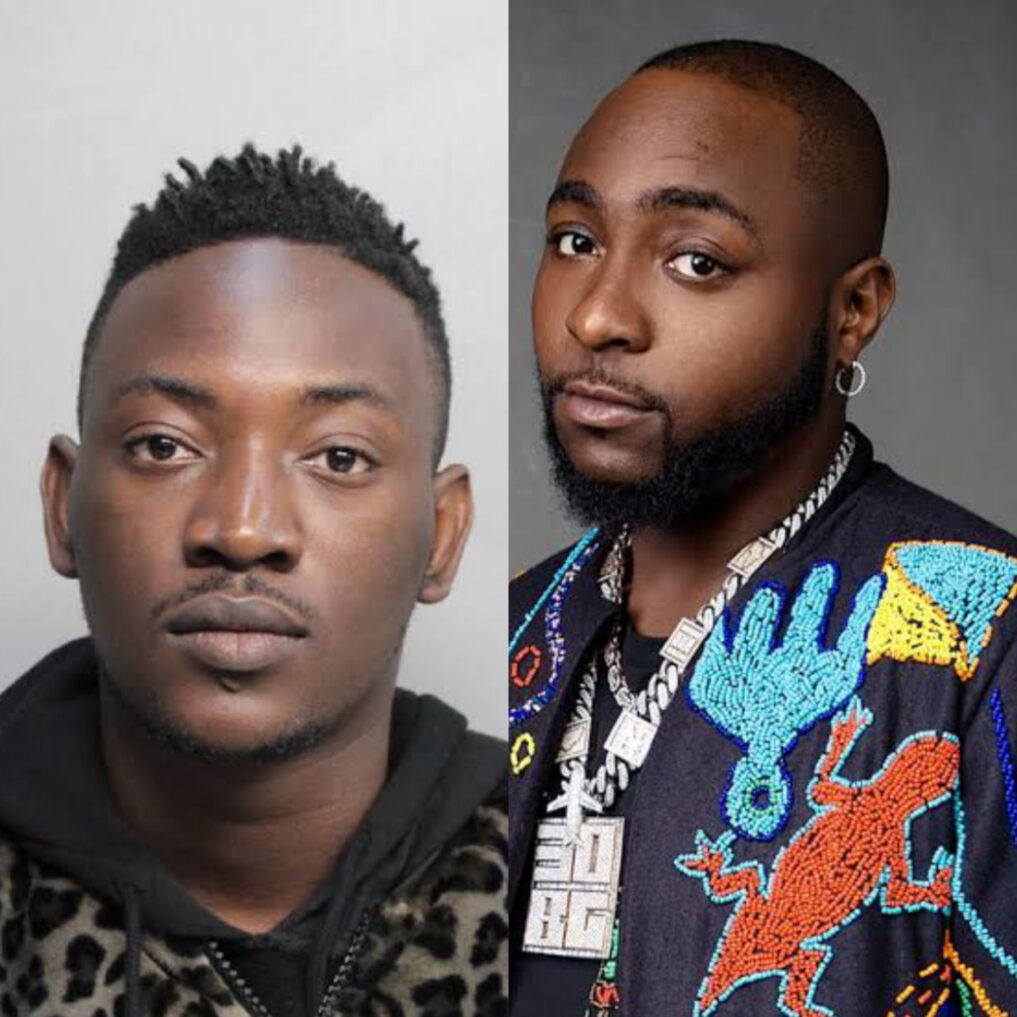 It is no news that singers write songs with and for colleagues in the music industry.
Drama however begins to ensue after a particular songwriter is not being paid when a song begins to make waves and make money for the original owner.
Read Also: Popular Nigerian transgender Noni Salma claps back at followers querying her over her skimpy outfit
In a shocking scenario, Nigerian singer and songwriter, Oyindamola Johnson Emmanuel, better known as Dammy Krane called out his colleague, Davido for allegedly owing him.
The singer whose career has taken a downturn took to Twitter to call out his colleagues who are owing him to pay up. Without hesitation, he tagged Davido and asked him to pay up for the song 'Pere' which they co-wrote. He also noted that he has tried to reach out to him without any response.
"All my rich guys wey Dey owe me money, today na Monday o, abi make we bring am come 'The Supreme High Twitter Court'.

"My Blooda @davido Run the check I don reach out to people over the years based on split sheet & outstanding, No response, we no gats Dey get this convo here".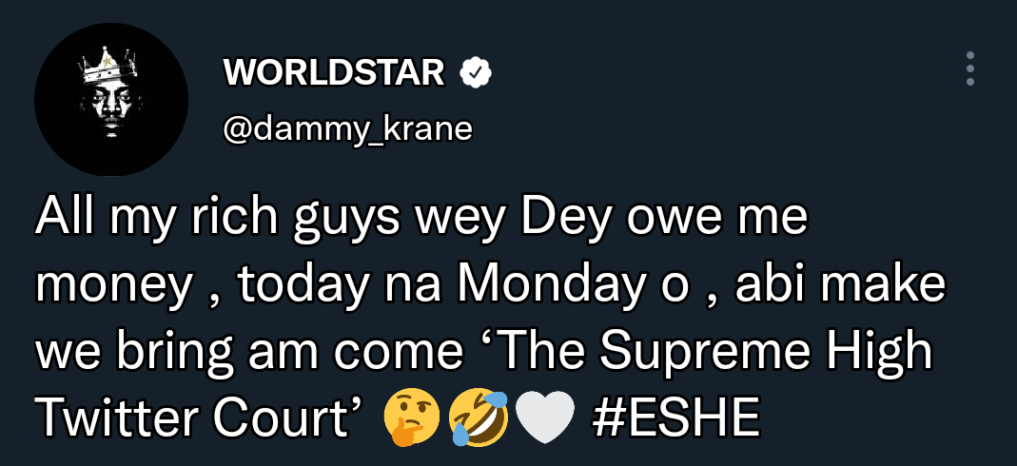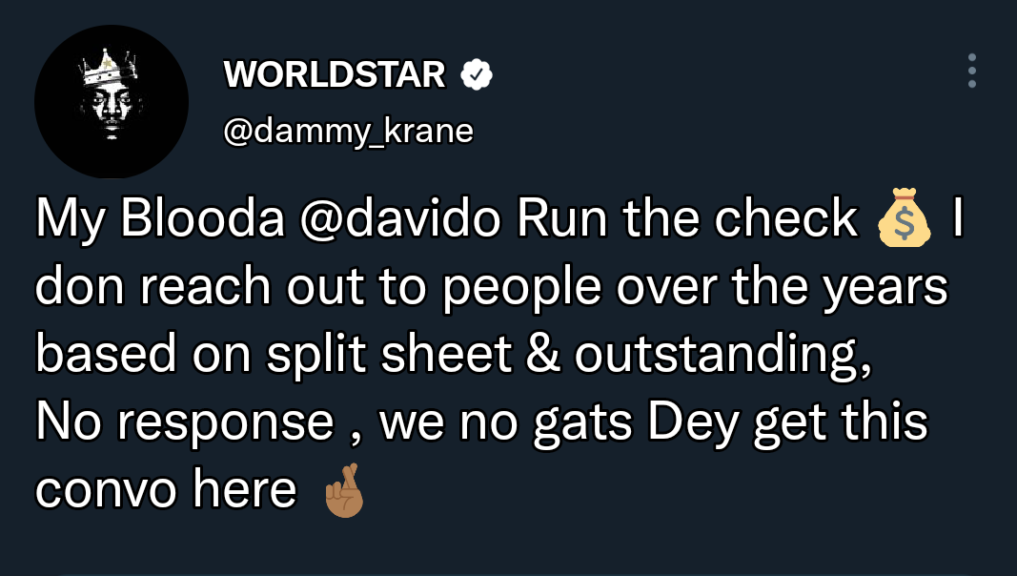 To back up his claim, Dammy Krane shared an old Twitter from Davido where he gave a shout-out to him.
"Shoutout @dammy_krane !! Co wrote the hook on 'PERE' with me !!

In response to all of Dammy Krane's tweets, Davido posted a picture of himself chewing on a ziplock bag of money with a laughing face emoji.
It is however shocking that Davido who is well known for his generosity and his slogan of "we rise by lifting others" can have a debt hanging over his neck.
Weeks back, Davido disclosed that his ultimate dream is to help his friends. He hopes to wake up and be able to credit his friends 1 million dollars.
He tweeted,
"One day I wanna be able to wake up and credit all my friends 1 million dollars…..e go happen".
Read Also: 'Wonderful' – Sylvester Stallone Shares Photo Holding Hands With Estranged Wife Amid Divorce