The Jean trouser are a very popular outfit in the fashion world. Hardly would you see a lady that doesn't have either a black or blue jean in her wardrobe. You can combine the Jean trouser with various outfits to give you a decent look. In this article, I will be taking you through some classy blouse designs to rock with your jean trouser.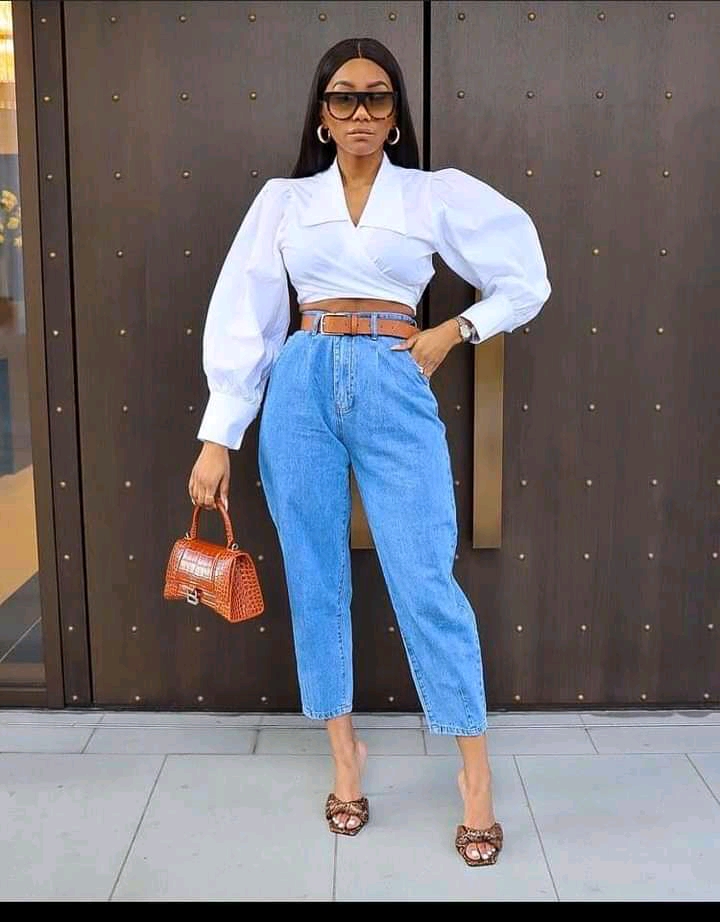 Read also: Trendy Ankara Blouse Inspirations For Ladies
One of the various ways of rocking out your jean trouser is to combine it with a nice blouse or top. However this blouse can be made from any type of fabric you want as long as it fits your body and is comfortable to wear. You can also style this look in different ways and the location you plan on going would determine how you will rock it.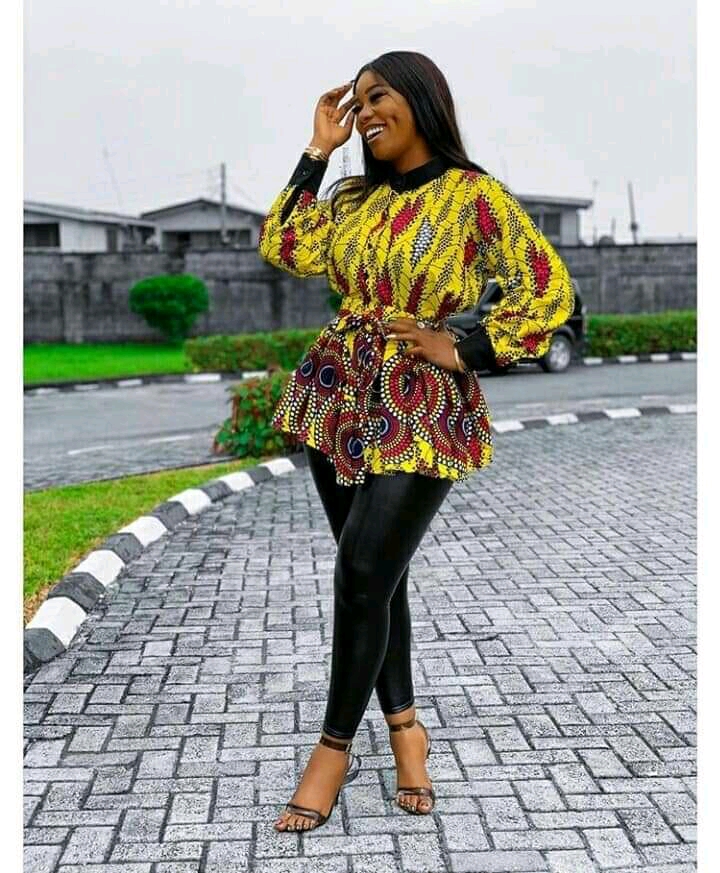 If you have a casual outing with your friends, you can wear the chiffon or Ankara blouse on your jean trouser and combine this look with a nice shoe and you are good to go. Also your dressing is incomplete without a nice and tidy hair.
Read also: 15 Ways To Rock Your Jean Trouser As A Lady
Below are some classy blouse design to rock with your jean trouser: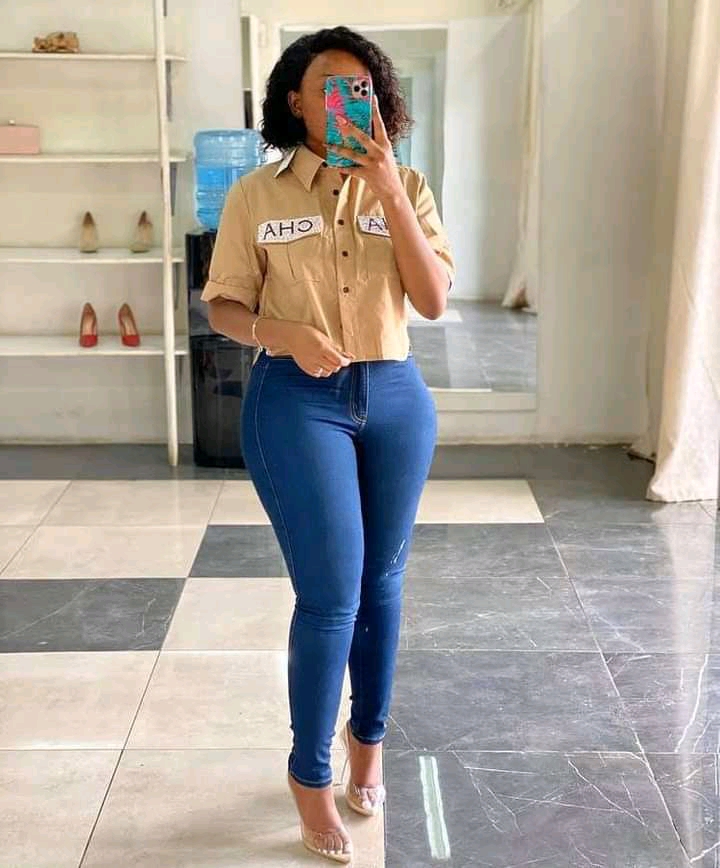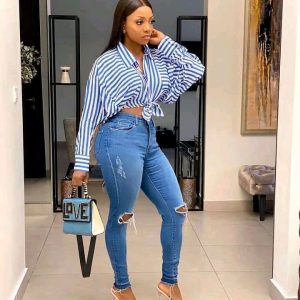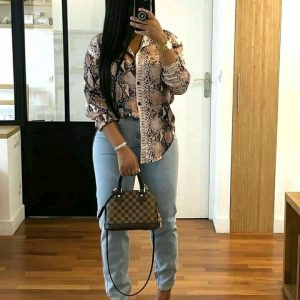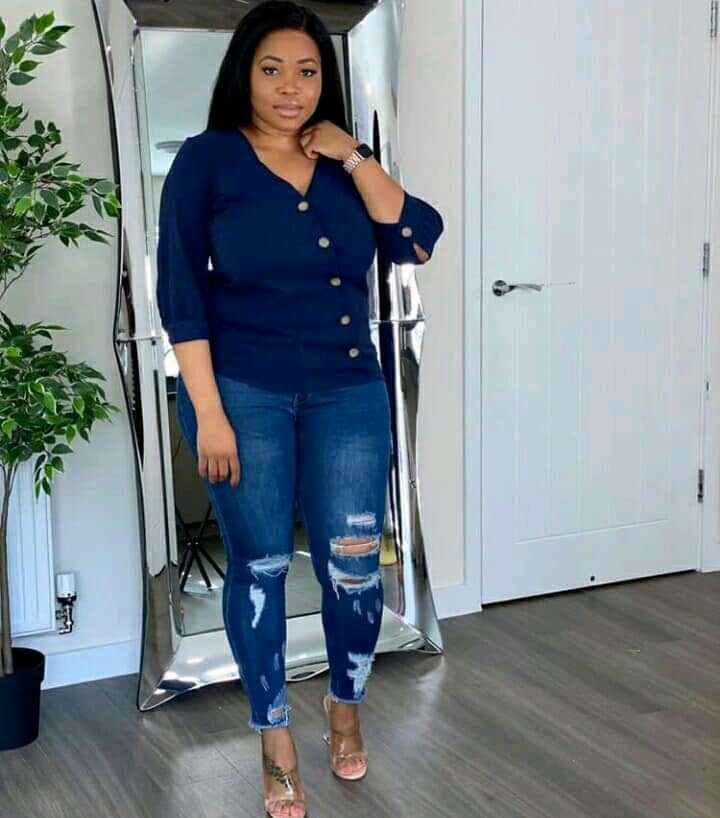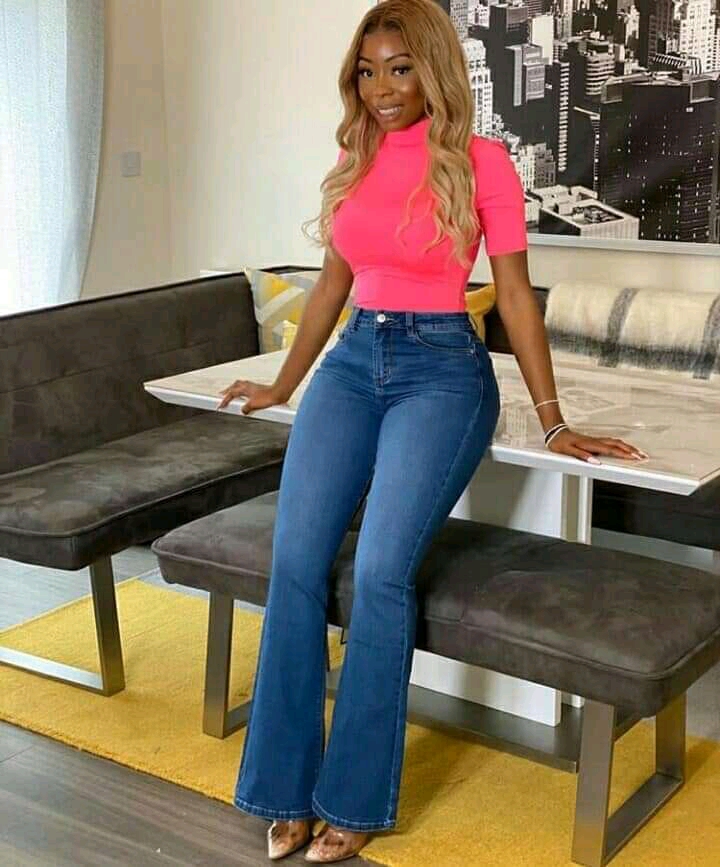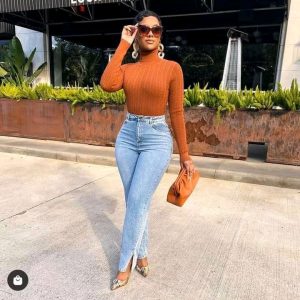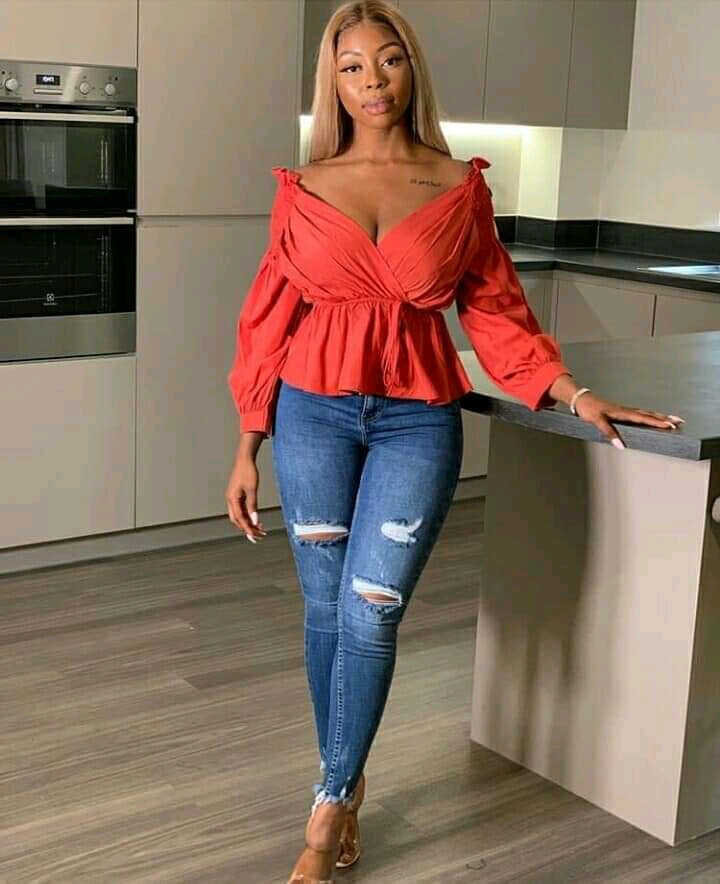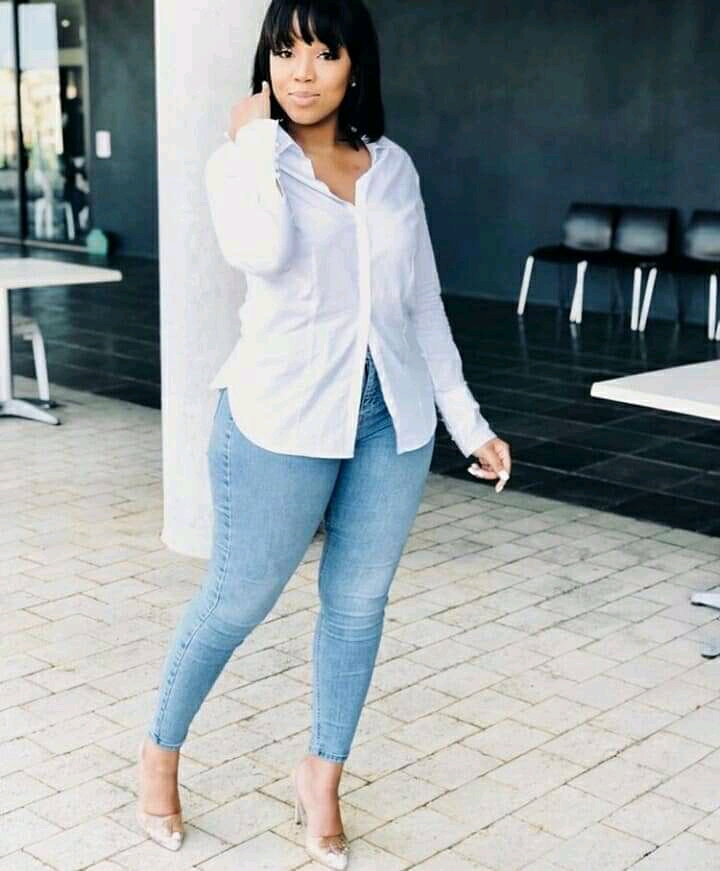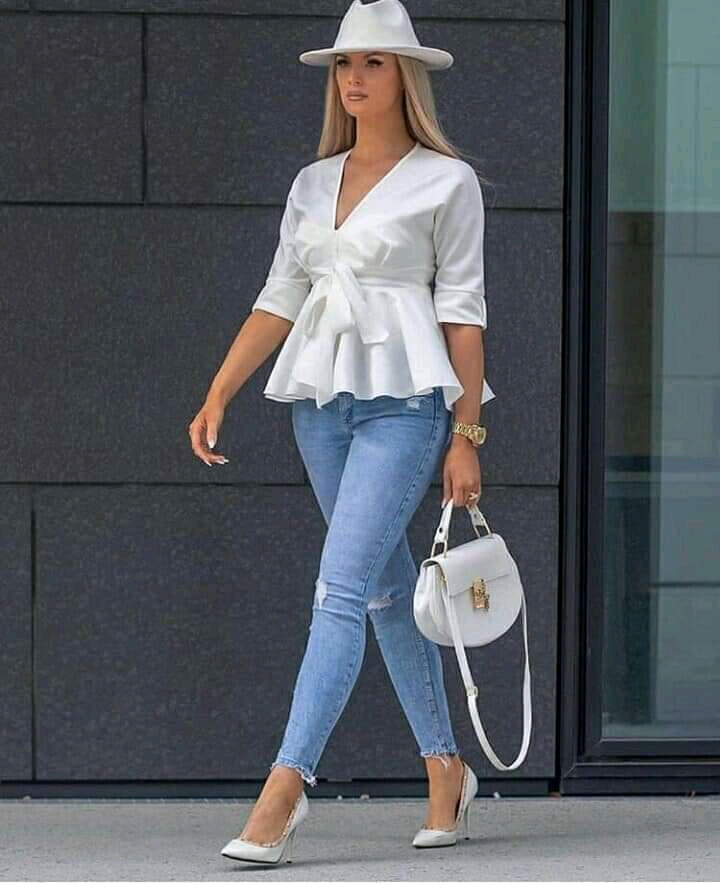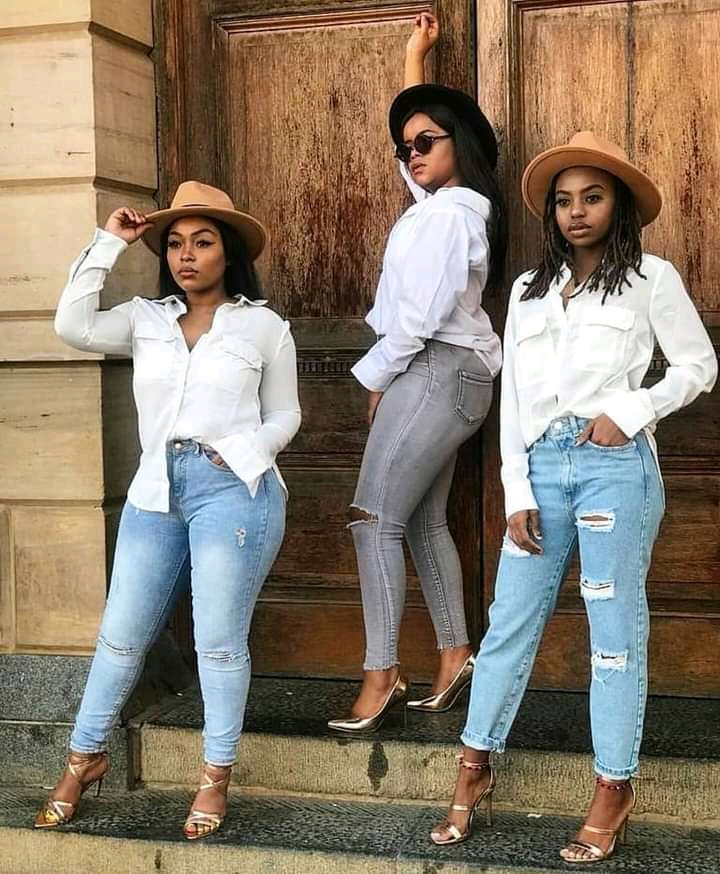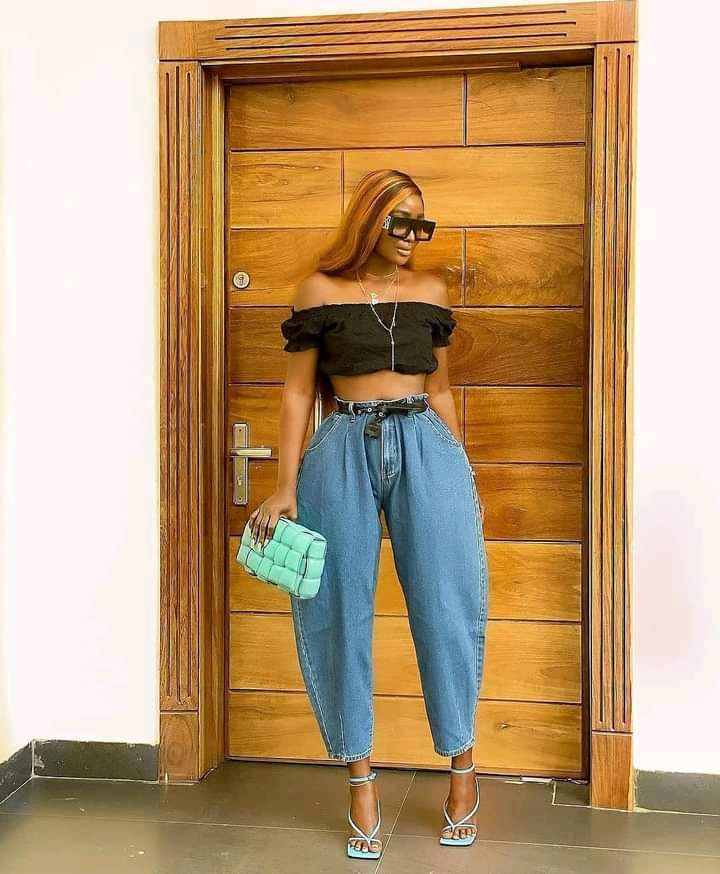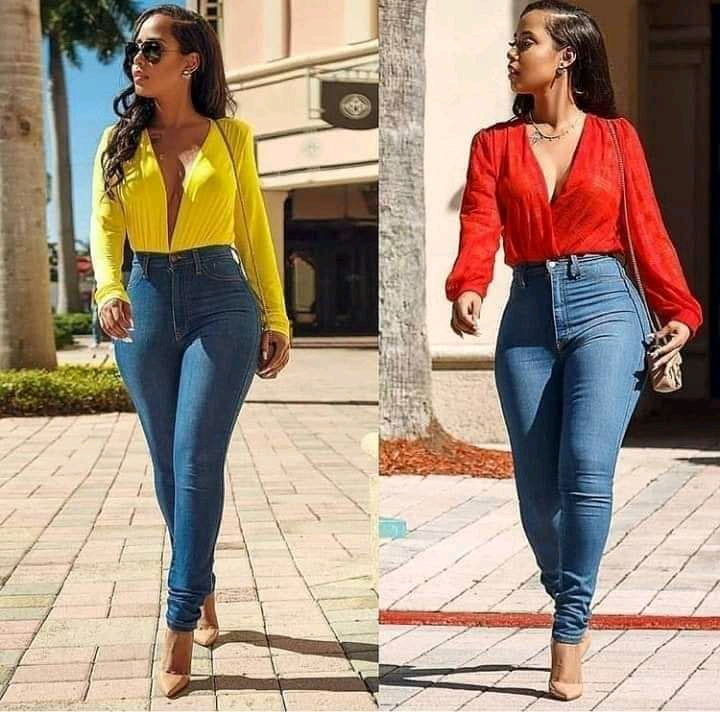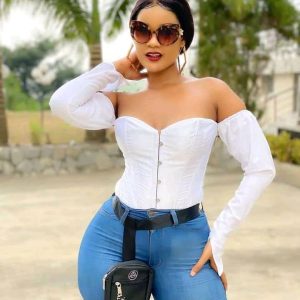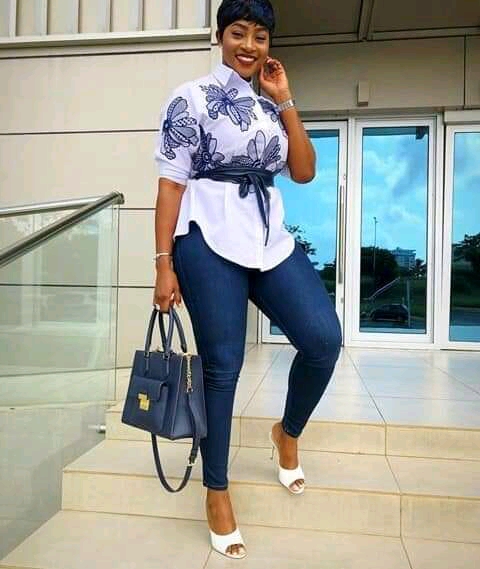 Photo credit: Real fashion style