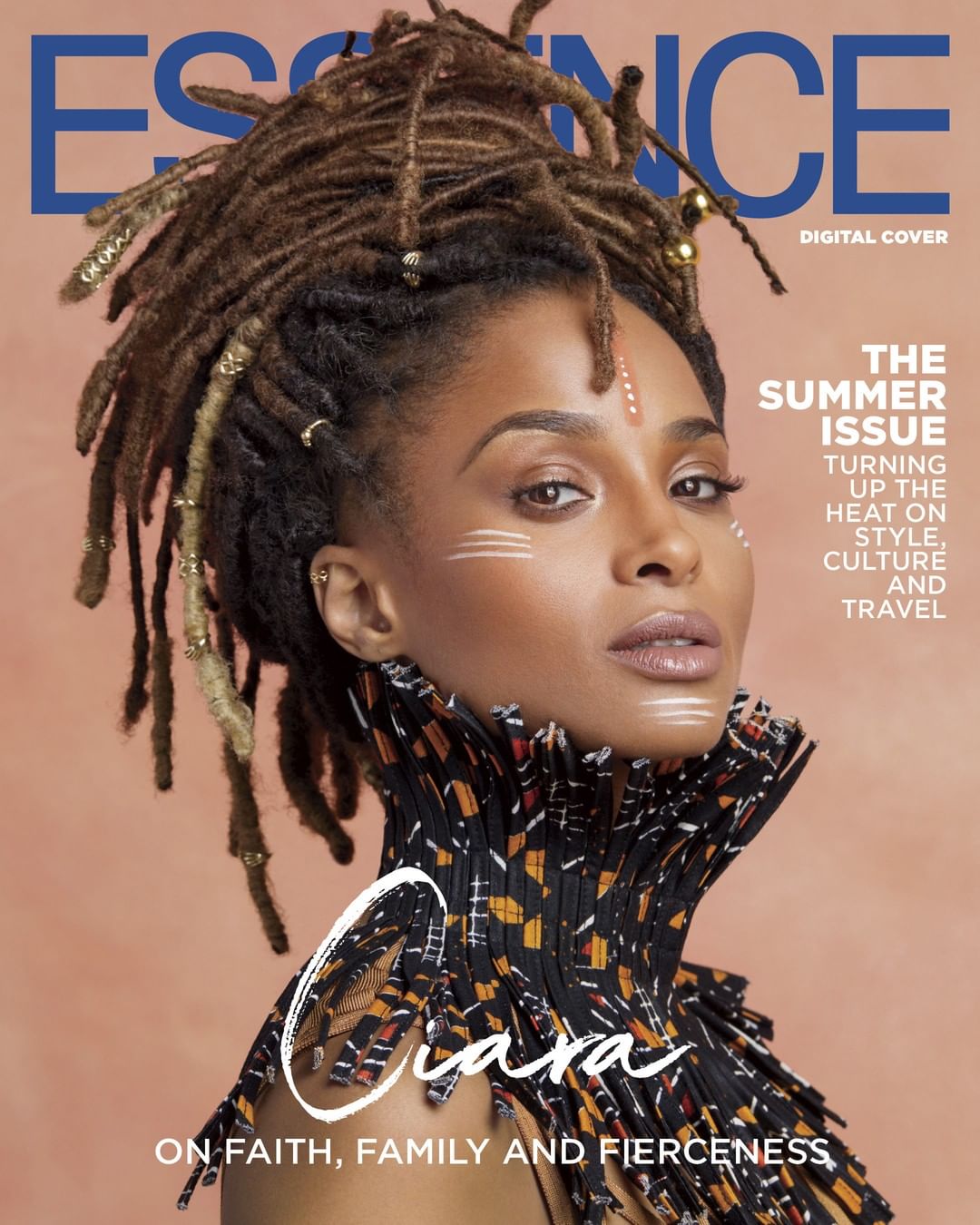 The summer edition of Essence features Ciara. After three years, so much has changed since her first appearance on the cover story of Essence 2016. Married to Seattle Sea-hawks quarterback Russell Wilson, Ciara disclosed everything "ultimately works itself out, if you believe".
The Grammy winner and mother of two reflects on changes and how much they have helped her become a better version of herself.
Faith she said has always been a guide, carrying her "through every challenge and triumph"
There's a kind of joy she feels engendered by owning her own destiny. In June, Ciara concluded a four-day course at Harvard Business School. This was after the launch of her Beauty Marks Entertainment, from which her current album "Beauty Marks" was released.
On her next level plans, Ciara said "I'm trying to keep getting better, make health-conscious decisions and be the best mom and wife I can be."
She continued: "No matter how much success you have, I believe there's always an opportunity to grow and learn something new. And I'm keeping my sexy up too."