This Is Us star Chrissy Metz, who battled body image problems for years, says it was "convenient" to book a role for a character who is made to lose weight.

On This Is Us, Metz's character, Kate nixes the idea of elective gastric bypass surgery and opts to join a weight loss camp instead. The actress had said last fall that when she got the part, she was told her character slims down. In January, she denied rumors she had gotten gastric bypass surgery.

"I think it's a coincidence that I booked—well, maybe not a coincidence—that I booked a role that's so similar to who I am and when that was obviously posed to me as, maybe this character's going to be on a weight loss journey, I was like, 'Oh! That's convenient. Okay! I could do that too,'" Metz, 36, said on The Wendy Williams Show Friday.
"But I'm also at the place where I accept myself for who I am so I now can get to the place I want to be," she added.
Metz said she was a lot like Kate when she was younger, before she was secure with who she is and "really knew that our bodies don't define us—they just happen to be our vessels."

"Kate was me probably about nine years ago, when I first moved to L.A. and so of course I have similarities," she said. "But there are a lot of differences as well."
On This Is Us, Kate's fiancé supports her through her personal struggle.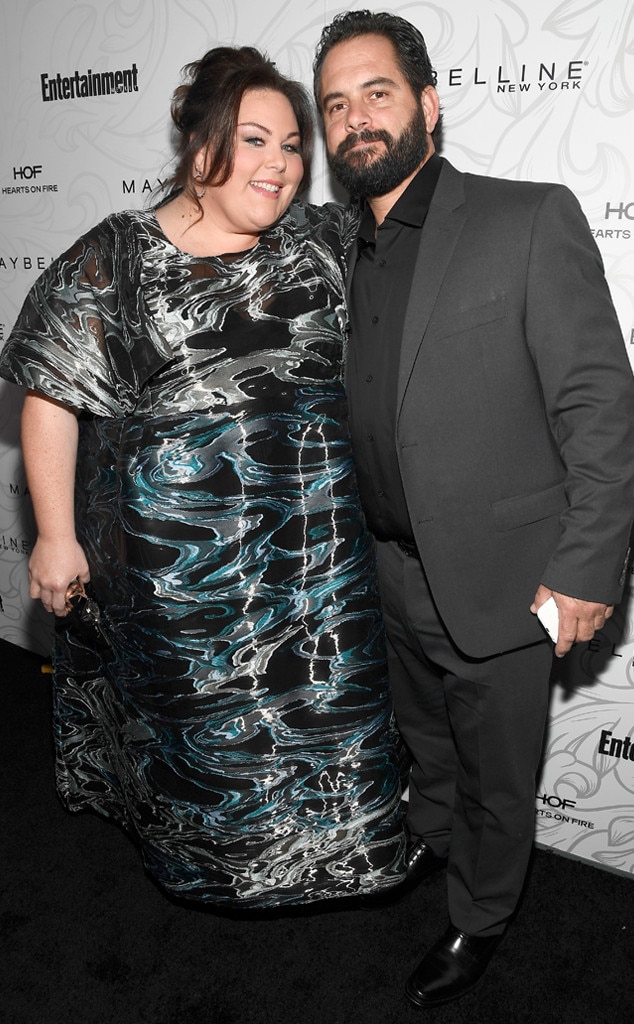 During her interview, Metz talked about her real-life boyfriend 
Josh Stancil
, who works as cameraman on the NBC show. The two have been dating for five months and made their public debut at a pre-
2017 SAG Awards
party in January.
"I kind of made the [first] move," the actress told Williams. "He was eating [with the crew]—I talk to everyone, 'cause I love people, like I don't care what you do, we're all the same, we just have different jobs—so I was like,' Oh my God, he's really cute,' so I said, 'Slow down, you're gonna choke on your food!' and he starts cracking up and I was like, 'Why did I just say that? Why did I just say that?"

"So we just started chatting and it was like instant," she said.
Meanwhile, some awkwardness was expected on the set of This Is Us, as Metz's boyfriend was still working behind the camera as she filmed her scenes, including intimate scenes with her onscreen fiancé, played by Chris Sullivan.

"Initially, I was like, 'This is gonna be weird,' and then he was fine with it and then there was a really big kissing scene Chris and I did," Metz said. "And he was like, 'I didn't like that.' He's like, 'Truth be told…that wasn't my favorite thing' and I'm like, 'Well…' and he was like, 'And why did she have you kiss him 12 times?' And I was like, 'We just had to get the right shot.' So it's not his favorite thing."