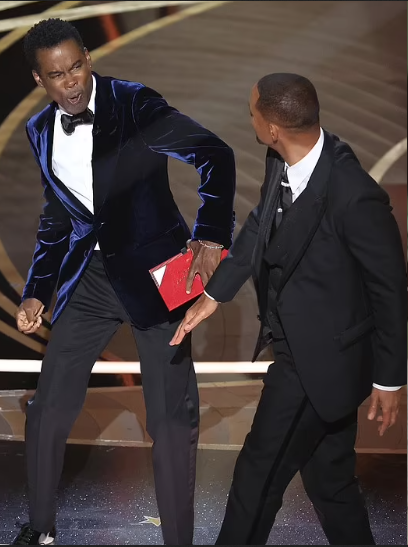 Will Smith might have to wait a little longer as Chris Rock reportedly has 'no plans' to reach out to him after he publicly apologized for slapping him at the Oscars Academy Awards.
Glamsquad recalls that the Fresh Prince of Bel-Air star apologized to Rock in a video and noted that the last four months to 'work' on himself after the incident in March.
READ ALSO: Glam Look Of The Day: Jackie Appiah Serves Glam in a Yellow Outfit
Smith further revealed that reached out to Chris, but the message he got was that he's not ready to talk when he is, he will reach out. See the video here.
However, a source told ET Online that Rock isn't currently ready to rekindle a friendship and said that Will's apology was simply a bid to repair his public image.
"Jada has also been pushing Will to apologize because it has become this really dark cloud over her Red Table Talk series," the insider said, adding that Will "never wanted to" apologize to Chris but knew the public had been waiting for "any mention of that moment."
Rock, who was hosting the Academy Awards show back in March, joked that Smith's wife Jada looked like 'G.I. Jane' because of her baldness, and not knowing that the actress suffers from alopecia.
Will stormed the stage and slapped Rock after fuming: 'Keep my wife's name out of your f*****g mouth.'
Smith's apology video has more than 3 million views on YouTube.
READ ALSO: Photos: Jennifer Lopez And Ben Affleck's Marriage Certificate Released Following Their Glamorous Wedding