Chelsea boots: the crown of a gentleman's class.
As 21st century men would say, 'shoes are an important dressing accessory that can make or break a look. In acquiring shoes, one must think quality, not quantity, because the old adage is true that says 'one's shoes are first things people notice about them at at first appearance, as your shoes basically qualify your whole look. And the Chelsea boots afford you both the classic and casual style in one shoe.
These ankle high unisex boots' current name is thought to have stem from Chelsea (as is the name implies) due to it's up scaled popularity in that region in the '50s and '60s when mods, the Beatles and the likes of them rocked the shoe style.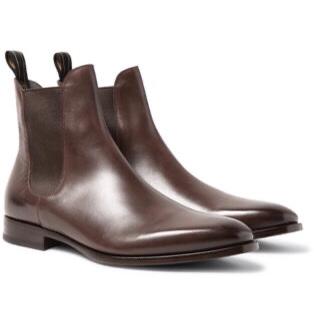 After your simple trainers, Chelsea boots should be next to get. According to Wikipedia, 'they are close fitting, ankle high boots with an elastic side panel. They often have a leather loop or fabric tape to enable the boot to easily be pulled on.
These classic boots are a quintessential wardrobe item for every stylish gent. From cool suede, to classic leather options, they make an excellent choice in your coming out.
The leather Chelsea boots make good for looking smart and can easily pass as a dress shoe with polished outfits. It can be partnered with a suit for a more formal and stoic look.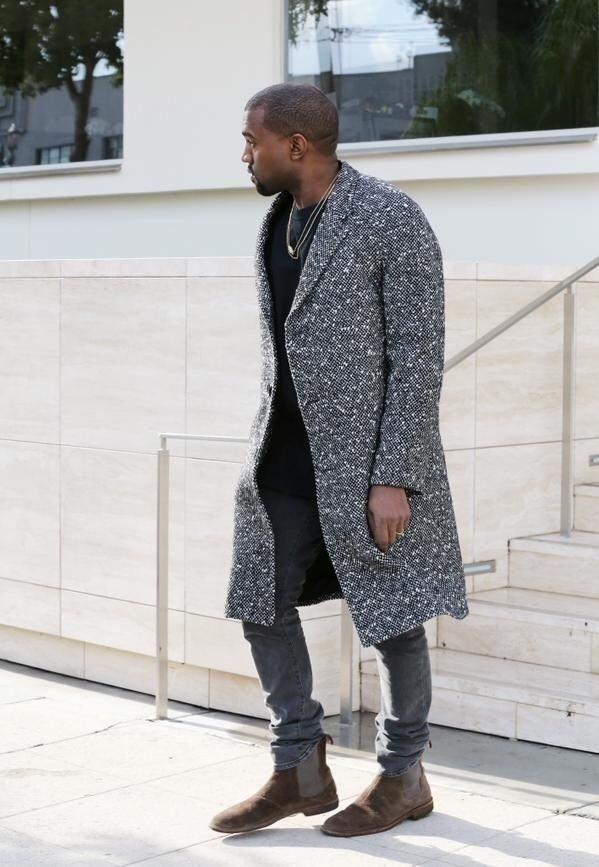 A man seen in a suit with Chelsea boots passes as an A-type confident gentleman. The suede Chelsea boots delivers a softer and more casual look.
It can more easily blend into outfits with a relaxed aesthetic.
This versatile pair of boots is easy to style as it is timeless. There is bound to be a style that suits any one's personal style or preference.
One must understand that to attain a flawless stride, they need to be a perfect fit because unlike other boots, and regular shoes that can be laced up tighter when loose, Chelseas come without laces.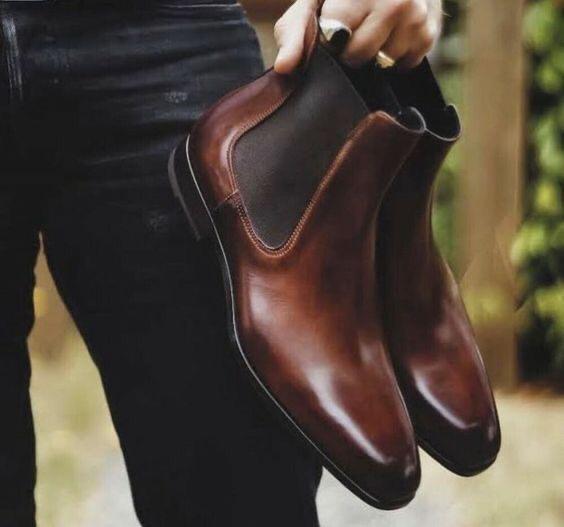 When wearing a Chelsea boot, remember to let the leg of your trouser sit just over the top of your boots or fold (turn up) the leg of your pants just over the top still, for a more casual effect and also to coat your suede material boots with water resistant spray to maintain their sharpness in any weather.
Either way, these boots do not seem to be going out of style any time soon.