An upgrade on the short, immaculately groomed milky nude nail, the "virgin manicure" was pioneered by Kiev's MVK salon – and is now being sported by in-the-know beauty editors.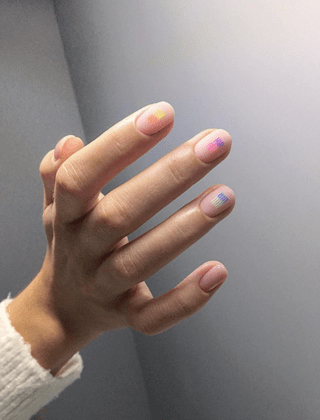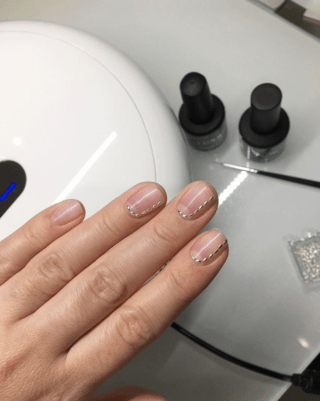 The "virgin manicure" is a nail trend that's so mesmerizing to look at, you might find yourself in an Instagram scrolling hole when you discover the designs being created by MVK, a Kiev nail salon.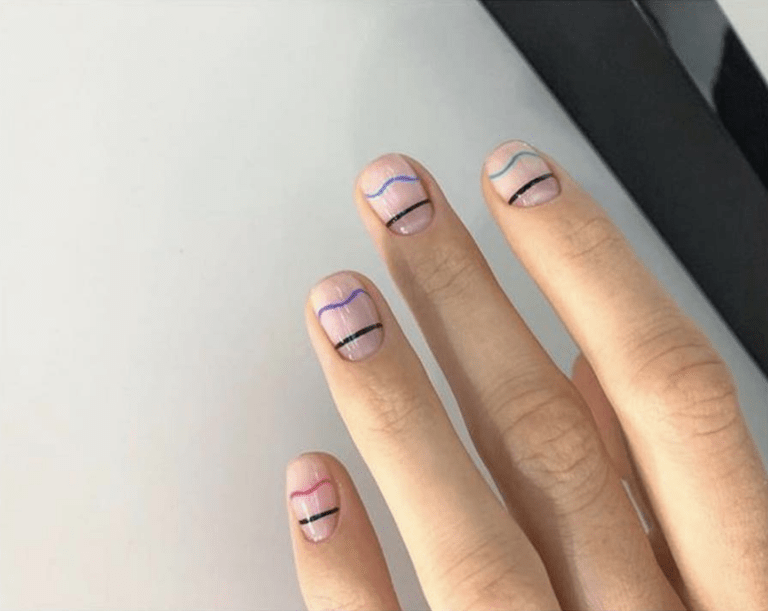 The simple, clever and graphic nail art that MVK creates is opening up nail art to even the most dedicated minimalist thanks to the subtle designs. From clear nails with a matte base and fine, graphic black lines, to short, milky nude and exquisitely groomed nails with a subtle neon detail, MVK has nailed a seriously addictive nail aesthetic.
Despite the simplistic take, the designs seem to be endless, making it the nail art option that really does offer something for everyone.