With her latest single 'Dem Say' climbing music charts, pop star Lola Savage chats with us, sharing what her typical day is like, her personal style and philosophy on life.
–          How do you usually start your day?
I start it off with a prayer mostly…or sometimes I just get into singing mode. (Lol)
–          Do you have a daily routine?
Not really. Different day, different tasks; except if u mean bathing, brushing my teeth and keeping a 3 course meal. (Lol), now that's a daily "must do".
–          How do you balance work with personal life?
Honestly, I can't really explain that. For me it just happens. My personal life includes part of my work life, and vice versa. I just live life as it comes.
–          How would you describe your personal style?
I try not to get too flamboyant with the things I wear and even in my mannerisms. I try and keep a cool vibe so I don't taint my "swag". I really love vintage. So my style is a little ol' skool with a pinch of something modern. Simplicity but standing out.
–          What's your theory on looking & feeling good?
My opinion is simply being yourself at all times and wearing your self-confidence extremely well both internally and externally.
–          Any particular eating habits that you're religious to?
None really…but if I must say I'm a sweet tooth and so I  love for the things I eat to be sweet or I just won't eat it at all.  I have an acquired taste. It's a little weird, but that's just me. (laughs)
–          Are you an exercise junkie?  If not, how do you keep fit?
Oh, I'm actually not a exercise junky, though I need to be. Being fit is different to being in good shape. I stay fit regardless of what I eat, but ask me to run a mile, I'll turn u down in a half a second.
–          What's your beauty regime?
Cleansing and using the right products to do it. Working out, eating right and most importantly, just being a good person at heart.
–           What do you think sets you apart from anyone else in your industry?
Well…I'm just me. My name is Lola Savage. I'm in this industry to mimic no one but be me.  Honestly, I don't know them on that type of level to start setting myself apart. Lol I just love music. It's what I love to do.
–           What's your Philosophy on Life?
All we can do is take life as it comes. We may fight for apples but get plums.  At the end of the day, we have no choice but to be content with what we get out of it. Life is a short story of us written by our Ruler, and our individual purposes in it are different. In all things, we must stay prayerful, but believe in ourselves while up against anything we want to achieve. Having an attitude of rationality, patience, composure, and calm in the presence of troubles or annoyances, and keeping a positive mind will help us get through it as well.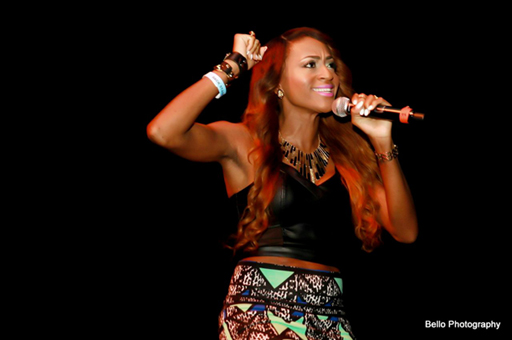 Related articles across the web