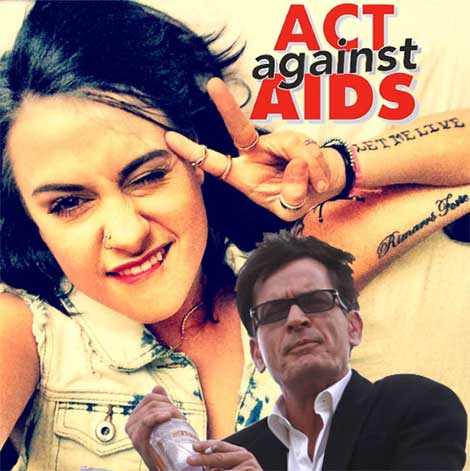 A lady named Kali Hanks is allegedly calling out Charlie Sheen for purposely spreading the deadly virus HIV due to his reckless sexual trysts.
According to HSK.com, Kali who was also an on-again, off-again girlfriend of Nicholas Chiassan – who is confirmed to be Charlie Sheen's former drug dealer, Claims that Charlie is reckless in his lifestyle and has decided not to disclose his status with sex partners before getting down with them and infectin them with HIV.
According HSK, an insider within Charlie's camp also allegedly revealed Charlie's HIV status being the reason why Rihanna refused to take a picture with his girlfriend a few months back.
"Rihanna didn't want to take a picture with Charlie Sheen because she heard about him being HIV positive…and she didn't want to get caught up in the hoopla when the shit hits the fan."
Related articles across the web