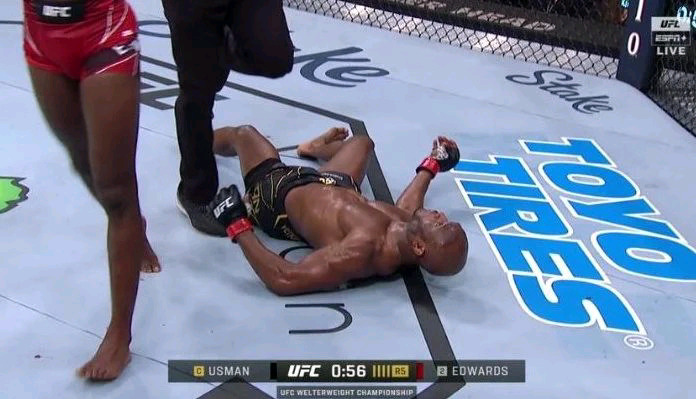 World-famous Nigerian mixed martial artist, Kamaru Usman has finally broken his silence since he lost his title to Leon Edwards on Sunday morning.
Read Also: "I can go n*de in a movie" – Actress, Angela Eguavoen reveals her truth
The Nigerian nightmare was knocked out, shocking the crowd and viewers.
However, the Jamaican-born British fighter, who had previously lost to Usman, exacted revenge by hitting a brutal kick that, with just seconds remaining in their five-bout fight, sent Usman crashing to the ground.
Read Also: "Do not loose you for anyone" – Korra Obidi dishes advise to women
After the game, Usman tweeted:
"CHAMPS F$CK UP SOMETIMES… BUT WE BOUNCE BACK AND COME WITH VENGEANCE!!"
Usman was winning 3-1 after the fourth round and only needed to avoid a knockout to retain his title and match MMA Greatest of All Time Anderson Silva with six successive title defences.