It appears the up and coming marriage of popular Nigerian celebrities, Alex Ekubo, and his woman, Fancy Acholonu, might not come to pass.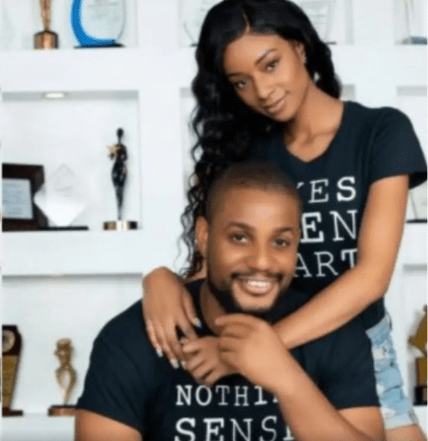 This news comes just three months before their long-awaited wedding, which Alex Ekubo's fans and coworkers have promised will be the most talked-about wedding of the year.
Many people have thought that the star and his fiancee are planning a stunt. Unfollowing one's spouse on social media is still frequently thought to signify the end of a relationship or a sign of turmoil.
The joint Instagram profile designed for their wedding was also deleted in the midst of their breakup, sparking suspicion among their supporters and lovers.
Alex Ekubo broke many hearts when he announced his wedding date with his fiancee Fancy Acholonu in May of this year.
He made the statement just a week after announcing his engagement to her. The traditional wedding will take place in Imo state on November 21, 2021, while the white wedding will take place in Lagos on November 27, 2021, according to Alex.
Nigerians have however taken to social media to react to the speculated breakup. See some reactions below:
One Instagram user wrote, "Nawa ooo. Stop posting your love stories on IG. Do it low key."
Another user wrote, "Monitoring spiritsss how do you guys always know?? Lol i pray its nothing IJN Amen "
A Vanessa wrote, "It's fake I'm sure.. It's just for attention for something cooking according to Medlin boss"
One Nene Kusi wrote, "Na prank, they will still get marry, love lives with them"