This show has got everybody talking. Nigeria's favorite Celebrity Fashion show has begun airing on DSTV and Startimes Cable Networks. You don't want to miss this because it is the fun rebranded edition of Glamsquad Tv Show. They brought in some new additions to the Squad in new lively presenters who would kill for fashion and more buzz.
Glamsquad is a fashion TV show which spotlights Celebrity Fashion in regards to lifestyle and trends. Everyday a Celebrity Guest Host joins the house and together they go through the journey of Fashion, Events, Red Carpet and Celebrity social media glam in an funny analytical undertone you would love.
If you haven't watched Glamsquad on Tv before; you would love it, and If you watched Season 1 on Stv you would love this one a lot better.
Tune in to Africa Magic Showcase on Channel 151 at 2pm Daily and NTA Entertainment on Startimes channel 105. Mnet Showcase are really having a go at it as they have three viewings of the show each week day so be sure to check your decoder info for when to catch up on this phenomenom.
Glamsquad Hosts
We now have three new host on glamsquad, they are Denola Grey, Vanessa Abdullahi and Shade Ladipo. Each host brings some excitement to the show by infusing their unique personality. Never knew fashion could be so much fun.
Our presenters for this season are;
Latasha Ngwube is a fashion and style consultant and seasoned Fashion journalist. She used to be an editor for Thisday style and a contributing editor for Allure magazine and now is the Editor of pride magazine. Latasha is well informed in fashion, blunt, direct and spares no prisoners. We all love her.
Vanessa Abdullahi also known as "Ladyvee" is a multi talented media personality with a proven track record, having presented a wide variety of programmes including lifestyle, factual entertainment, hosting red carpets, gospel and more recently a tele-shopping show "ShopNaija" on EbonyLife TV. She is instantly recognized by her soft spoken voice, warm personality, winning smile and friendly style.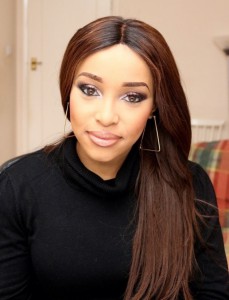 Shade Ladipo has an electrifying personality and represents the everyday Lagos girl. Shade is a reputable voice in fashion commentary but she can get so witty sometimes you could get cracked up. She is one of new hosts this season and she comes to the show with smoking guns so watch out. Shade Ladipo is the co-host of The Grapevine on Smooth 98.1 FM, Independent TV Producer and a Travel Entrepreneur.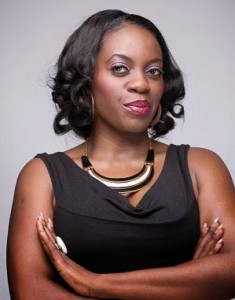 Denola Grey is a fashion enthusiast and a blogger on men's fashion and lifestyle. He studied Media Business in college, Worked in fashion PR in New York City briefly and is now carving a niche for himself in the Nigerian fashion world. Denola also is a new Glamsquad presenter and brings a lot of fun to the house. Ladies love him because he is handsome and sophisticated.