For Pre-fall 2023, Creative director, Director Wes Gordon gave it his all in the production of Carolina Herrera collection.
That was Gordon's starting point for the collection's many floral prints, be they on a georgette evening dress as fluid and fluttery as a slip or on a tightly gathered strapless cocktail number backed with black stretch crepe for an hourglass fit.
He paired different florals top to bottom and threw in contrasting flower print belts and shoes, too—"if they're bright and bold enough, it works," he said. Hearts were a recurring motif, as well, both in print form and as sculptural details including the draped taffeta hearts inset into the bodices of a pair of party dresses.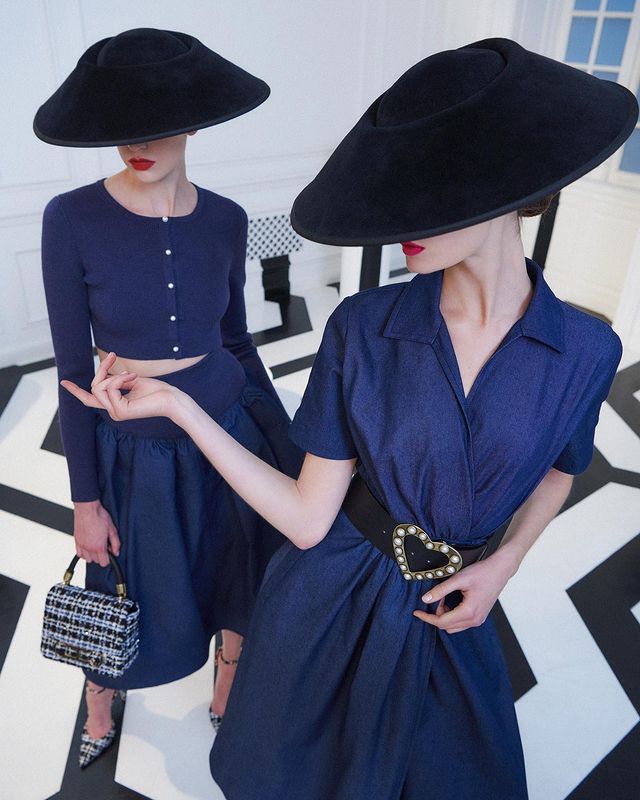 Gordon prefers the appearance of a sheath in a single solid hue, such as dark denim or olive gabardine, which would nearly qualify as minimal if not for its shape-enhancing cut.
However, this collection tended to be flashy more often than not—for divas of all kinds. A strapless jumpsuit fit for Cher with tiered gazar ruffles spilling down the calves is available, and (going back in time) an operatic evening gown with a whittled underskirt coming out from behind a flowering over skirt is also available.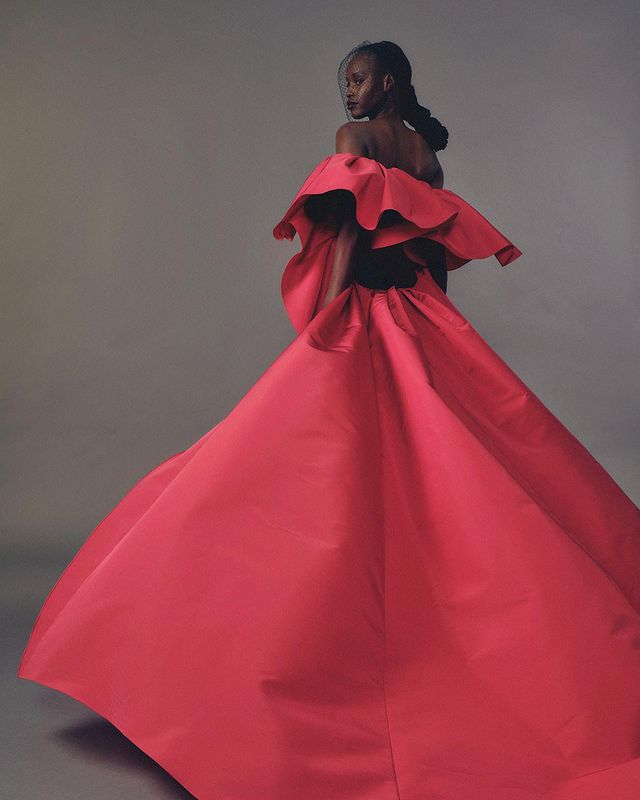 I hope someone wears this to her wedding, he continued, displaying a white tulle pouf adorned with silver paillettes in the shape of hearts. Are there any willing brides out there?
See full collection below;