Cardi B, an American rapper, gave her husband and colleague, Offset, a whopping $2 million for his birthday.
Cardi handed him the gift in front of his family and friends at his birthday celebration yesterday night, Dec. 21, in Los Angeles.
"So babe, this is my birthday to you," Cardi says. "I know you got a lot of business ventures coming in 2022, so let's get it. Bring out the birthday cake!" But, instead of a birthday cake, someone brought out a giant cheque made out to Offset.
https://www.instagram.com/_u/lindaikejiblogofficial/?utm_source=ig_embed&ig_rid=3c160649-6ba0-4eda-bd44-8dc655410dcb&ig_mid=746F1769-D8D4-4308-8F8E-AFA4128DD61E
READ ALSO:Cardi B buys new home in New York (Photos)
She also joked with her friends about not meeting her for money after that because she didn't have any.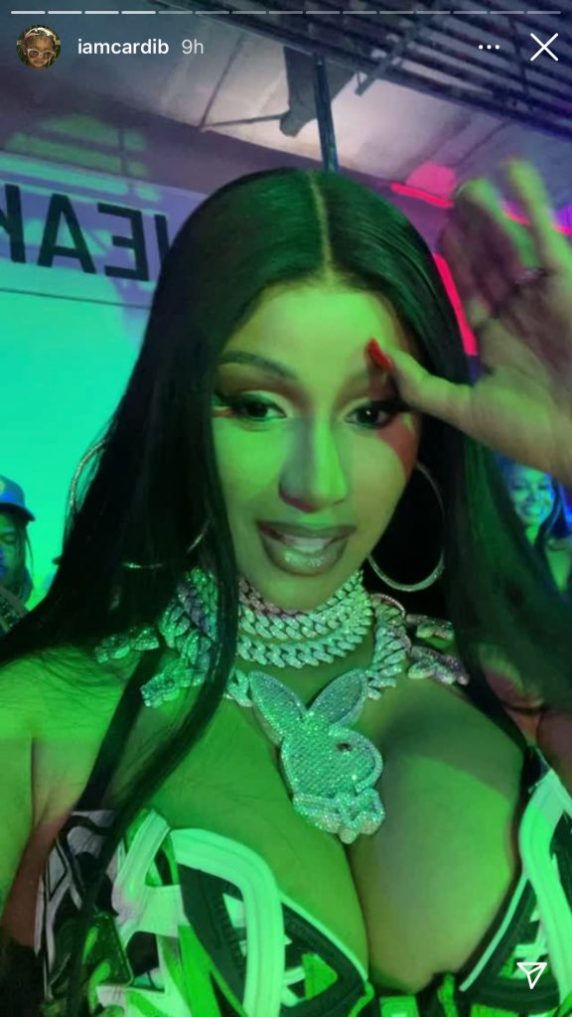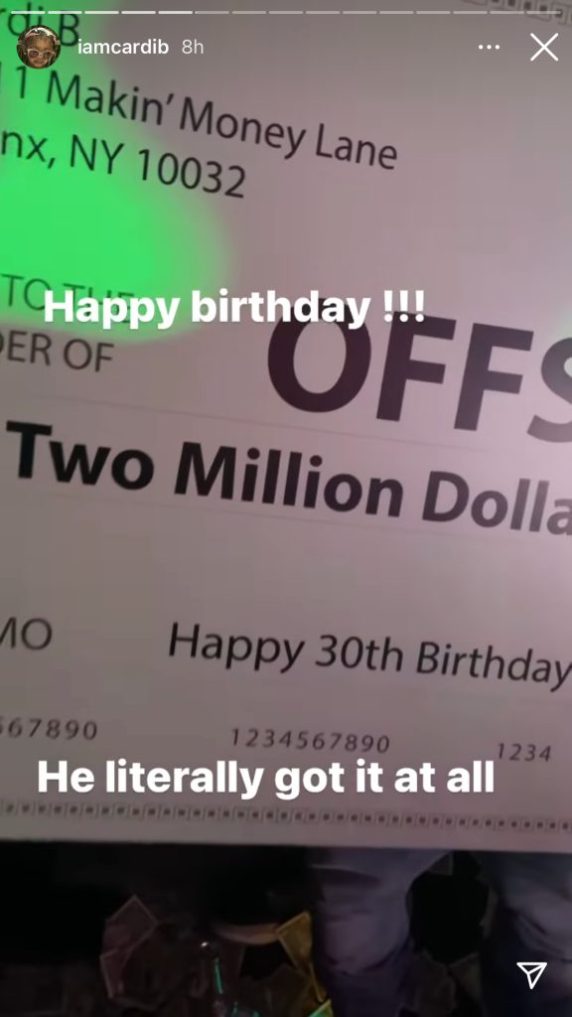 Cardi B uploaded a video of Offset holding the check in one of her Stories. Who could blame him for not being able to stop smiling and waving the massive cheque? "Happy birthday!!!" she captioned the video. He literally got everything."
The Migos rapper, who turned 30 on December 14, also shared a gift from Popeyes as well as signed Nike sneakers from Lakers superstar LeBron James on Instagram. To commemorate the occasion, the signed sneakers were accompanied by a $200 bottle of tequila that was also engraved.
Among the guests on the night were French Montana, Quavo, The Game, and even Kanye West, who reportedly dropped by briefly to drop off a gift.
READ ALSO: All the fashion attires Cardi B rocked as she hosts the 2021 American Music Awards