Grammy award winning singer, Burna Boy has critized Wizkid FC, fans base of singer, Wizkid for allegedly sharing false Instastory posts from ex-lover Stefflon Don and US Rapper, Offset.
On August 6, several Twitter users who are apparently part of Wizkid's fandom began to circulate the allegedly questionable Instastory post from Offset and Stefflon Don.
Read Also: Singer, Mr Eazi bags double Grammy award certification
Offset bemoaned Wizkid's charge in the tweet, saying he chose Burna Boy instead since Burna Boy was more affordable.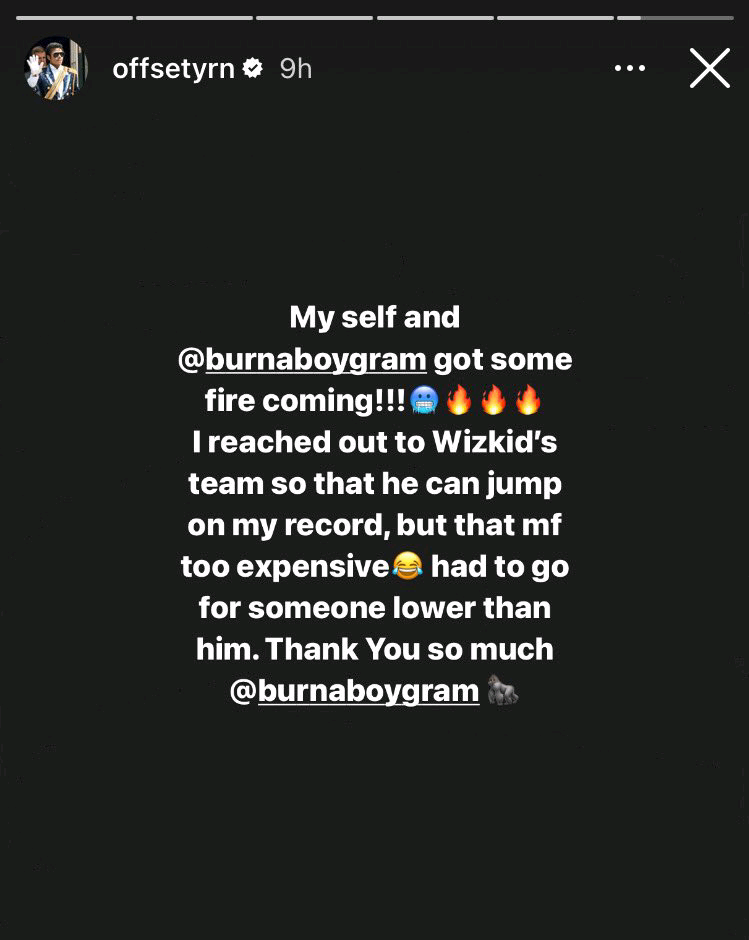 While Stefflon claimed that the Nigerian singer is impotent in another post.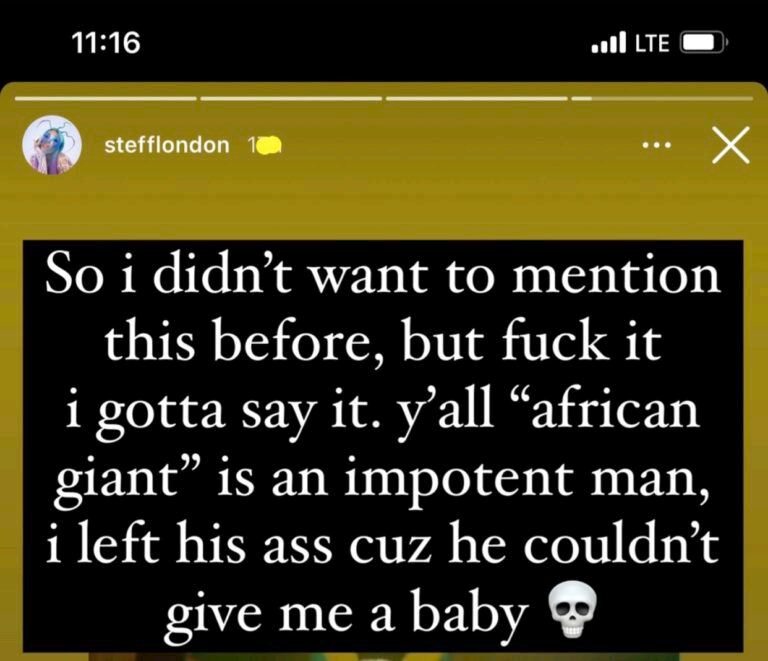 This allegations are obviously not sitting well with the African Giant as he has blown hot.
He tweeted;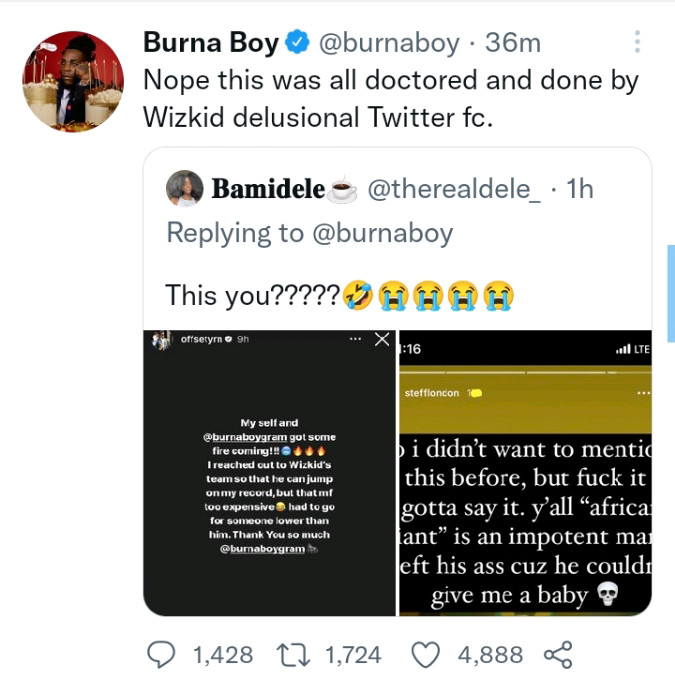 He added;
"It is very possible that FC doctored this one too just now. But if this is true don't support this rubbish. You can bant but don't play with peoples Family or money. And most importantly DON'T drag us backwards by lying to the world about our true conditions as African people."