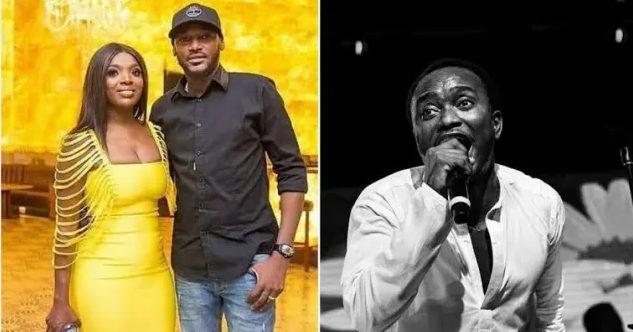 The internet was set ablaze days ago after singer, Brymo, called out his colleague, Innocent Idibia, better known as 2Face.
Glam Squad Magazine recalls that Brymo accused 2face of sending thugs to beat him up for allegedly sleeping with his "Wife".
Before now, we all thought the wife he meant was Annie Ididbia.
Charming Magazine has alleged that their is another 'wife' in the picture. According to them, the said wife was a baby mama. Read their post below:
"According to our sources, 2face Idibia allegedly secretly married one of his baby mamas without the knowledge of his wife, Annie.
He (2face) accused Brymo of sleeping with the said baby mama-turned-wife, Brymo thought he was referring to his 'WIFE', Annie.
He also accused Brymo of telling Annie about his continued secret s3x life with the baby mama turned wife.
Brymo decided to confront 2face before Annie. 2 face allegedly used thugs to beat him up, so Annie wouldn't know he went ahead to marry another woman."
View this post on Instagram