Popular american singer Britney Spears took to her Instagram page on Thursday, September 30, 2021, where she shared the unclad photos.
"Playing in the Pacific never hurt anybody 😉💋🙊 !!!! Pssss no photo edits … the tub curves 😂😂😬😬 !!!" she captioned the photos.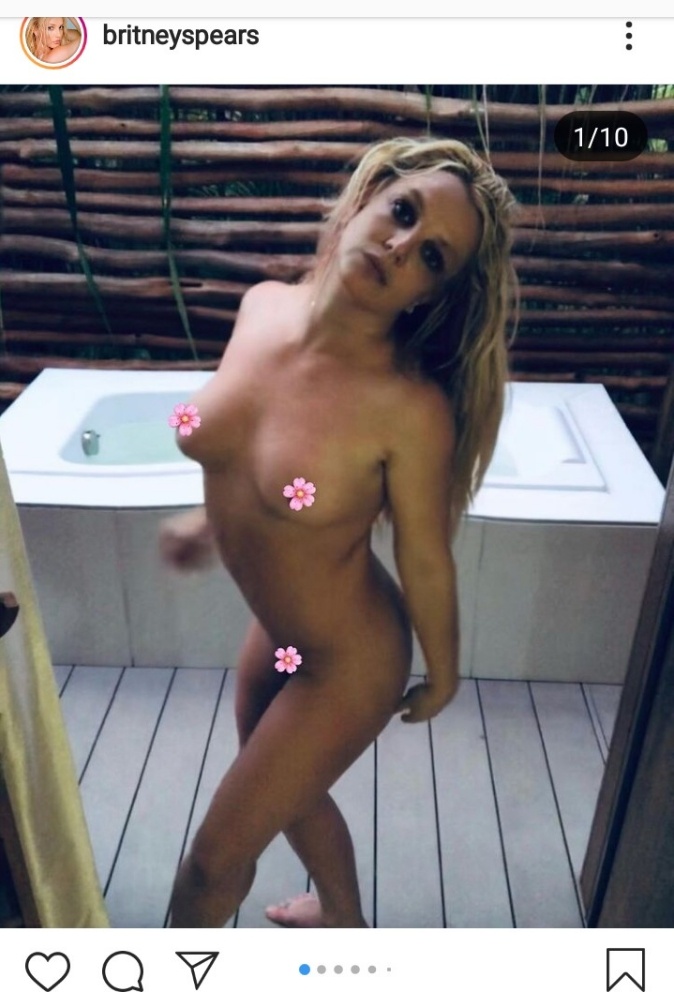 The music star's photos came on the heels of her court victory.
A judge had suspended her father Jamie Spears, from her conservatorship after 16 years.
According to the judge it was in Britney's best interest to immediately remove her father as the conservator of her estate.
Afterwards the Star took to her Instagram nudes of herself  on a secluded beach, rocking bright red bikini bottoms and covering her breasts with her hands.