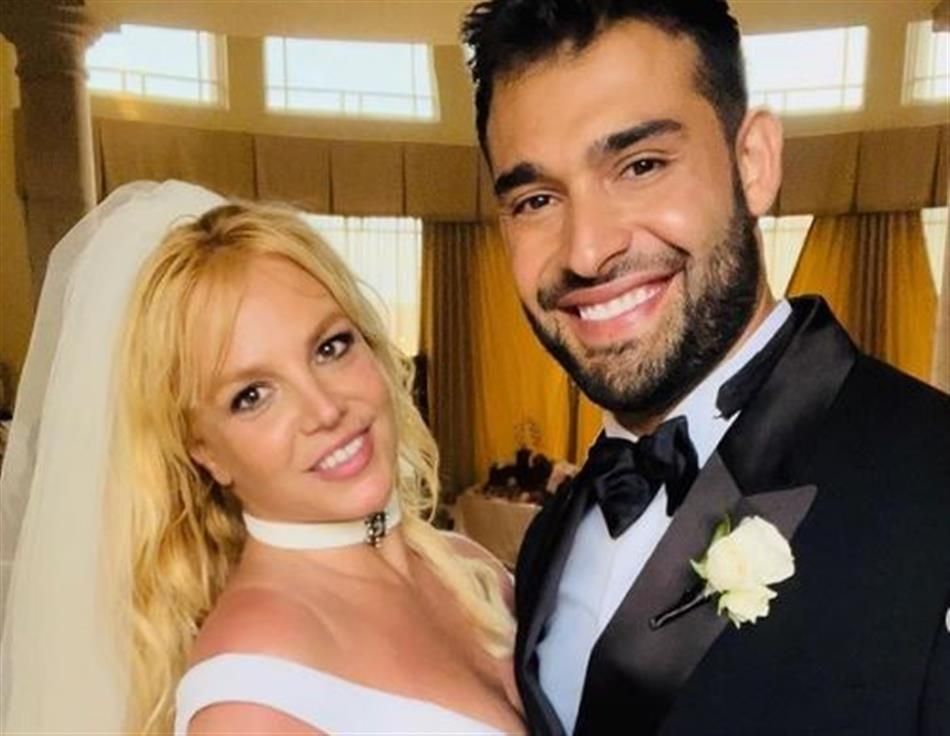 Hollywood actress and singer, Britney Spears has been granted a restraining order against her first husband, Jason Alexander after he crashed her wedding with Sam Asghari who she wedded on Thurday 9th, June 2022.
The pop star's former flame, who she was married to for 55 hours before their annulment in 2004, was arrested last Thursday after live-streaming the incident. He managed to slip past security and straight into her multi-million mansion while holding a knife at the time of the incident.
Read Also: Latest bodycon Ankara dress styles for ladies
After prosecutors in Ventura County charged Jason with felony stalking, violence, trespassing, and vandalism, the restraining order was issued.
At his arraignment on Monday, June 13, Jason, who has been ordered not to contact Britney, pleaded not guilty. After being captured trespassing at Spears' L.A. home, the judge ordered him to surrender any firearms and added a felony stalking conviction to Alexander's record. According to the article, his bail has been set at $100,000.
Read Also: Britney Spears shares unclad Instagram post
Alexander was taken into custody by the Ventura Country Sheriff's Department that day after making his way into the residence and then confronting security on the premises.
"I confirm a subject by the name of Jason Alexander was arrested for an outstanding warrant," the Ventura County Sheriff's Office told Us Weekly at the time.