Most of the times during a fashion week, most people pay attention on only the clothes displayed but not the fashion accessories However, I will be dropping a short list of the best accessories displayed by Stella McCartney during the Paris Fashion Week.
Read Also: Lookbook: Victoria Beckham Spring Summer 2023 Ready to Wear Collection
Stella McCartney refers to her products as "vegetarian". When she does, she means that none of them contain any leather, skins, fur, or feathers. Her accessories and bags are all at least 70% handcrafted and are fashioned from a combination of organic and synthetic fibers with vegetable coatings.
 Chain Trimmed Bags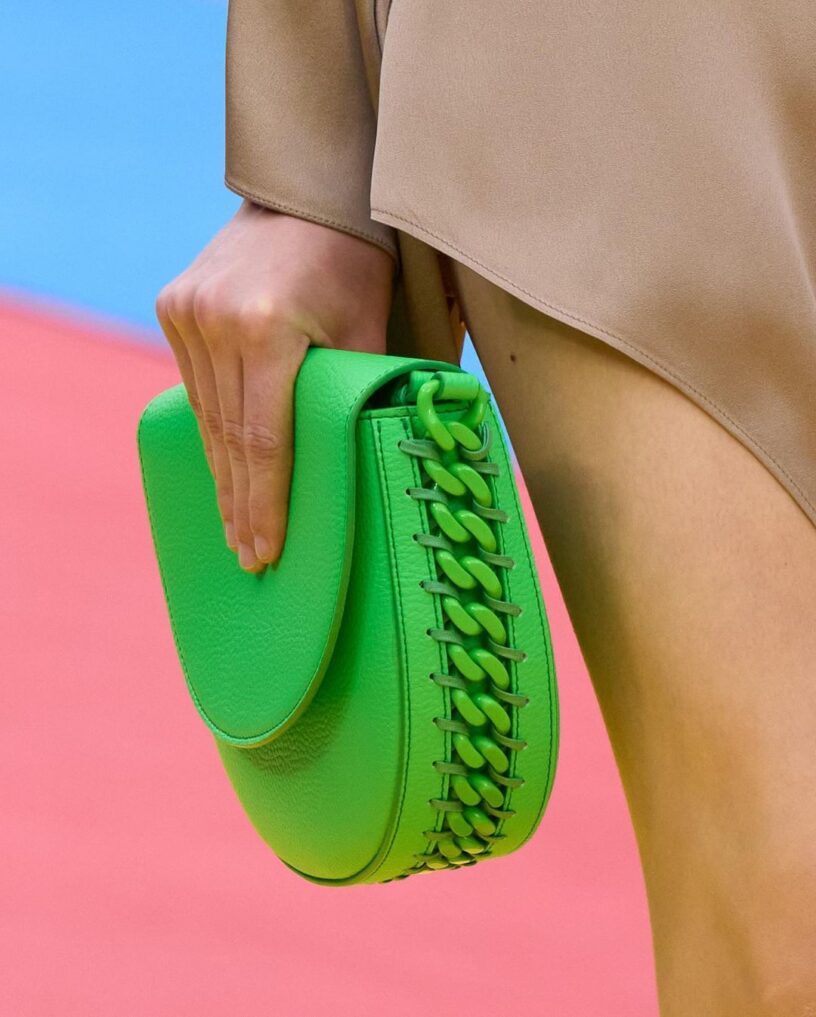 The  chain trimmed bags is a well detailed hand bag, neat stitches that goes round the bag. The bag which is a blend of organic and synthetic fibres has a green taste to it, not literally.
PU (polyurethane) and PVC (polyvinylchloride) are the two vegan leather used by the brand to bring about fabulous designer bags.
Here are more designs below;
Read Also: Fashion History: The history of Dolce & Gabbana
Scrappy Shoes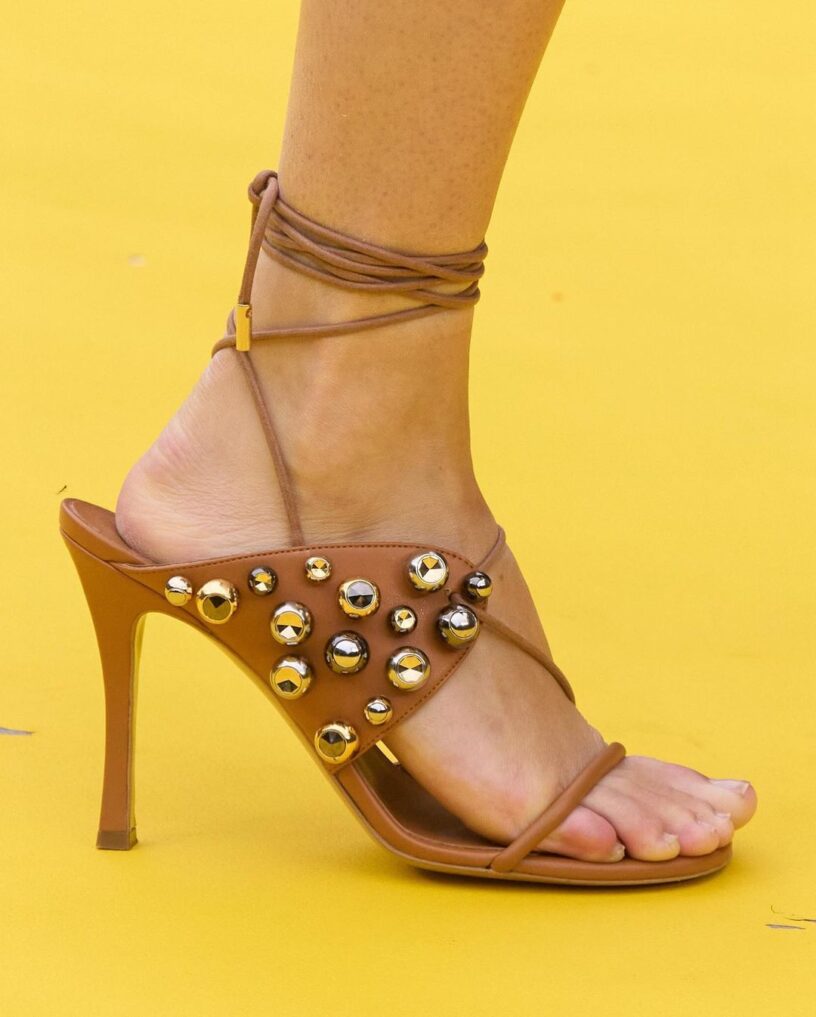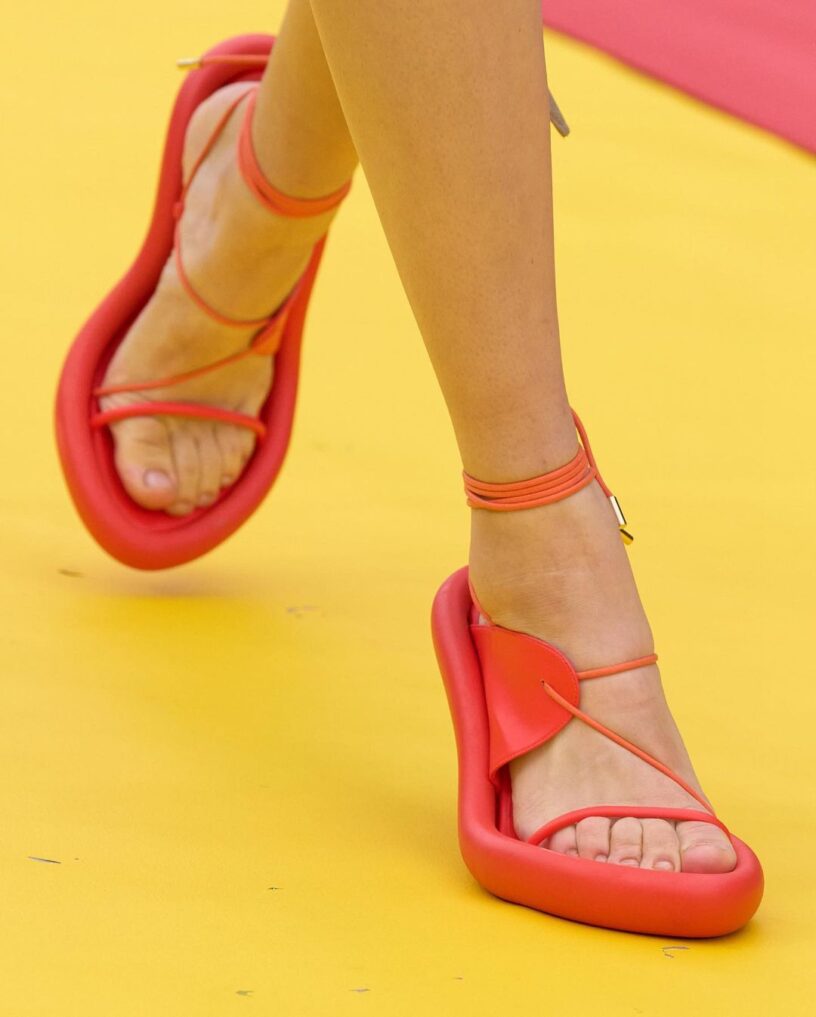 Scrappy shoes is something that has always been in trend, however, these type are more advanced than the ones you are used to. The shoes which are made of cruelty-free, vegan materials and can be recycled.
Sunglasses
Stella McCartney sunglasses & eyeglasses consist of cat-eye, round or square sunglasses.