Brazilian football star, Edson Arantes do Nascimento, better known as Pelé, has died at the age of 82. The original GOAT. A trailblazer. One of the finest players to ever lace up. The footballing world pays tribute to Pele
The former Santos FC star, widely regarded as one of the greatest footballers of all time, passed away on Thursday, December 29, 2022. Pelé was one of the greatest to ever play the beautiful game. And as one of the most recognizable athletes in the world, he understood the power of sports to bring people together. Our thoughts are with his family and everyone who loved and admired him.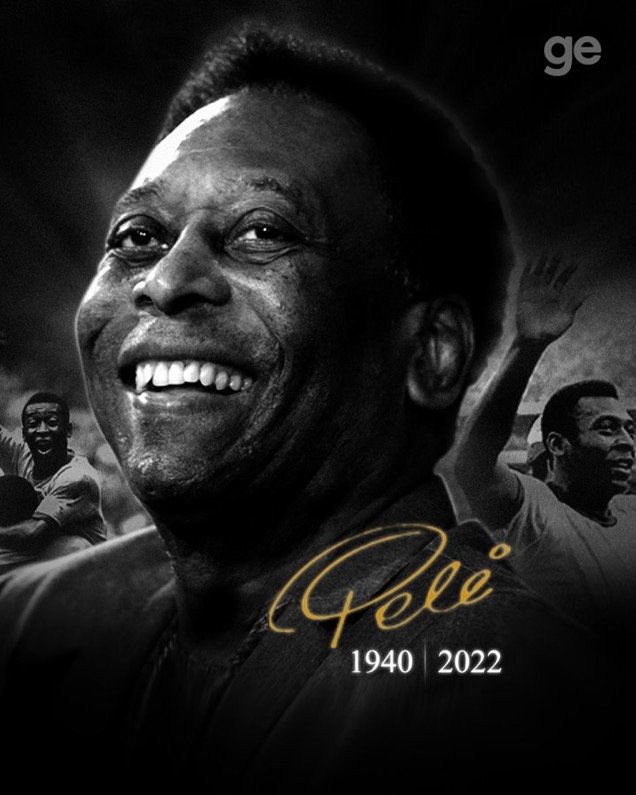 He had been at the Albert Einstein Israelite Hospital in Sao Paulo since November 29, 2022.
A medical report just before Christmas showed that he needed care for cardiac and renal dysfunction, and has been battling colon cancer since September 2021.
A post on his Instagram page reads: "Inspiration and love marked the journey of King Pelé, who peacefully passed away today. On his journey, Edson enchanted the world with his genius in sport, stopped a war, carried out social work all over the world, and spread what he most believed to be the cure for all our problems: love. His message today becomes a legacy for future generations. Love, love, and love, forever."
Pelé is the only player in football history to have won the World Cup three times — in 1958, 1962, and 1970 — and a committee of experts voted him as the Fifa Player of the Century in 2000.
Pelé scored a record 77 goals in 92 international matches for Brazil and, while there is some debate among statisticians about his official career number, the Guinness Books of Records puts his tally in a 21-year senior career at 1,279 goals in 1,363 games.